CEDIA Expo 2021 Keynote to Feature Famed Dolby Scientist Dr. Poppy Crum
Taking place on August 31, Dr. Crum's keynote titled 'The Future of Storytelling' is designed to get smart home integrators to think about how technology and products create new human experiences and ways of storytelling.
Press Release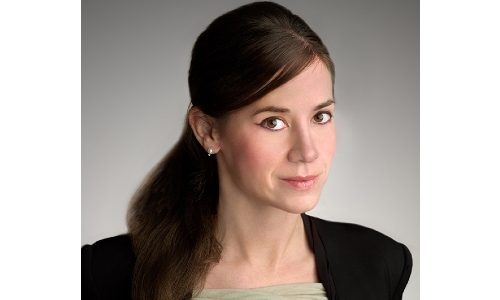 Visionary futurist, neuroscientist, and Dolby Laboratories chief scientist Dr. Poppy Crum will provide the keynote address, "The Future of Storytelling," Tuesday, Aug. 31, at CEDIA Expo 2021 in Indianapolis. Crum builds technologies that leverage human physiology to improve the ways we interact with the world. Her keynote is designed to inspire smart home integrators to think about how new technology and products create new human experiences and ways of storytelling.
CEDIA Expo 2021 registration opens at 10 a.m. EST, Wednesday, June 9 and CEDIA members can save $500 on CEDIA Education offerings with the All-Access CEDIA Training Pass.
"As changing forms of media grow in popularity and scope, businesses are able to connect with audiences in previously-unimaginable ways. In 'The Future of Storytelling,' Dr. Crum will explore what audiences concerned with changing media ought to be paying attention to now," says CEDIA interim Co-CEO Giles Sutton.
"Dr. Crum's remarks about technology-driven innovation and human evolution will resonate with smart home integrators who are already exploring how tech supports their clients' well-being. Her keynote address supports our ongoing efforts to offer relevant, inspiring industry professional development opportunities, both in-person and on-demand, at CEDIA Expo this year."
Dr. Crum and the Intersection of People and Technology
Dr. Crum advocates for the kind of technology that learns more about us as we use it and works to bridge the gap between rapidly evolving technology and insightful, more effective human interaction. She speaks frequently on topics related to where human experience, artificial intelligence, sensory data science, and immersive technologies meet.
CEDIA Expo 2021, which runs Sept. 1-3 at the Indiana Convention Center and is owned and produced by CE Pro parent company Emerald, will feature networking, CEDIA training, brand exposure, and product launches, bringing together thousands of home integration professionals and hundreds of exhibitors to the leading event in smart and home technology. Attendees will also receive concentrated access to new products, breakthrough innovations, and targeted training in a safe environment designed to bring the industry back together.
"It 's hard to believe, but we're closing in on two years since the last in-person CEDIA Expo and now — more than ever — we know there's a need for community, connection, and getting back to business," says Emerald group vicepPresident, CEDIA Expo & KBIS, Jason McGraw.
"Emerald is committed to partnering with the Indiana Convention Center, the city of Indianapolis, and the CEDIA organization to ensure CEDIA members and industry attendees have a great and safe experience. In addition to Dr. Crum's engaging presentation, CEDIA Expo will provide the training, networking, and access to innovative products attendees have come to expect. We're all eager to connect again on a human level and get back to face-to-face events as we celebrate everything we value as a community together again."