Savant, a leading home automation provider, has been growing its portfolio of smart lighting solutions over the past couple of years. Now the company can add Noon Home to its repertoire. Savant sister company Racepoint Energy announced this week that it is acquiring the talent and technology of the young lighting-controls company.
The announcement was made during Savant's annual dealer conference, attended by some 600 home-technology pros in Las Vegas this week, concurrent with Design and Construction Week (International Bulders Show and KBIS 2020).
With some $50 million in funding, Noon launched in 2017 as a Silicon Valley start-up bent on disrupting the ordinary light switch, much as Nest did for thermostats. And like Nest, Noon would come out of the gate selling its smart-lighting solution direct to consumer.
Then and now, the Noon system comprises two basic hardware components that use the home's traditional AC wiring: 1) smart dimmers that control connected loads and 2) smarter Room Director modules with touchscreen displays that control their own loads, while coordinating the dimmers under their command via Bluetooth communications.
All Directors in the home communicate with each other via Wi-Fi through the Noon app or compatible home automation system – Noon integrates with most of the big brands – for creating, selecting and scheduling lighting scenes throughout the home.
Just another lighting control system? Not hardly. First off, it looks nice, really nice. The Director modules feature a stunning OLED touch display, and while all of dimmers/modules protrude from the wall, they still look OK and there's good reason for the design.
In the Noon ecosystem, the switches aren't wired to the AC lines, the wallboxes are. The Noon dimmers, switches and Directors then snap into the boxes to get their power. They can be popped in and popped out by users themselves if they want to switch things around.
The theory (as with Deako, Swidget, some Legrand products and others), is that an electrician can wire in the dumb back boxes as usual, and production homebuilders can pop in cheapy switches for their customers. Users or home-tech pros can go back in and smarten up a single switch or the whole house by swapping out the modules.
The real innovation with Noon, though, is the technology that enables the same dimmer to be used with virtually any lighting load, including a wide swath of finicky LED fixtures, with no thinking on the part of the user. The system auto-detects the bulb type and works its magic to dim each light to perfection.
Noon doesn't just ascertain forward-phase, reverse-phase and other basic dimming requirements, but also bulb types and their dimming ranges.
Typically, with LEDs, the dimming driver should be "matched" to the load for smooth dimming that minimizes flicker and optimizes the characteristics of the bulb. Consumers don't know this important factoid, and even many pros don't know about it, so they buy the same dimmer – even a good one – for every wallbox in the home, only to find that some lights sputter, some won't dim, some won't even work, and none of them look the same across the home.
Noon switches gather data about the individual loads they control – even multiple lights connected to a single switch – and process that data in the cloud to calculate the optimal dim levels. If you have five different bulbs from five different vendors all connected to a single switch, Noon can make them all look as similar as possible across all dimming levels. Patented magic!
Now, what if you incorporated this magic into Savant's Smart Circuit Breaker Companion Modules? Savant CEO Bob Madonna tells CE Pro such an implementation wouldn't be a stretch. In fact, the circuit-breaker products are actually under the Racepoint Energy brand, which helps explain why the Noon acquisition is structured as a Racepoint deal.
Another Noon nicety: During system set-up, the user specifies the type of fixture(s) being controlled by each dimmer – reading light, wall wash, art spot, etc. – and Noon "figures out a rough balance of how the lights should interact," says Noon co-founder Annie Cheung.
Out of the box, Noon could be considered a poor man's lighting designer.
"We came in from the retail consumer mindset," Cheung tells CE Pro. "It was important to make everything as simple as possible."
Super-Duper Savant and Noon Integration
With the acquisition, Savant is announcing several firsts in Noon integration. First, Noon is turning on the Wi-Fi in its switches and dimmers. Yes, Wi-Fi. While the modules currently use Bluetooth to communicate with the Directors, they all have Wi-Fi radios built in. They just hadn't been activated until now.
Now, each Noon switch and dimmer will look like any other switch or dimmer in a Savant ecosystem, programmed through Savant's Blueprint programming environment.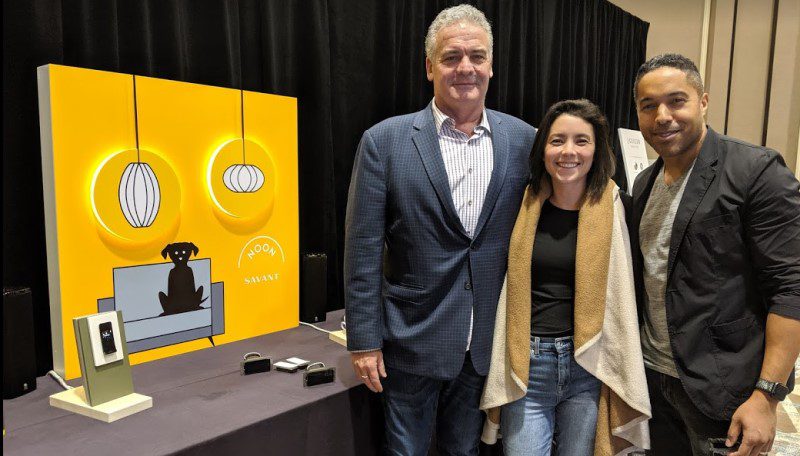 As such, "they'll work hand in hand with the Metropolitan," says Madonna, referring to the company's existing Wi-Fi controllers.
Secondly, Savant's own user interface can be displayed on the Noon Director modules, similar to how they appear on a Savant touchscreen remote. Noon Director becomes a nice little controller for a complete Savant home automation system, complementing the existing Savant Touch 5- and 7-inch touchscreens but in a cute and convenient snap-in form factor.
"What better place to put a scene?" Madonna asks? "And the Savant user interface is second to none."
There's one more thing about the Savant/Noon merger.
The modular infrastructure promulgated by Noon, Deako, Swidget, Legrand and others – dumb wall boxes with smart (or stupid) modules – has certainly got to be the future of AC in the home. In the case of Savant, Madonna imagines a whole house wired in this way, with inexpensive Noon backboxes that can house sensors, thermostats, cameras, intercoms, whatever.
"You could put anything in there," Madonna says.
The Noon Business
Like so many smart-home companies before it, Noon entered the DIY market with a really nice solution that was fairly appropriate for the DIY market – only fairly, because most consumers won't install light switches.
And like so many others, Noon figured its nice product was better suited for the trade, including builders, electricians and low-voltage integrators.
The company was certainly right about that, but … like so many others before it … woefully misjudged the sales cycle, which entails getting the attention of pros in the first place, getting them excited about the product, letting them try it out in their own offices, reminding them to actually take the product out of the box and try it, waiting for them to find just the right customer for the first install, waiting another year to get the P.O., and then another to get the dealer to commit to the line ….
Cheung is pretty candid about the challenges of launching a line into the channel, no matter how good the product and expansive the resources: "The big question was always: 'Are you going to be around'?"
Now, as part of an established control company, Cheung and co-founder Will Lark can pretty safely respond, "We're in it for the long haul."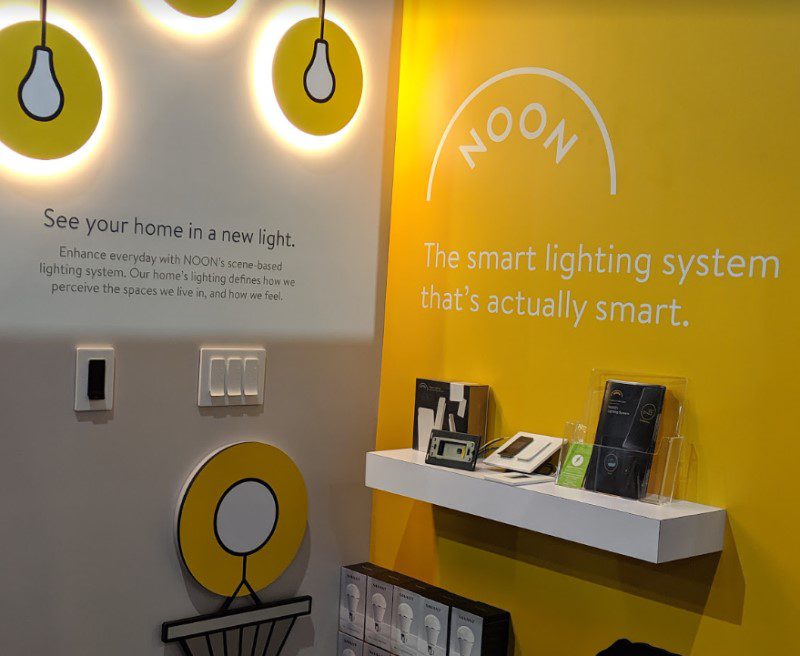 post
If you enjoyed this article and want to receive more valuable industry content like this, click here to sign up for our digital newsletters!