Who knew that an article about how CE pros are set up to ride the wave of water-related smart home categories would create such a buzz? "Plumbing might be a bigger stretch," editor Julie Jacobson wrote in her Industry Insider column a couple of months back, "but I see it as no different from categories such as electrical contracting, which don't just diversify the home tech portfolio but round it out, as well."
True, equating integrators with plumbers might be a bit much for now … water-related business goes beyond leak detection for the home's pipes or installing smart bathroom fixtures. And even the leak detectors also tout water management and efficiency prowess by learning homeowners' usage habits.
There's water purification/filtration and other features like living plant walls and controllable water gardens and fountains that fall into the wellness/biophilia realm. Plus there are automated sprinkler and irrigation systems, and pool and spa controls that integrators have been addressing for years.
But the floodgates have opened in the past year, though, on the amount of water addressable solutions at CE pros' disposal. Particularly for residential automation and security dealers, it's impossible to ignore the proliferation of smart leak detectors/ stoppers on the market.
For starters, if you walked around Innovation Alley at CEDIA Expo 2019, you saw exhibitor Hero Labs and its award-winning Sonic AI-fueled leak detector with automatic shut-off. The judges for the inaugural TechStarter FIVE program at the Expo, in which five Innovation Alley companies earned special recognition, deemed Hero Labs the overall winner, netting the first-time exhibitor $2,500 in addition to other perks.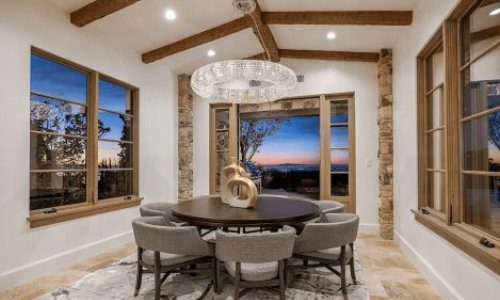 As a custom integrator, lighting is in demand. Effective communication, education and showcasing the value proposition of LED light fixtures in conjunction with integrative control systems are the keys to overcoming challenges and closing sales in this specialized market. Join us as we discuss the future of digital lighting and control with David Warfel from Light Can Help You and Patrick Laidlaw and Mark Moody from AiSPIRE.
Register Now! 
"Apart from the fact that it's a great product with machine learning and all these great technologies that integrators are really interested in, we're also expanding the category of where integrators can work," Hero Labs commercial director Hamish Neale says.
"We're taking you into the plumbing world … We've all got relationships with high-voltage guys; it's the time to go a little bit further, take control of the home."
Numerous relative newbies are pitching smart water management to the channel lately. Just a few examples:
Protect by LeakSmart
Protect by LeakSmart with Flow detects leaks, shuts off a home's main water supply and notifies homeowners in 5 seconds of a potential problem. It recently added daily, weekly and monthly water usage statistics to improve a home's water efficiency. The system works during power outages or inactive Wi-Fi, and integrates with Google Assistant, Google Nest, Amazon Alexa, Samsung SmartThings, Wink and Control4.
WaterCop by DynaQuip
The company's SmartConnect was added as a Wi-Fi and mobile app interface for the WaterCop Classic, Pro and LeakStop+ systems. Users get text or email notifications on their phone or tablet when the automatic shut-off valve opens, closes, or loses power or Internet connection. Additional notifications can be sent to selected contacts such as family members, a plumber, or building manager.
Flo by Moen
Flo Technologies' MicroLeak technology enables the device to monitor and detect pipe leaks as small as a single drop of water per minute, including behind walls or in the foundation. Temperature sensors provide early warnings if the water supply system is approaching freezing. And the FloSense algorithm learns a home's unique water habits and establishes security parameters based on the understanding of "normal" vs. "abnormal" use.
Smart Water Valve + Meter by Alarm.com
Meanwhile, it's not just newcomers feeding the opportunities for integrators. Alarm.com's new Smart Water Valve + Meter offers similar sensor and communication features, including scenes and rules to maximize usage habits and control, while also having the advantage of being an addition to the company's smart home ecosystem.
Buoy Whole Home Water Controller by Resideo
Resideo, the Honeywell residential spinoff, made Buoy Labs its first acquisition last spring and recently introduced the Buoy Whole Home Water Controller for the pro channel. It also tracks, manages and can automatically shut off a home's water, and employs a flow sensor and machine learning technology.
Selling Luxury Bathroom Amenities
Smart features for water-related appliances like toilets and showers have been around through the well-known name of Kohler, but here too more companies are opening that door. As part of the inaugural Design + Connection Pavilion, San Francisco-based Brondell was showcasing its luxury bathroom amenities.
Among the company's booth highlights was its flagship Swash 1400 Luxury Bidet Seat with complete high-tech feature set including adjustable washes, warm air dryer, heated seat, built-in deodorizer, nightlight and wireless remote.
"Our Swash 1400 was engineered to fit into any home or bathroom and transform any toilet into a luxury spa experience," says Alison Patella, Brondell's digital marketing manager. "Bidets are one of the fastest-growing bathroom trends in the United States and will soon be ubiquitous in the American home."
If you enjoyed this article and want to receive more valuable industry content like this, click here to sign up for our digital newsletters!