Snap One has filed a patent lawsuit against fellow CEDIA channel-focused companies Josh.ai and AVA for allegedly acting in violation of their intellectual property regarding remote control technologies as well as trade secrets and confidential information.
The Charlotte, N.C.-based manufacturer and distributor filed the lawsuit Aug. 14, 2023, in the U.S. District Court for the District of Utah against Josh.ai and AVA. In brief, the 73-page filing by Snap One alleges that:
Josh.ai's and AVA's products violate five of Snap One's patents that cover technologies including remote control, control systems, media distribution, intercom systems and network architecture.
The defendants' remote controls were copies of the Snap One NEEO remote that AVA employees developed while working for Snap One. Consequently, Josh and AVA have violated additional Snap One proprietary rights including trade dress, trade secrets, and confidential information contractual obligations.
Josh.ai breached its agreements with Snap One, including intentionally violating its exclusivity obligations in its distribution agreement with Snap One.
In an exclusive interview with CE Pro, the company noted that it had been in prior communications with the defendants in hopes of resolving their claims, but without an agreement reached Snap One decided it had to go ahead with the lawsuit. (Find the full lawsuit here.)
"The biggest, most significant flag is our perceived IP infringement for the AVA Remote and the Josh Remote, and their infringing and copying of our Snap One remotes—the NEEO Remote," says Chris Mortorff, Sr. Director, Assistant General Counsel at Snap One, who talked to CE Pro along with Eric Harper, SVP, Product Marketing. "That's really the first nugget and what we want to highlight. There are other products that we perceive as infringing as well, but we are really focused in our concerns for those two remotes."
NEEO Acquisition by Snap One, Subsequent AVA Launch at Core of Patent Lawsuit
The NEEO Remote was released by Snap One's Control4 brand back in November 2019. At the time, it was the first Control4 handheld remote to combine hard buttons and a touchscreen. With aesthetics and functionality in mind, it was designed by Swiss engineers and supports several options for control including voice with Alexa and Google Assistant, the Control4 App, a Control4 Touchscreen, a TV on-screen display and with the NEEO Remote.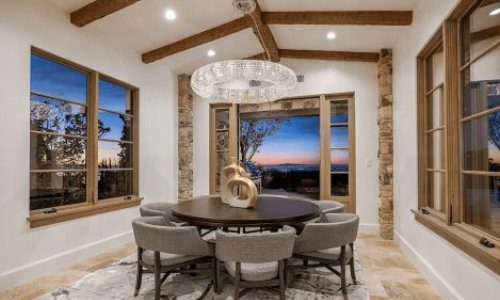 As a custom integrator, lighting is in demand. Effective communication, education and showcasing the value proposition of LED light fixtures in conjunction with integrative control systems are the keys to overcoming challenges and closing sales in this specialized market. Join us as we discuss the future of digital lighting and control with David Warfel from Light Can Help You and Patrick Laidlaw and Mark Moody from AiSPIRE.
Register Now! 
The trade dress that's referred to involves the look and feel of the remotes in addition to the allegations about the other technologies' patent infringement. It stems from AVA being launched by former employees of Snap One's who had worked on developing the NEEO.
AVA was established by NEEO founder Raphael Oberholzer and former Control4 executive Ted Haeger. According to the lawsuit, leveraging the intellectual property acquired or developed by Snap One, and without Snap One's consent, AVA rapidly developed and released a smart remote of its own.
"We as Snap One spent over $10 million buying NEEO, bringing that team over from Switzerland, and to have them leave and the time between the last senior leader leaving and the time the AVA Remote was released was only months," Mortorff explains.
"And this remote, that looks like a copy of ours that you can see in the complaint [see main image above] led to a lot of dealer comments about, 'Hey, I'm confused, is Snap One spinning off their NEEO Remote unit?' that's generated confusion in the market."
The AVA Remote was introduced to the market in late March 2022 as an Android-based remote powered by a quad-core, 2GHz processor, with Bluetooth and NFC support, as well as a fingerprint sensor on the rear panel, an accelerometer, and GPS.
At the time of the announcement, AVA boasted the product was the world's first Google-Certified Remote Control, and through this certification homeowners could fully access the Google Play Store to download apps to run them natively on the remote.
The company went on to say that homeowners can also use the remote to control products from Sonos, Control4, Savant, Crestron, Lutron, as well as other manufacturers. Mortorff and Harper note that Snap One disabled the compatibility of the AVA Remote with its systems and solutions essentially upon its release.
In a statement released to CE Pro, Josh.ai leadership says the company is prepared to defend itself against the allegations.
"We believe the claims to be completely meritless, and we will vigorously defend against this lawsuit. We have always valued bringing to market innovative features and products with all of our partners, including Snap One. The Josh.ai team is fully committed to supporting our Control4 integration," the company states.
Trade Secrets, 'Uncanny Resemblance' to Remotes Among Complaints
Meanwhile, last November Josh.ai and AVA formed a partnership by which Josh.ai launched its Android app that had been purpose-built for the AVA universal remote. Paired with Josh, AVA Remote's handheld touch screen adds a complementary interface to AI systems that is complete with a dedicated "Speak to Josh" microphone icon embedded on its home screen.
As Snap One's complaint states, the "uncanny resemblance did not go unnoticed." Both remotes were exclusively sold to professional systems integrators ("Dealers") within the custom electronic design and installation industry (the "CEDIA Industry"), the lawsuit adds.
"When you think about trade secrets, what we're essentially alleging there is a team of people that came over from NEEO, they led our Remote division, they led our Industrial Design division, they were senior leaders on our product team – one of the leaders of our Control4 division as well," Mortorff remarks. "They learned a lot of valuable know-how, secret sauce in how we make our remotes, make our systems, and they took that with them and copied it."
Mortorff and Harper indicate that Snap One hopes for a resolution soon including the possibility of a settlement, and that the lack of response on the other sides forced their hand a bit.
"Lawsuits are expensive, they create uncertainly for the channel, and we don't want our dealers to be concerned or looking at a lawsuit and saying, 'Hey, what does this mean for me?' We want to simplify it," Mortorff says. "Ideally we can get this resolved quickly."
Update: AVA Responds to Snap One Lawsuit Filing
Raphael Oberholzer, CEO of AVA, provided this response to the lawsuit to CE Pro: "AVA first became aware of the mentioned lawsuit when CEPro reached out to us for comment. We can only speculate at this point, as we only had very limited time to review the online filing. This filing against two of the most innovative companies in this industry seems to be rather messy, full of mistakes, and false claims.

"Also, in [their CE Pro] interview, Snap counsel Chris Mortorff claimed that Snap One has tried to resolve this with us. The last time that Snap One reached out to AVA was well over a year ago.  Their last statement to AVA concluded that 'Snap One considers this issue resolved.' We have been very responsive and accommodating for all the requests we got from them over a year ago.

"As innovators, we file patents frequently and we have huge respect for others' inventions. In regard to Snap One, who purchased the Control4 brand, we made sure we did not violate any agreements at any point. In fact, we even disclosed our plans for AVA to Snap One before going live and got their approval in writing. So, this lawsuit is definitely going to be interesting.

"I am personally of the opinion that their claims are absurd, their lawsuit is an embarrassment, and that their actions are hostile to the independent small businesses whom all three companies aim to serve. Pro installation businesses thrive on innovative products, interoperability, and freedom of choice. Snap built their dominating presence in the industry by selling products that interoperate. Their current market challenges cannot be pinned on two tiny startups. As a billion-dollar corporation, they should invest in innovation for the dealers rather than going after small innovators.

"As a former professional installer myself, I'm stunned that Snap One thinks a professional installer could potentially not tell a 'button remote' apart from a pure Android touch-screen-only device. For sure we will be exploring options to stop this madness that does nothing good for the small businesses in this our wonderful industry."
If you enjoyed this article and want to receive more valuable industry content like this, click here to sign up for our digital newsletters!