Linear lighting is perhaps the broadest most flexible category of fixture on the market, able to adapt to almost any condition and any function, notes Jennifer Kirkpatrick, national sales manager, Residential, American Lighting.
Proluxe is a division of American Lighting that is focused on the lighting fixtures category and linear lighting for the custom industry in particular. Kirkpatrick notes the division is relatively new, but the company overall brings 30 years of experience to the CEDIA channel.
For integrators, linear lighting solutions can help them get their foot in the door for this growing category, as well as open up more wide-ranging ideas for their clients. Early adopters used linear lighting in the usual places like under kitchen cabinets and in ceiling coves, but that turned out to be just the beginning, Kirkpatrick says.
"With linear lighting there's so many different spaces you can light linear with – it's low-voltage, the dealers are already very familiar with low-voltage. I almost call it a stepping stone in getting into the lighting fixture game," Kirkpatrick tells CE Pro.
"Linear has become really sophisticated in the last five years, it's low profile, and when dealers come to us looking to buy products, we're not just selling them products we're selling them a complete service," she adds. "That's specifying the fixtures, where they should be using it … even teaching them about common lighting terms."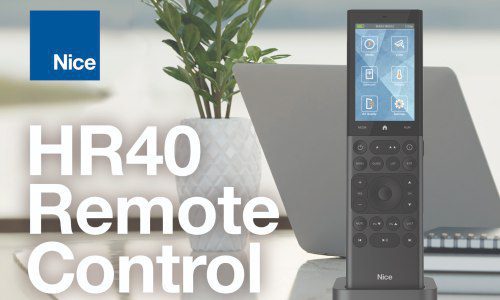 Remote controls continue to evolve at a rapid pace. The days of integrators providing remote controls simply for the TV have migrated to full home automation control of lights, shades, security, HVAC and audio/video in a single form factor. Join this free one-hour CE Pro webinar to hear from a panel of experts who will delve into finding the right remote that can effectively control all the subsystems in a home and empower consumers to customize the solution, while at the same time allowing integrators balance their service requirements.
Register Now! 
Proluxe Touts Myriad Placement Possibilities & Other Benefits
Linear lighting goes where no other lighting source can go, Kirkpatrick explains, giving integrators tons of installation flexibility that lets them, or the project's lighting designer, flex their creativity.
"We've seen our clients use linear lighting in swimming pools and wine cellars, in modern homes and traditional, and in almost every room of the home — even the garage! Behind mirrors, under beds, tucked into glass front cabinets, stretched along sidewalks and so many more," she says.
In addition to creative flexibility, Proluxe by American Lighting sees color-changing and color-tunable linear lighting emerging as a key to wellness strategies, Kirkpatrick notes.
"There is no better way to mimic the sky than with linear light reflected off the ceiling, and you simply cannot get that look with recessed downlights."
There are some surprising benefits, too, she adds. When used as under cabinet lighting, linear lighting all but eliminates shadows on the work surface, even when you hold your hand below it, is one that Kirkpatrick cites.
"The distributed source of light, spread out over several feet, can also be easier on the eyes," she adds. "We have seen spaces illuminated entirely with linear light — no other light sources — and it is not unusual for the sale of linear lighting to be nearly equal with recessed downlighting for a well-lit home."
If integrators are just spec'ing and installing downlights, they are leaving "half the money and more than half the beauty on the table," Kirkpatrick says. "There are so many ways to incorporate linear lighting into projects that it should probably be called Unlimited Lighting."