Lighting software company, Kumux, has successfully closed its latest funding round with a sizeable investment of €500K (USD$534,657 at the time of writing) from Venture Capital firm BeAble Capital. The company, which is a start-up from the University of Barcelona, develops human-centric lighting software that uses geolocation, time of year and activity in conjunction with lighting control systems to more efficiently and smartly run circadian lighting routines within buildings.
In a press release tied to the closure of the funding round, BeAble Capital states it has decided to invest in Kumux due to its noteworthy progress towards becoming a reference in circadian lighting automation. Currently, the company has its algorithm integrated with several prominent building control systems, including Casambi, KNX, Lutron and OSRAM, with more partnerships planned, according to CEO Javier Iglesias.
The company also plans to have 20 projects completed this year featuring its proprietary software in the office, senior living and healthcare sectors.
Capturing Sunlight Indoors
Through a combination of technological advancements and scholarly studies into the effects of light on human health, the science behind human-centric lighting has progressed significantly within recent years.
According to Adrià Huguet, CTO and founder of Kumux, "the technology we have developed is based on two fundamental pillars: the science related to the effect of light on people worldwide and the study of natural lighting. It is scientifically proven that people need different light depending on the activity and time of day, which can positively affect their productivity, rest, and recovery."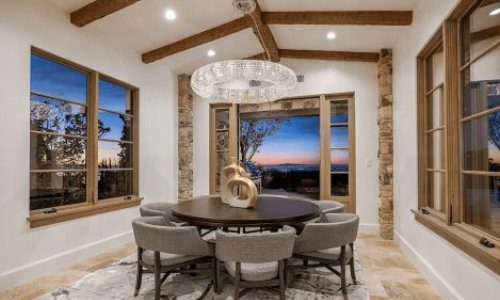 As a custom integrator, lighting is in demand. Effective communication, education and showcasing the value proposition of LED light fixtures in conjunction with integrative control systems are the keys to overcoming challenges and closing sales in this specialized market. Join us as we discuss the future of digital lighting and control with David Warfel from Light Can Help You and Patrick Laidlaw and Mark Moody from AiSPIRE.
Register Now! 
In that sense, the UB spin-off seeks to "promote the use of natural light in our lives and raise awareness of its positive impact," and bring the properties of sunlight inside buildings. "With our current lifestyles, spending more time outdoors has become complicated. That's why Kumux exists," Huguet concludes.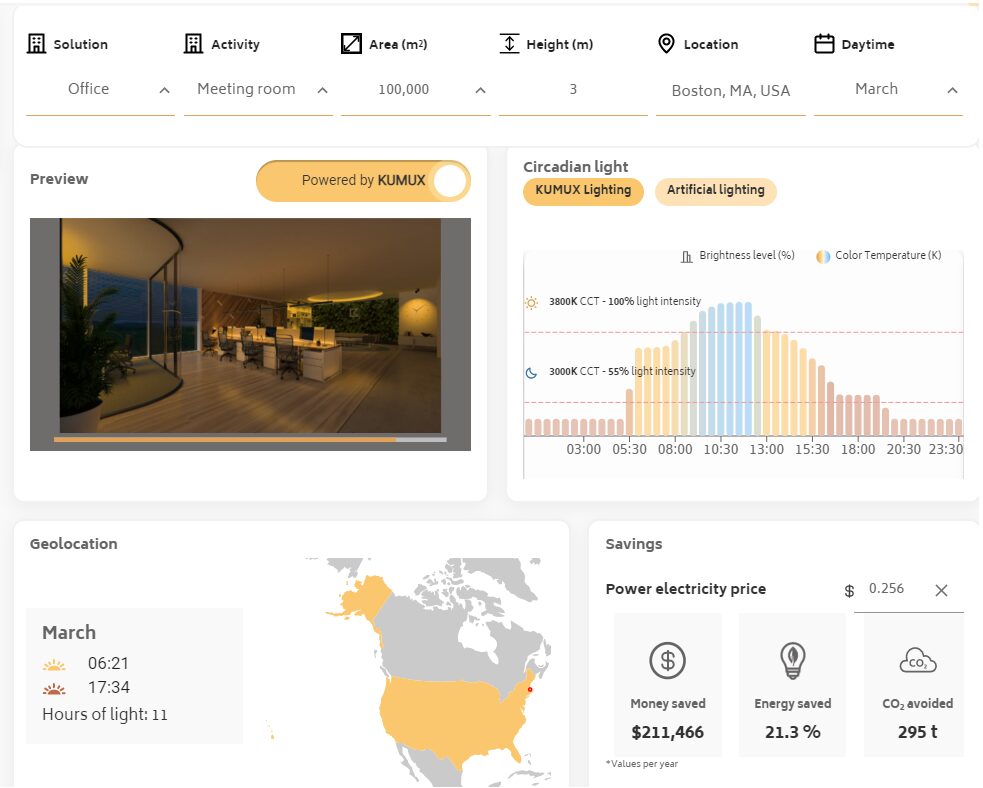 The company has also recently concluded a series of studies looking at the overall impact circadian lighting schedules have on electricity consumption in buildings. The company also developed its own simulator that allows the direct visualization of these results for buildings that implement the technology.
"With this tool, our customers can observe how the lighting variation would be throughout the day, but also how they can save energy and money thanks to this regulation," says Huguet.
Bringing Innovation to an International Stage
According to Huguet, the goal is "to create a solution that allows improving the well-being of people who spend a lot of time indoors – whether it's for work, because they are in school, or because they have to go to the hospital – but that also allows companies to save energy and money at the same time. In the past, this often seemed difficult to achieve, but we have created a solution that creates a positive impact on both aspects and automatically, depending on geolocation and activity, and this is one of the things that differentiates Kumux from the competition."
According to Iglesias, the combination of more efficient LED lighting combined with Kumux's proprietary algorithms can cut a building's energy expenditure by up to 20%. However, the main goal of the company stays at delivering a positive impact on people's health.
In a press release following the funding round, Kumux references how human-centric lighting has the ability to improve concentration, mood and productivity, while also correcting sleep cycles when used properly. Put succinctly, Kumux states that the lighting systems it has developed are meant to deliver "the right lighting at the right time,": a well-known creed for anyone invested in the design of circadian lighting systems.
With more partnerships on the horizon, Kumux has stated it aims to continue leading innovation within the lighting industry in Spain, but has also placed special focus on entering into international markets in the coming years to "bring a ray of sunshine into buildings," as Iglesias puts it.
If you enjoyed this article and want to receive more valuable industry content like this, click here to sign up for our digital newsletters!