The rumors have persisted for some time, and now Logitech (NASDAQ: LOGI) has officially confirmed it has discontinued its once-vaunted Harmony remote controls, including the line of Logitech Harmony Pro programmable remotes for custom installers.
"While Harmony remotes are and continue to be available through various retailers, moving forward Logitech will no longer manufacture Harmony remotes," says William Wong, customer experience manager at Logitech. "We expect no impact to our customers by this announcement. We plan to support our Harmony community and new Harmony customers, which includes access to our software and apps to set up and manage your remotes. We also plan to continue to update the platform and add devices to our Harmony database. Customer and warranty support will continue to be offered."
Logitech plans to continue maintaining the Harmony database and software. The discontinuation does not affect the operation or the warranty on any Harmony remotes being used by integrators' clients already in the field.
Logitech also plans to continue to offer service and support for Harmony remotes. The company also points out that the decision does not affect a customer's ability to interface with the Harmony universal remotes via their Amazon Alexa or Google Assistant voice controls.
The company says it plans to continue to support users of Harmony remotes in perpetuity as long as the devices are still being used. The continued support plan means the company will continue to make updates to the Harmony desktop software and Harmony apps for Android/iOS. The Logitech support team will continue to be available, and it will continue to offer resources such as FAQs on support.myharmony.com. Customers who recently purchased Harmony remotes will not be able to receive a refund.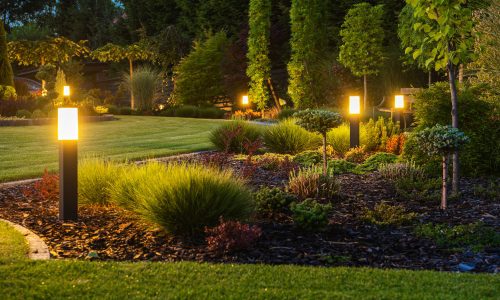 We are thrilled to present a lecture topic that delves into the connection between light and our surroundings, exploring how landscape lighting can transform a space from ordinary to extraordinary. Our keynote speaker, Janet Lennox Moyer, will share her extensive knowledge on the complexities of landscape lighting in design, commissioning, and maintenance and provide participants with the tools to identify good versus bad practices and techniques. Join us for an enlightening session that will unlock the secrets to success in landscape lighting design with one of the industry's most respected experts, Janet Lennox Moyer.
Register Now! 
Logitech Harmony Remotes History
The Logitech Harmony Pro remotes are the No. 6 brand in the latest CE Pro 100 Brand Analysis, still used by 12% of integration companies. According to Wikipedia, the Harmony remote control was originally created in 2001 by a Canadian company named Easy Zapper, which later changed its name to Intrigue Technologies.
Logitech acquired the brand in May 2004 reportedly for $29 million. Back then, an IR-learning remote was a significant advancement for consumers due to its ability to control multiple devices by learning the code. According to Wikipedia, at one point the remotes integrated with more than 5,000 different devices.
Integrators enjoyed the flexibility and price points of the Harmony line, finding unique applications for the devices in both residential and commercial settings.
Ian Crowe, senior director of Harmony Remotes at Logitech, tells CE Pro, "We still have some shipments coming in for some of our consumer models and different resellers will continue to have stock for a while as they sell through The main point for us is that the desktop and mobile applications and supporting cloud infrastructure for programming Harmony remotes all remain up and running enabling existing (and new) customers to keep programming and enjoying their remotes as always. We are committed to keeping that existing experience available."
Wong also notes, "We thank all members of the Harmony community, for allowing us into your living rooms and entertainment stacks."
If you enjoyed this article and want to receive more valuable industry content like this, click here to sign up for our digital newsletters!