Over the past few years, the public's awareness on the topic of indoor air quality has grown exponentially.
It wasn't all that long ago that if someone uttered the term, a respondent would react by saying, "huh." Today, however through an increasing selection of indoor air quality products, more Americans are learning why these products and solutions are vital to the public's health and wellness.
Some of the corporate world's biggest names are at the forefront of the indoor air quality (IAQ) market providing education and product solutions. Some of these companies include LG, Dyson, iRobot, Carrier, Lennox, Trane and Bissell. These products can be used to monitor and purify indoor environments at a choice of price points to cover single room applications and whole-house purification applications.
In addition to these large global companies providing market education there are also new organizations that are providing high levels of consumer education. One of the most prominent organizations is the Asthma and Allergy Foundation of America (AAFA), which is promoting the newly announced Asthma & Allergy Friendly Certification Program.
What Consumers Need to Know About Indoor Air Quality
Kenneth Mendez, president and CEO, Asthma and Allergy Foundation of America (AAFA), says that when it comes to property owners evaluating their home environments, they need to realize that IAQ could be more important than outdoor air quality.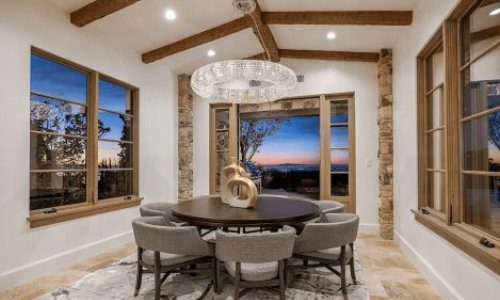 As a custom integrator, lighting is in demand. Effective communication, education and showcasing the value proposition of LED light fixtures in conjunction with integrative control systems are the keys to overcoming challenges and closing sales in this specialized market. Join us as we discuss the future of digital lighting and control with David Warfel from Light Can Help You and Patrick Laidlaw and Mark Moody from AiSPIRE.
Register Now! 
"We spend nearly 90% of our time indoors, and indoor air can be two- to five-times more polluted than outdoor air," he explains.
"If the air quality in your home is poor, it can have a negative impact on your health. Homebuilders and housing authorities should make a conscious effort to reduce indoor air pollutants."
He continues by pointing out that people with asthma or allergies can also take steps to reduce indoor air pollutants and allergens in their homes to reduce the number of air-related issues that may trigger problems. Indoor allergens include dust mites, animal dander, cockroaches and mold and these items negatively impact indoor air quality. Some of the sources of indoor air pollution he notes includes cleaning solutions, air fresheners, candles, fuel-burning heat sources, smoke from cooking, and things such as cigarettes and cigars.
Dr. John McKeon, CEO and founder of Allergy Standards Limited, of the asthma & allergy friendly certification program, notes that depending on the goals of the homeowner, there are a number of factors to consider when choosing an indoor air quality solution.
Some of the considerations McKeon outlines includes are thinking about how a home is used—does the homeowner spend more time in a particular room for example, and what a home's specific needs are in terms of allergies, asthma and overall indoor air quality.
"The bedroom is an important place to consider, given how much time we spend there. Those with allergies to dust mite allergens can benefit from using pillow and mattress encasements, lower humidity levels and proper vacuuming," recommends McKeon.
"When looking for consumer products to help you manage and improve indoor air quality and contribute to a healthier home environment, look for certified products from reputable sources. Look for evidence of independent testing or third-party certification on product packaging and manufacturing websites."
He advises that choosing products that have been independently tested is a good way to avoid false claims. McKeon states the Allergy Standards Limited (ASL) and the Asthma and Allergy Foundation of America (AAFA) run the certified asthma & allergy friendly program. The program was created, he says to give the public confidence that the products they purchase have been completely tested to help ensure they contribute to a healthier indoor environment.
Explaining the differences between single-room products and whole-house systems, McKeon points out it is important to understand the capabilities of the product and what it is designed to do.
"In-room indoor air quality products like portable air cleaners and humidifiers can be effective in combating indoor allergens such as pollen, dust mite allergen, and mold when they are used in a room. They can also help create more comfortable conditions for example by balancing humidity levels. You should be mindful that in-room products are often designed to work in a space of a particular size. Check this before purchasing to ensure that what you are purchasing is appropriate for your space," he says.
"If you want to provide whole-home coverage however, a whole-house air management system may be a worthwhile investment. It's important with a whole-house air cleaning system to remember to maintain it. It's easy to forget about a system that is built in. Change filters and conduct maintenance as per the manufacturer's instructions to keep your system working optimally."
McKeon continues by noting that professional integrators interested in expanding their wellness business beyond lighting and offerings such as circadian lighting can easily support the growing IAQ category.
"Interest in health and wellness is such a huge factor of consumer's decisions that it makes sense for dealers to educate themselves on how their customers can improve indoor air quality and create healthier homes," he advocates.
"Often areas behind electrical equipment such as televisions, as well as light shades may act as a reservoir for dust, so making sure these areas can be accessed and cleaned is a good tip for the installers. The Allergy Standards Academy offers online training courses on healthier home awareness to help professionals build an understanding of the factors that impact on indoor air quality or how to control triggers of asthma and allergy, and how to talk to customers about these important topics."
Underscoring the importance of indoor air quality and in turn ongoing growth of the category due to the negative effects of poor IAQ, Mendez stresses that a home can be impacted by a range of allergens, scents, chemicals, volatile organic compounds (VOCs) and outdoor air pollution. These elements he says can cause eye, nose, and throat irritation, which can lead to headaches, dizziness and fatigue.
"Indoor air pollution contributes to 3.2 million premature deaths annually worldwide," adds Mendez.
"The people at highest risk for health complications from air pollution include infants and children, seniors, people who are pregnant or have respiratory or heart conditions."
More news on Indoor Air Quality: Study Finds Indoor Air Quality Often Worse at Home Than in Offices
If you enjoyed this article and want to receive more valuable industry content like this, click here to sign up for our digital newsletters!