Inside the OneButton Brooklyn showroom, the company has gone all-in on wellness lighting with a unique demo space. Co-founder Matt Emmi opts to
use the term "sun-cycle lighting" to describe what the company does versus the more common, but ambiguous, terms of human-centric lighting and circadian rhythm lighting.
"We had a brainstorming session and came up with the term 'sun-cycle lighting' because that is a more accurate description. You can associate the word circadian rhythm with your body cycle, while human-centric lighting tells me nothing," he explains.
"But if you say 'sun-cycle lighting' that immediately tells the client that we are programming the lights to match the sunlight that is coming in from outside the window of their home. We are just making those two things the same. That's it. Lighting does a lot of other fancy things, but 99% of the time, it's just matching the color of the sun."
In general, Emmi says OneButton's ability to simplify the discussion around technology has kept the company ahead of the curve in the industry.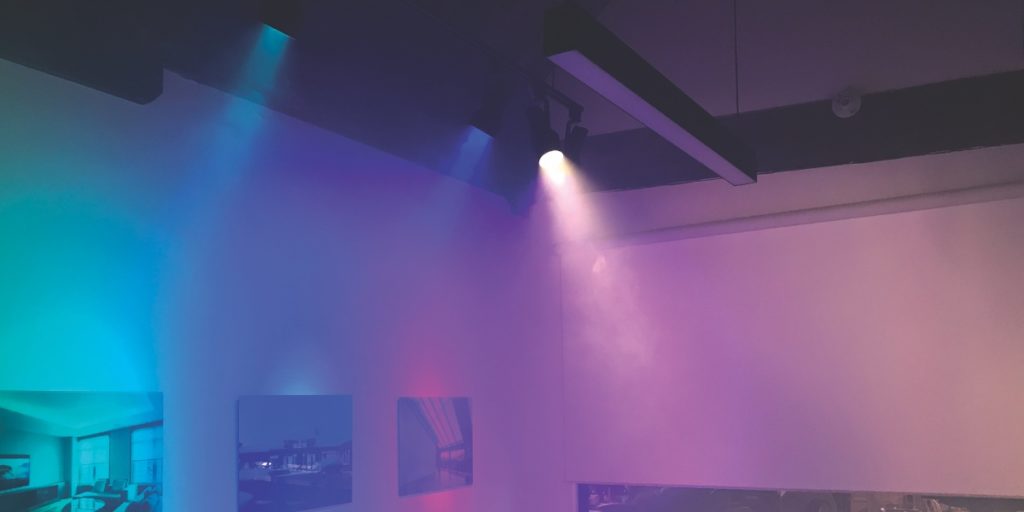 "Sun-cycle lighting is just another one of those instances. In my mind, every five to seven years, a new thing comes along that changes people's relationships with a particular technology. Sonos did it with music. Apple did it with the iPhone. Some technologies are evolutionary and those tend to come along every few years. But some technologies are revolutionary. We see wellness and sun-cycle lighting as that next really revolutionary thing that's going to change people's relationship with their home," adds Emmi.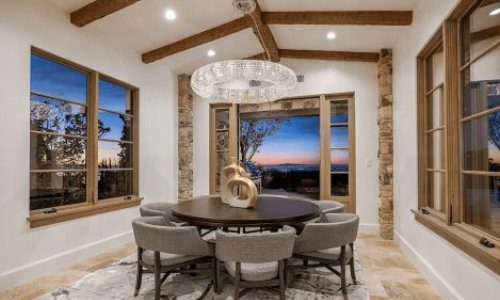 As a custom integrator, lighting is in demand. Effective communication, education and showcasing the value proposition of LED light fixtures in conjunction with integrative control systems are the keys to overcoming challenges and closing sales in this specialized market. Join us as we discuss the future of digital lighting and control with David Warfel from Light Can Help You and Patrick Laidlaw and Mark Moody from AiSPIRE.
Register Now! 
Today, OneButton is not afraid to lead its sales conversation with wellness and lighting.
"It's not just the most exciting technology, but it's the most meaningful," he exclaims.
Emmi points out that homeowners interact with their lights every day, whether by using shades to control natural light or turning on and off lights in the home. He sees a synergistic relationship among motorized shades, lighting controls and lighting fixtures as a wellness solution. Those multiple layers of light must be able to be controlled simply by the client. OneButton has outfitted its headquarters conference room as a dynamic lighting design demo space using Lutron shades and Ketra fixtures. Showroom manager Marisa Marouche has a formal scripted demo she performs inside the 12 x 22-foot area for clients.
On one glass wall motorized shades move up and down to showcase the control of natural light. Meanwhile, the ceiling is outfitted with Ketra D3 Downlights, Ketra S30 Track lighting and Ketra G2 Linear cove lighting. In the demo, she adjusts the light temperatures between 1800 and 5000 degrees Kelvin, depending on the fixture, to highlight the paint and exposed brick on the walls, the natural wood of the large conference table, the vibrant colors of an indoor plant, and a piece of artwork on the wall (which is really an LG Wallpaper TV display).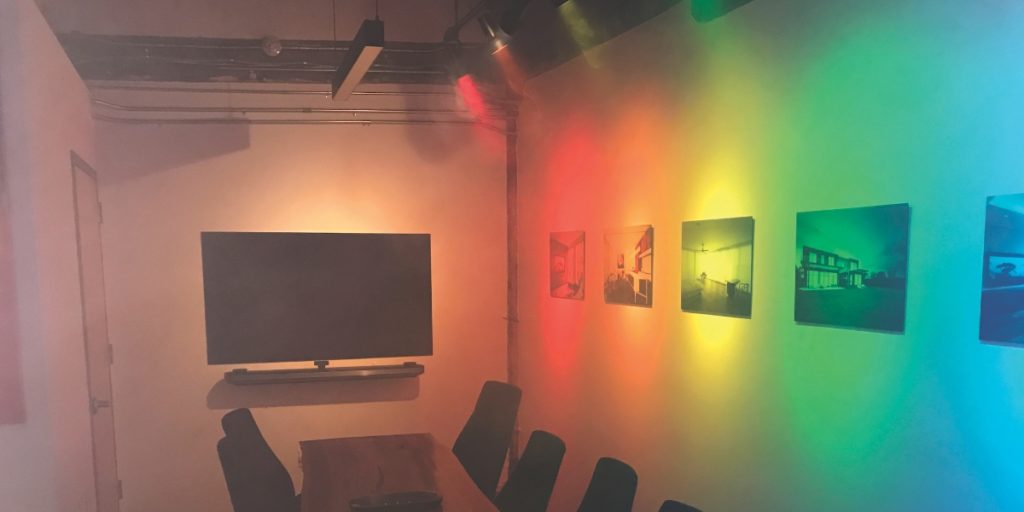 As part of the demo, Marouche activates a 30-second pre-programmed scene that takes a client through an entire cycle of the day with changing light color and intensity. She also dims the fixtures down to 0.1% setting without flicker. Fixtures are equipped with an array beam spreads and filters. To showcase the beam spreads, Marouche activates a smoke machine in the corner that fills the room with a certain amount of steam, which allows enables a customer to vividly see the different beams and filters.
"We have shifted the conversation from a one-dimensional question of, 'Is this light on, or is this light off?' to a seven-dimensional decision of, 'Is it bright? Is it dim? What color temperature is it? What color temperature is it throughout the time of day, and what are its red, green, and blue values?'" says Emmi. "We now have like a seven-dimensional equation to consider for every single bulb. That's incredibly complex. As system integrators, we are the only people in the room equipped to make those decisions and deploy them for the customer."
OneButton's focus on lighting has enabled the company to get brought into projects earlier in the construction cycle. It also has allowed the company to become the de facto lighting designer on many projects. The complexity of the fixtures has also helped the company supplant electricians on projects in some instances, according to Emmi.
"Many electricians don't mind us doing these fixtures because I think it's not their territory. Ketra is a business opportunity for us to supply the fixtures because we have to … we're the only people that are capable of managing the whole workflow and process," says Emmi.
Marouche agrees, adding, "Not only that, we're finding a lot of architects are now doing a lot of the lighting design because there isn't a budget for a lighting designer. The architects don't want to deal with the lighting design, so they're asking us to do the lighting design because they don't want to."
If you enjoyed this article and want to receive more valuable industry content like this, click here to sign up for our digital newsletters!