The advent of lighting fixtures means integrators can forge new and often different relationships with some of the key stakeholders on a project, namely, architects, designers, home builders, homeowners, and electricians. How a CE pro develops those business partnerships around the lighting fixture category can lead to increased success.
"There are a lot of different stakeholders that traditionally influence what fixtures and on a new construction project. This a unique opportunity to be able to provide a win/win for all those different stakeholders," says Mike Libman, national sales director, residential systems, at DMF Lighting.
"Right now, the lighting fixture experience is not in line with the fit and finish of most luxury residences. Ultimately, lighting is about enhancing the things that people love about their homes and that that mission is underserved."
Libman says one of DMF's missions is to figure out exactly how to help integrators bridge the gap with these stakeholders on these luxury projects.
"Only a small portion of luxury projects have a lighting designer actually on them. Based on talking to dealers every day, it's less than 5% nationally," he estimates. That means there are a lot of potentially unanswered questions about lighting design on the project, which is an opportunity for integrators to fill the void and add value.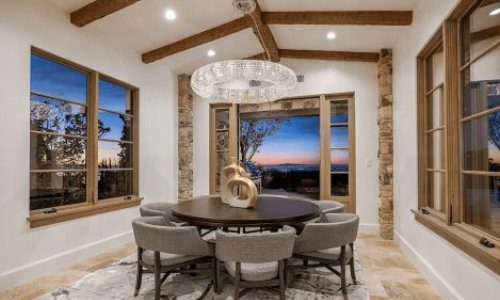 As a custom integrator, lighting is in demand. Effective communication, education and showcasing the value proposition of LED light fixtures in conjunction with integrative control systems are the keys to overcoming challenges and closing sales in this specialized market. Join us as we discuss the future of digital lighting and control with David Warfel from Light Can Help You and Patrick Laidlaw and Mark Moody from AiSPIRE.
Register Now! 
Libman advises integrators to start with smaller existing-home projects to hone their lighting fixture business model with their trade partners and clients.
"The basic entry point with the least amount of channel conflict and the easiest to execute is going to be retrofitting existing projects. The other benefit is that's an immediate source of revenue," he notes. "A lot of the early discussions around lighting in the custom installation channel have been around how to do a full-blown lighting design for a project that may not transact for 24 and 36 months."
He says that in that situation the integrator is forced to wait a prolonged time for the revenue and there are a lot of logistics or potential channel conflicts that can occur.
"If you're doing lighting control, you should be pairing that with fixtures 100% of the time. You'll see immediate revenue and it establishes a comfort level for those longer-term, new construction projects. Also, it enables you to upgrade fixtures without having a full-blown design."
Those upgrade projects also allow integrators to learn from their possible common mistakes, such as putting cans or fixtures in the middle of a walk-in closet that casts shadows on the clothes.
"Those are common mistakes that we see on plans every single day. You can add a ton of value to your client by addressing those and just tweaking the existing design," he says.
Once dealers have cut their teeth on those smaller jobs and learned from their mistakes, then they are ready to tackle a full-scale design for a new construction project. Even then, he recommends CE pros utilize outside lighting design professionals versus immediately trying to bring that skillset in-house.
"That's a significant investment," he argues. "If you don't have the revenue to support that immediately, there are outsource lighting design folks like Glenn Merlin Johnson and David Warfel who can help you. They understand the CI channel and are built to support the channel as an outsource design resource. You can also leverage manufacturers to help with layouts, not a full-blown lighting design. The more detail you can provide, the better the user experience.
From the product standpoint, DMF Lighting's DID Series offers a customization option for the CI channel.
"DMF believes that our modular DID Series offers a flexibility in design, installation, and beyond that will provide the best possible experience to clients once they live in their homes," says Libman.  "Aesthetic considerations extend beyond trim, shape, and finish.
"Having a solid understanding of placement, color and optics have a massive impact on how we interact with a space. General illumination is important to navigate an area without running into something. Moreover, we want to make sure that the texture of the cabinetry, the colors in the artwork, and even shadows on people's faces as they sit in the lounge are taken into consideration. Task spaces in the kitchen will be lit differently than in the master bedroom."
He continues, "Technical implementation is also important. Lighting control with scene selection allows different uses in the same space. It's essential that natural light is considered and the shading that controls it. We want to create a space that promotes emotions in line with the time of day — from vibrant, full-spectrum lighting to warm, comfortable illumination by utilizing Warm Dim.
"Every home has lighting that will benefit from thoughtful and intentional design. Together we can create the best possible experience for clients through collaboration and working with lighting designers and custom integrators who have the knowledge and expertise to use lighting to build better homes," concludes Libman.
If you enjoyed this article and want to receive more valuable industry content like this, click here to sign up for our digital newsletters!