Clare, a smart home automation and security solutions provider, announces support for additional smart home devices from manufacturers such as Autonomic, August and Danalock, as well as an updated Amazon Alexa security skill.
Clare's newest release features support for both August and Danalock smart locks. These locks allow homeowners to easily grant visitors access to their home using the ClareHome app, according to the company.
Additionally, Clare supports security skills available in Amazon Alexa, giving homeowners the ability to arm or disarm their Clare Security Panel using their voice and security PIN. The Alexa integration also supports the Alula Connect+ Security Panel and will support additional security panels in the future.
Clare's Alexa integration already supports control of lights, locks, thermostats, scenes and more.
"As Clare continues to mature, we have found it necessary to open the platform to many other popular smart home devices already in customer's homes," says Brett Price, CEO of Clare.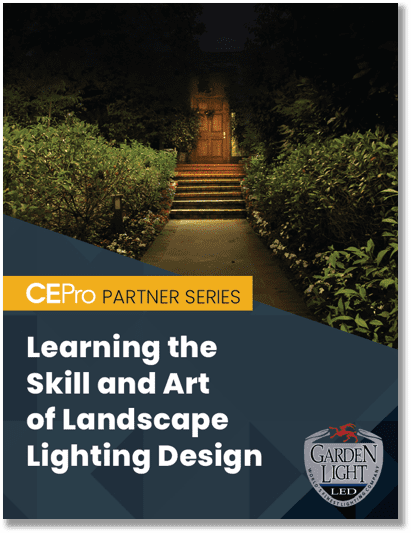 Experts recommend landscape lighting design as an entry point for integrators into the revenue opportunity of home lighting. Check out our new resource for tips and best practices. Download "
Learning the Skill and Art of Landscape Lighting Design
" today!.
"Not only does this benefit the homeowner, they find confidence in Clare knowing their smart home investment will continue to grow with new features and capabilities into the future."
Streaming From Spotify, Pandora, and More Now Available
On the A/V side, SnapAV's Autonomic line of products will now be supported within the Clare smart home ecosystem, giving users and dealers the ability to control their existing audio systems and stream music from their favorite services such as Spotify, TuneIn, Pandora, iHeartRadio, and many others from the ClareHome app.
Functionality includes the ability to group speakers within the home, control playback, adjust volume, view album information and more.
"One of the greatest benefits Clare has for dealers are system updates managed remotely by Clare," says Price.
"There is no need for additional truck rolls or to manually update your inventory of controllers. As the controller is activated, it will automatically download the latest firmware from the Cloud, or at a time when there is little system use, ensuring the greatest user experience with the least interruption."
Related: SnapAV's Big ISC Surprise—Self-Contained Security, Home Automation System With OvrC
In addition to these integrations, Clare has recently rolled out two new products in their ClareVue lighting category. The company's new dedicated Z-Wave fan control switch and an outdoor appliance module gives users the ability to remotely control, schedule, or include their fan or outdoor appliances as part of a scene.
The new ClareVue lighting products can be purchased exclusively through SnapAV.
You can learn more about these updates, here.
This article originally appeared on our sister publication Security Sales & Integration's website.