From startups to market-leading brands, Dave Keller has always been focused on growing the industry. Back in 1998, Keller had his first foray into the custom electronics industry with Escient, the originators of the hard-drive audio server spearheaded by Tom Doherty.
"They brought me in because I had experience with RCA and LG, and they wanted to take the Tunebase product to the mass market. Then we had the opportunity to test out the product with the CEDIA channel. It was a great environment as a test bed for technology," he recalls.
That taste of the custom integration channel was all it took for Keller to spend most of the next 25 years with various firms addressing professional installers. By 2004, he had joined the professional power conditioning brand Furman Sound as executive vice president and began commuting from Indianapolis to Northern California. Not soon thereafter, he added the title of senior vice president of sales for sister brand Panamax.
"The reason Panamax bought us is they realized they had a threshold on their brand; Panamax was viewed as a mid- to midhigh-range power conditioner. By buying Furman, they were able to put the two brands together and go after basically the entire market opportunity, whether it's the really high-end power conditioners that sold for $5,000 or a lowend power strip that sold for $100. There were two years in a row that we were No. 1 in the CE Pro 100 Brand Analysis," he notes.
That buyout was the beginning of Nortek.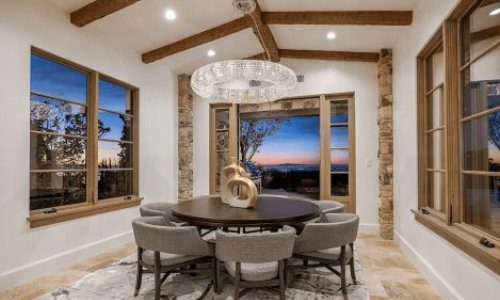 As a custom integrator, lighting is in demand. Effective communication, education and showcasing the value proposition of LED light fixtures in conjunction with integrative control systems are the keys to overcoming challenges and closing sales in this specialized market. Join us as we discuss the future of digital lighting and control with David Warfel from Light Can Help You and Patrick Laidlaw and Mark Moody from AiSPIRE.
Register Now! 
For Better or Worse, Technology Races On
In the beginning, Dave Keller had worked briefly for Litetouch and soon his boss Bill Pollock ask him and others to "work on fixing Litetouch." That brand was eventually sold to Savant and that was the beginning of Core Brands, which was Nortek's attempt to merge a bunch of brands together in the same category.
"They wanted one plus one to equal three, which it never did. It was well intended but a failed strategy," he comments. Since 2015, Keller has been with Vantage Controls.
Keller credits Pollock as one of his key mentors. "I still stay at his guest house when I go out to California," he adds. Reps Dave Thomas of Momentum Group and Bill Grover of MorrisTait are also primary influences.
Like every industry veteran, Keller says the fast pace of technology changes has impacted the industry both positively and negatively.
"In a few years, you will see all the controls inside the light fixture, not in a panel or via a controller. It very well could be dominated by Google, Apple and Amazon. I am not sure dealers are getting the technical resources or business resources in place to help them deal with this big sea change that is coming," he asserts.
"The dealers and the manufacturers that do not have good training programs in place is a big downside for the industry. If every manufacturer and dealer is not focused on making sure the homeowner is satisfied with the system that they purchase, then we are all in trouble."
This article originally appeared in the December 2022 issue of CE Pro Magazine.
This article is part of the CE Pro Masters series, honoring the best of the best within the custom integration channel. Click here to see other industry pros we've honored in the series.
If you enjoyed this article and want to receive more valuable industry content like this, click here to sign up for our digital newsletters!