Audio/video demonstrations have the power to leave people speechless. Immersive audio has given every dealer a new tool with which to sell a better overall emotional experience, which is why it's vital for those dealers to have a nice lineup of scenes and music to demo the capabilities of systems like Dolby Atmos.
Richard Fairbrother of Bitstream Media, states that whenever the company welcomes anyone—not just a potential client—into its demo theater called "The Rochester," the company gives them a Dolby Atmos demo that starts with two-channel, then it moves to a base layer of 7.1 surround, and it concludes with a full 15.1.8 (with 7 balancing subs) demonstration.
More often than not he notes that as budget, speaker count and equipment capabilities increase so do the demos. In order to show off immersive audio, though, there are five clips Bitstream Media almost always plays:
---
Demo Track #1: Blade Runner 2049 – The Bee Scene
Source: Kaleidescape Strato
Chapter 14/22 (Start at 1:41:54)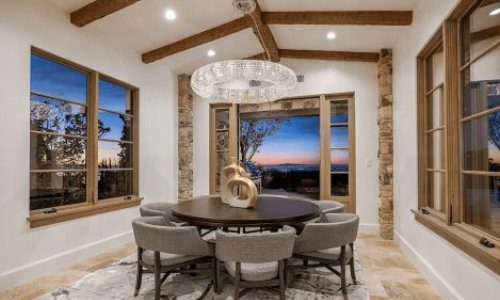 As a custom integrator, lighting is in demand. Effective communication, education and showcasing the value proposition of LED light fixtures in conjunction with integrative control systems are the keys to overcoming challenges and closing sales in this specialized market. Join us as we discuss the future of digital lighting and control with David Warfel from Light Can Help You and Patrick Laidlaw and Mark Moody from AiSPIRE.
Register Now! 
If you have just 30 seconds to explain height or top channels during the demo, Fairbrother recommends using this clip. It's a quiet scene, aside from a dramatic bass note.
"Officer K's investigation of a beehive showcases just how immersive the Atmos mix can be," says Fairbrother.
"During a demonstration with interior designers, we even had someone swatting at the air around them. After this, we ramp things up a bit, but people immediately understand the benefits of height/top channels."
---
Demo Track #2: Baby Driver – The Bellbottoms Bank Job Scene
Source: Kaleidescape Strato
Scene – "The Bellbottoms Bank Job"
Fairbrother warns "The Bellbottoms Bank Job" is a longer clip than what is often used for a demo, but it offers everything that makes Dolby Atmos surround sound shine, from music to driving action: everything from gunshots to screeching tires all provide the backdrop for joining in the fun.
Interestingly to note, he adds, "audio is present from the sides of the theater, mimicking what 'Baby' hears when he puts in his headphones to drown out his tinnitus."
---
Demo Track #3: Bohemian Rhapsody – "We are the Champions"
Source: 4K Blu-ray
Chapter: 8/9 (Extras – The Complete and Live Aid Movie Performance)
This clip opens as Rami Malek—as Freddie Mercury—sits at the piano to sing the second half of "We are the Champions".
As he does so, the crowd joins in slowly, growing louder and louder with each verse until a cathartic wave of energy rolls throughout the stadium, and the cinema.
Poignant as it was for Freddie and Queen's arrival on the grandest stage, announcing they were here to stay, the audio brings a sweep of emotion that can be felt by any listener. The Atmos track brings it all home.
---
Demo Track #4: Imagine Dragons – "Radioactive"
Source: Kaleidescape Strato
Song – "Radioactive"
Fairbrother says that love it or hate it, the engineers had a blast with this mix and it shows. With music, vocals, and effects everywhere, people rock out to this interpretation of a concert in every one of their Dolby Atmos demos.
Fairbrother does recommend to be ready to explain that the reverb from Dan Reynold's microphone may confuse people as to how 'lively' the room is.
"Don't worry, it's the mix. A great system can make the interior of any home cinema become a rock concert venue," he states.
---
Demo Track #5: Hans Zimmer: Live in Prague – "Now we are Free"
Source: Kaleidescape Strato
Song – "Now We Are Free (Gladiator)"
According to Fairbrother, Bitstream Media usually ends on this demo piece as it focuses on the beautiful vocals of Czarina Russel, and it calms the audience down from the other tracks.
Fairbrother adds this demo piece showcases the midrange capabilities of speakers, and it is a beautiful piece that ends in a slow decrescendo that becomes applause.
If you enjoyed this article and want to receive more valuable industry content like this, click here to sign up for our digital newsletters!