If you are looking for a way to immediately halt the rise in wages and salaries in the custom integration industry… start a pandemic. The results of the 2021 CE Pro Wage & Salary Study show an immediate and sudden halt in wage increases in the industry, likely due to COVID-19 and the uncertainty it brought to the market.
For the past several years, the annual CE Pro Wage & Salary Study has revealed consistent and sometimes inflated wage and salary increases, but not in 2020. The average wage increase in the industry across most positions — executive management, project management, technicians, admin, programming and design — was essentially flat in 2020.
The regional breakdowns for the industry are quite interesting. In general, management positions in the Pacific Coast tend to be the highest, but the hourly wage positions do are not the highest.
Take a look at your region in this interactive map below to find your averages.
Overall, dealers report they increased their employee wages by a minuscule 0.2% in 2020. The halt in wage increases puts on the brakes… likely temporarily… to the rising industry wages that have afflicted the market due to the massive labor shortage. In 2019, for example, the average technician's hourly pay rose 12%. In 2020, it rose just 0.7%, or 13 cents per hour. Digging deeper, about 9% of integrators reported they lowered staff wages in 2020.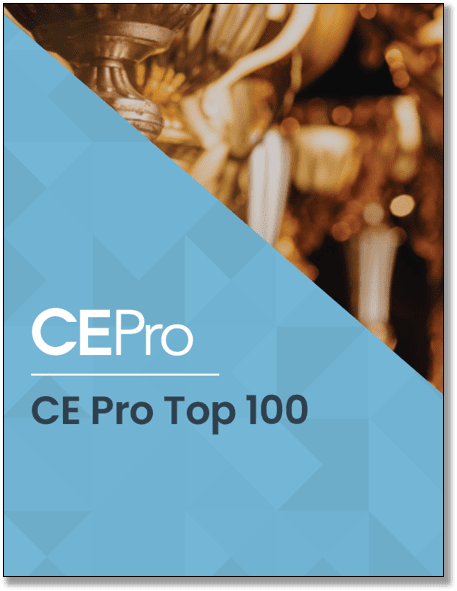 No matter how you slice it, 2021 was sweet music to the ears for the members of the CE Pro 100. The annual list of the largest custom integration companies had "record"-breaking growth last year.
Download your copy today!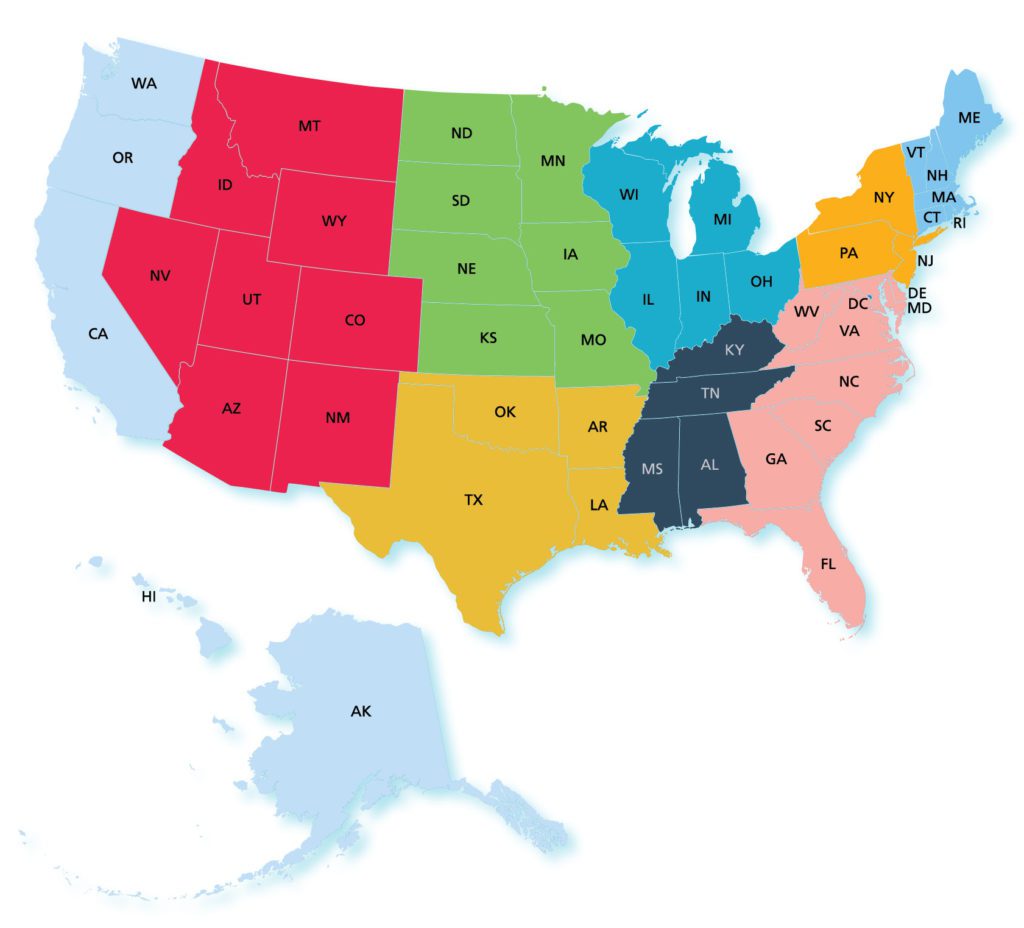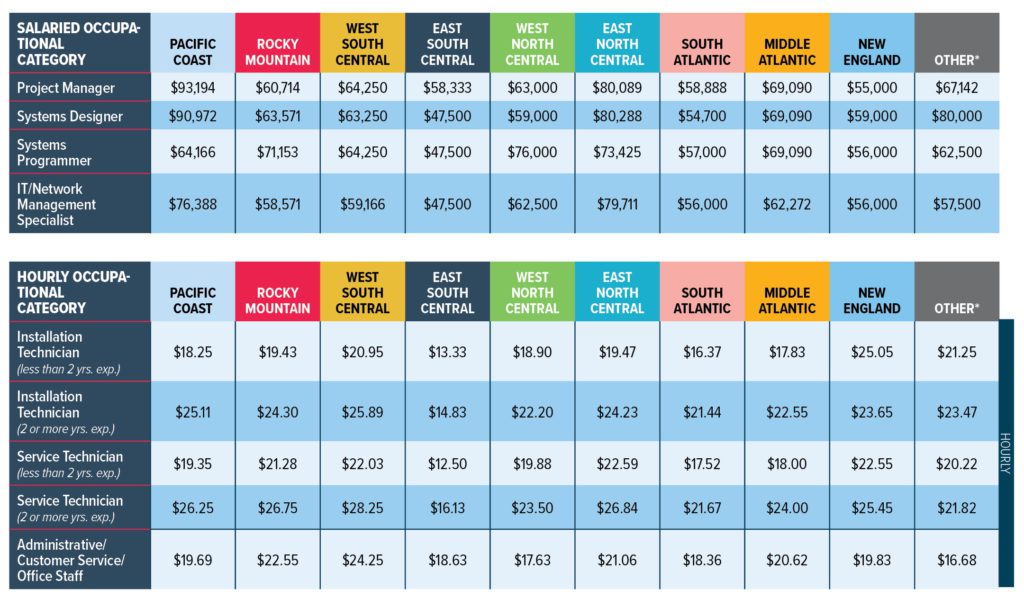 The survey did not delve into the reasons, but we can surmise that in some cases the lower overall payroll in 2020 was due to a shutdown during the initial stages of the pandemic. Although CE pros were declared as essential employees by the U.S. Department of Labor, some markets likely had clients not wanting technicians in their homes. At minimum, integrators likely had to shutdown for a short time period just to develop their own plan of action related to Personal Protection Equipment.