An age-old debate that I'll always indulge in is how age affects one's capacity to embrace technology. The general assumption is the younger the audience, the more likely they are to adopt tech, especially smart home tech. So, Baby Boomers and the Silent Generation are far less likely to pick up a voice assistant than someone from Gen Z or Millennials. However, I'll always make the assertion that age doesn't have nearly the impact people say it does.
According to a poll of 2,000 U.S. smart device owners, Baby Boomers (1946 – 1960) seem to adopt smart technology at a faster rate than other generations. The survey was conducted by OnePoll on behalf of Google Nest and took place in December 2022.
The end goal of the survey was to better understand how consumers value smart devices, while also figuring out the average adoption rates among device owners.
Part of this involved looking at how each of the major generations interact with these smart devices. For instance, 63% of Gen Z device owners were listed as having the least amount of resistance to incorporating more home automation devices into their systems.
However, 46% still noted they experience some trouble while setting up their devices. Baby Boomers, meanwhile, had two-thirds (66%) of all respondents stating they were able to set up and start using their devices immediately.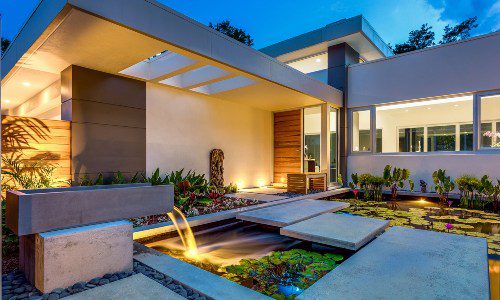 Landscape and architectural lighting create a magical and elegant ambiance for homeowners. The outdoor lighting industry has always been a phenomenal one and continues to grow in popularity. Now is the ideal time to learn more about this rapidly growing and highly profitable industry. Join our panel of esteemed lighting experts that will dive into why it's time for integrators to rethink their role in the outdoor lighting industry.
Register Now! 
The types of smart home devices commonly being used, their inherent complexity to set-up were not listed and use among different generations were not listed in the study. Additionally, the Silent Generation and Generation X were absent from the demographics polled, though, for the former, that is likely due to a lack of device owners amongst that generation.
Millennials were rated as being the most resistant to incorporating smart home technology into their lives.
In a statement, Karen Yao, Director of Products at Google Nest, commented on how protocols like Matter have made the possibility of creating and using more complex ecosystems far simpler and more accessible to the less tech-savvy individual.
Smart device owners also noted how they were introduced to the smart home category, from what type of device got them started, to how much they spent on it.
Smart cameras (18%), streaming devices (16%) and speakers (12%) were the devices most frequently cited as to where respondents got their start in the smart home and home automation category. A large portion of these devices (54%) were stated to have been given as gifts, as well.
For those that did buy, one in five respondents stated they were able to get their first device for less than $75. The average cost of entry, meanwhile, was calculated to be around $110 for respondents.
Nearly everyone (85%) considered themselves to be an "Expert" with their devices after about a week of setting them up. Fifty-one percent even tried their hand at setting up rudimentary automations for certain tasks throughout their home, however, which tasks were attempted was not specified in the study.
A common theme pointing towards higher adoption rates in the study was a lack of understanding surrounding the benefits of smart home technology and associated automations.
Of those polled, 34% claimed that if they had been aware of the benefits at the time of purchase, they likely would have sought out more devices to help better automate their home. Likewise, 27% stated they would use smart home systems more if they were made aware of the full capabilities each device holds.
If you enjoyed this article and want to receive more valuable industry content like this, click here to sign up for our digital newsletters!