Samsung recently unveiled the results of a bespoke research survey detailing the current state of the smart home market, specifically within the UK.
The survey was sent out to 1,000 adults who were either looking to buy a home or rent within the next five years. This was also combined with Google search trends between March 2022 and March 2023.
The goal of this survey, Samsung states, is to help piece together many of the overarching themes that are permeating consumer conversations surrounding smart technology in the home today.
Sometimes Just the Promise of a Smart Home is Enough, Survey Says
With 35% of respondents saying they would be much more likely to go for a home if it was fully equipped with smart tech, and roughly a third stating they would be satisfied so long it was capable of being retrofitted down the line, just the availability of smart home upgrades seems enough for some people to consider a home.
Overall, however, 86% of respondents stated they would consider looking for a smart home as their next property if it meant said home would meet their technological needs, while one in ten said they would only move into a new home if said home was a smart home.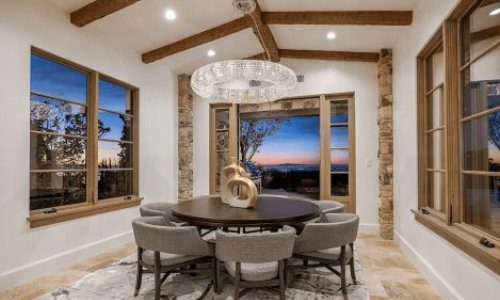 As a custom integrator, lighting is in demand. Effective communication, education and showcasing the value proposition of LED light fixtures in conjunction with integrative control systems are the keys to overcoming challenges and closing sales in this specialized market. Join us as we discuss the future of digital lighting and control with David Warfel from Light Can Help You and Patrick Laidlaw and Mark Moody from AiSPIRE.
Register Now! 
This desire also comes with a willingness to pay a little extra for that experience, as respondents stated they were willing to pay up to 6.5% more than the average house price in the UK for a home kitted out with smart technology.
Surprisingly, that 86% isn't too far off from statistics found within the US. BuilderOnline reports that roughly 86% of millennials are willing to pay more for a smart home or rental property. Meanwhile, a survey of nearly 22,000 home shoppers conducted by John Burns Real Estate Consulting found 65% would be willing to spend more on smart homes.
This greater desire for smart home elements in a home is reflected in several recent US trend reports as well. According to the NKBA, despite home renovations as a whole being expected to drop this year, the greater share of renovations are looking into technological additions aimed at making daily life simpler and more comfortable.
Compatibility Continues to Be Paramount Among All Prospective Smart Home Buyers
When asked specifically about what devices are most attractive to consumers in the home, the majority chose either a smart meter or smart TV as the most popular. Looking to Google search results, Samsung states those responses match up with smart energy devices being the most highly searched smart device (50%).
Roughly three-quarters (71%) of respondents went so far as to say that energy efficiency is a key factor when considering a smart home. More than half (56%) also said they believed buying a smart home will save them more money in operational costs in the long run.
It's interesting to see the deviation from American markets here, as sustainability has historically been held in higher importance among EU consumers versus US. However, to say that American consumers are wholly disinterested in sustainable smart tech would be disingenuous.
In that same NKBA article, the association noted that its designers have seen a rise in interest among their clients regarding "smart water" and other water conservation solutions. Additionally, a Parks Associates study conducted November 2022, found that roughly 45% of broadband internet households added some "major energy-saving device" to their home in 2021.
Of course, many of the most popular energy-saving devices have some crossover with the comfort they offer. For instance, smart thermostats have long been a popular choice in American smart homes simply due to the expected comfort offered. Likewise, while one study found 64% of US homeowners wanted their shading motorized, the reasoning was for convenience first and potential energy savings second.
However, one thing both markets can certainly agree on is that convenience factor, with 81% of prospective buyers in the Samsung study stating that compatibility is the most important part of any smart home. To them, it is imperative that "important tech" is compatible and works seamlessly with their current devices.
If you enjoyed this article and want to receive more valuable industry content like this, click here to sign up for our digital newsletters!