In what someday may prove to be a watershed moment for the custom electronics industry, a panel of industry leaders gathered to address the state of diversity in the channel regarding women, minorities and the LGBTQ community. The group offered some tangible advice on how and why greater inclusion can benefit both individuals and companies.
The first ever Smart Home Pride Panel was held on June 30, the last day of worldwide Pride Month, as a frank hourlong conversation.
"I was a little surprised to discover that this is the first time something like this has been done for this channel," said Alex Capacelatro, CEO of Josh.ai. "June has been a pretty big Pride Month. You see companies like Apple, BMW and Google spreading the news on social media. And in our industry, it almost feels like it's not happening. We are all busy and we are all working hard, but acknowledging Pride Month was something we thought would be a good opportunity."
Capacelatro says the importance of recognizing Pride Month became even more important when several individuals to whom he reached out said they did not yet feel comfortable being part of the panel.
"And that just shows me that although everyone in the industry thinks we are all open and accepting, people are not bringing their full selves to the game. They are hiding and not feeling super comfortable. This is the best time to be out as an LGBT person, but we still have a long way to go."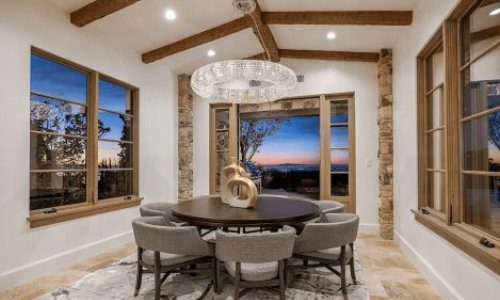 As a custom integrator, lighting is in demand. Effective communication, education and showcasing the value proposition of LED light fixtures in conjunction with integrative control systems are the keys to overcoming challenges and closing sales in this specialized market. Join us as we discuss the future of digital lighting and control with David Warfel from Light Can Help You and Patrick Laidlaw and Mark Moody from AiSPIRE.
Register Now! 
Giles Sutton, interim co-CEO of CEDIA, says the custom electronics industry has some unique challenges compared to other industries because it straddles between the construction field and the design field, which on the surface two diametrically opposed fields.
"We cover both the design world but we are also on the builder side. We have to be in a number of different environments," he says. "I think it's fair to say that some environments are more accepting than others."
Sutton says the design and architecture fields are by no means ideal in terms of their level of diversity either.
"Business owners need to be more demonstrative in having a diversity policy so employees know that their leaders have their backs. I think that's the key thing.
"I don't think the industry has a racism problem. I don't think the industry is homophobic. I don't think that at all, but I think everyone has to realize that they have a role in changing things, and that really starts with the business owner. You may think that your entire workforce is straight, but the chances are that they may not be," says Sutton.
Jacob Whipple, product manager at Snap One, believes it is important for individuals within companies to act as a mentor to LGBTQ, minorities and women in their company. That mentorship from those who are in positions of power will enable LGBTQ employees to grow and progress within the company.
Juliet Prater, CEO of Modern Life Technical Solutions in Marina del Rey, Calif., says there is additional internal pressure put on women, minorities and LGBTQ workers.
"More often than not I am the only female at the design table and on the construction site. Early on I learned that I had to know more and be better than anyone else in the room if I was going to be accepted," she says.
Bill Skaer, principal at Bill Skaer Home Theater & Technology is one of CEDIA's founding members. Over his four-plus decades in the industry, he has seen it make a lot of progress in terms of diversity.
If Skaer had to give the industry a grade for its record of inclusion, he would currently give it "in the C+/B area."
"I think we have done a lot to be more inclusive and we have done a lot to have more people come out," he said. Skaer also made it known that if anyone in the industry wants to discuss inclusion and diversity, or any other issue facing the industry, he is available and would be thrilled to have the discussion.
Another piece of advice that the panel offered included making sure to respect holidays like Martin Luther King Jr. Day and Juneteenth, which both have extreme significance to minority workers as well as others. The group also advised adding pronoun designations to your email signatures (e.g., he/him/his) is a good way to show your support and recognition of the LGBTQ community.
During the panel discussion, there was significant discussion about how the industry still tends to be male-dominated. CE Pro data from 2012 showed at that time that 96% of the industry are men. That compares to industries like commercial AV that have 85% male representation. Better but still a ways to go.
If you enjoyed this article and want to receive more valuable industry content like this, click here to sign up for our digital newsletters!