Our parents would have called this "constructive criticism," but you can call it what you want… beefs, complaints, grievances, gripes, etc. Whatever the name, it's healthy to vent versus let things stew, and that's exactly what CE Pro asked integrators to do as part of our 11th annual Quest for Quality Awards. The awards recognize the best services from manufacturers and distributors in customer service, warranty support, tech support and numerous other categories. But what are suppliers doing wrong? Lots, according to respondents, who offered up some of the problems and supplier frustrations they face.
Here are just some of their verbatim comments (with the specific brand names removed); however, CE Pro has passed along the details to the various manufacturers in the spirit of helping them address these supplier frustration issues. Do any of these sound familiar?
"I hate _____ the most. I love the brand, but their ordering portal is terrible to maintenance."
"The continued lack of any inventory at ____ is ridiculous."
"I hate _____. They sell directly to my clients and leave me no margin."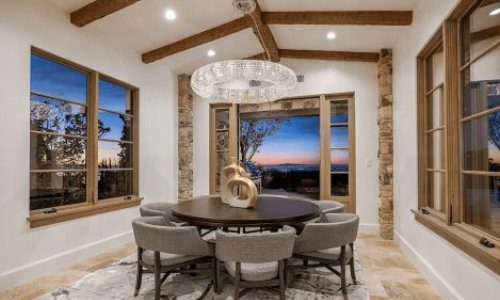 As a custom integrator, lighting is in demand. Effective communication, education and showcasing the value proposition of LED light fixtures in conjunction with integrative control systems are the keys to overcoming challenges and closing sales in this specialized market. Join us as we discuss the future of digital lighting and control with David Warfel from Light Can Help You and Patrick Laidlaw and Mark Moody from AiSPIRE.
Register Now! 
"I order stuff online from _____ and it shows up a month in a half later even though there was plenty of stock in shop. Why does it take a month in a half to realize they didn't ship something out?"
"I ordered a bag of generic lock bottom pins from _____. The price should have been $3.50. Instead they sent their own brand pins for three times that amount. When I called them about it, they said send them back but the freight to do so was more than the original purchase and since it was their error, I thought they should have sent a UPS pickup slip.  I never dealt with them again."
"_____ is impossible to do business with.  Low inventory, bad service, and lack identity."
"_____ never has anything."
"_____ on multiple occasions told me they had equipment in stock but when I arrived they did not have what I was told they had. This happened two times within a week and a half. That made me look incompetent to the client."
"_____'s attitude of high minimum sales, as well as their 'do-not-use lists' for every equipment other than theirs, is ridiculous. They are supposed to be an integration manufacturer, they are just trying to get the monopoly, but talking with dealers frequently, I can say that it's not happening well."
"_____ lighting controls has been hard to rely on. Support is available but will more times than not leave the integrator feeling helpless when support will not continue down the path of rectifying issues.  Up front sales and support feels more behind the times than giving a leading effort."
"Product was hard to get before COVID because _____ was trying to figure out a who was going to purchase them.  They let down dealers prior to COVID."
"Most manufacturers during COVID have been pretty difficult to work with."
"When you call _____ for inventory check, they say nothing is in stock but the online portal shows they have units."
"______ is very expensive and they do not honor their offers."
"_____ frequently leads you to believe they have the product in stock, but it is actually not in stock at any location and has no known ETA."
"_____ changes their control platform all the time."
"_____is always out of stock."
If you enjoyed this article and want to receive more valuable industry content like this, click here to sign up for our digital newsletters!