This could be it. This could be the tipping point past which mainstream smart home technology becomes more than a voice-controlled speaker. Smart devices have done wonders for creating interest in and demand for home automation solutions. (This year, there will be nearly 13 billion smart home devices sold.) But they've taken homeowners about as far as they can.
The fact is, all those great smart home devices have led to complexity. What started as a series of piecemeal accessories has evolved into islands of limited integration — a smart speaker controlling a wireless thermostat and a few lights — that are technologically unreliable and hard for homeowners to use. Architects and designers live it every day. They see the growing demand for what smart home technology was supposed to deliver and are searching for professional, whole-home automation solutions — solutions that residential systems integrators and smart home installers provide.
Having spent the last several years talking to architects and designers about smart home technology and creating programs that bridge our industries, we've found that there several things installers should keep in mind when trying to collaborate with the design community:
1. Don't Sell Technology
Not literally, but technology can't be the main thing you're selling. Don't lead with specs; don't get too jazzed about the latest and greatest. Homeowners may be drawn to DIY solutions like the Amazon Echo and other smart devices, but to arrive at a truly integrated smart home — spanning entertainment, lighting, security, and comfort — you need to sell the smart home experience. Increasingly, we find designers understand that distinction. And remember: Don't inadvertently find yourself talking down to an architect or designer about technology. They know more than you think, but it's the experience of a smart home they really want to understand.
2. Become Part of the Design Community
We often attend or host events for architects, designers, and residential systems integrators. But it's not enough just to meet members of the design community. Smart home installers need to become part of that community — attend their events and meetings, join their local groups, spend time at their conferences. Local design communities can be very close-knit and collaborative. They're as much about relationships as they are about business. Designers want trusted sources of smart home insight.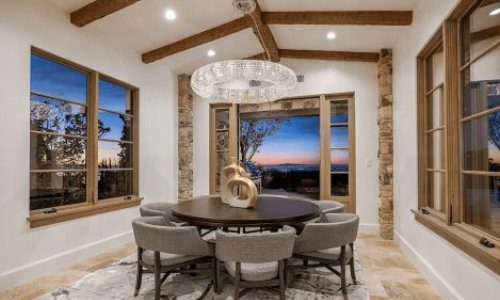 As a custom integrator, lighting is in demand. Effective communication, education and showcasing the value proposition of LED light fixtures in conjunction with integrative control systems are the keys to overcoming challenges and closing sales in this specialized market. Join us as we discuss the future of digital lighting and control with David Warfel from Light Can Help You and Patrick Laidlaw and Mark Moody from AiSPIRE.
Register Now! 
3. Be a Professional Trusted Source
Architects and designers know professional contractors — they work regularly with electricians, carpenters, and more. Homeowners do, too. However, these days, many people will hire a professional to paint their home but choose to install a technology system on their own. It's important to help designers and their homeowner clients understand the benefits of a professionally integrated smart home: minimizing complexity, maximizing their choice of new products, ensuring everything works, standing behind the finished system.
4. Talk about Living with Technology — and Your Role in It
Another benefit of a professionally integrated smart home is its longevity. This isn't their parents' intercom/alarm/whole-home audio system. It doesn't get installed and sit unchanged for a decade (and eventually turn obsolete). The professional integrator (you) can monitor and manage a smart home, ensuring it's up-to-date, and design it in an open, interoperable way so that when new technology comes along from one of an ecosystem of innovative companies, that technology can be easily added, further enhancing the homeowner's smart home experience.
5. Lead with Lighting
Architects and designers really know lighting. And to a certain extent, they're already familiar with basic lighting automation. Smart home installers know that's just the tip of the iceberg. We've found that lighting design and automation is a perfect gateway into the design community because designers know that the difference between a pleasing space and an exquisite space is the lighting. Show them how to automate exquisite lighting, then demonstrate how lighting automation fits into a fully integrated smart home.
6. Hide the Technology
Smart home technology should disappear. And as you know, it can. Many architects and designers we've met admit to Photoshopping technology out of pictures they post on their websites. Your job is to show them they don't have to anymore; that today's smart home technology is interior design. Modern controllers and tech-enabled devices can match virtually any décor, or they can go away completely, replaced by an app that functions as a light switch, thermostat, intercom, and more.
Ultimately, a smart home is about infrastructure, not accessories. Without a level of professional integration, a would-be smart home is just a collection of devices.
7. Understand the Power of Personalization
You also want to offer designers and their clients smart home technology that can be personalized after the systems have been installed. There's a reason so many options exist for flooring, cabinetry, and other finishes — homeowners want a home to be uniquely their own. Therefore, be prepared to discuss levels of personalization, including which systems the homeowner can personalize herself and which would benefit from professional programming and installation.
8. Show Them What You're Describing
Architects and designers know showrooms — kitchen and bath showrooms, home décor showrooms, etc. They get ideas there and build relationships. Smart home showrooms should serve the same purpose, which is why more dealers/installers are investing in them. But don't just show them one-offs, like a slick home theater, or shelves of devices, controllers, and touchscreens. Show them the integrated smart home experience. Whether it's one room or many, a smart home showroom should tell the story of a family living there and enjoying technology rather than managing it.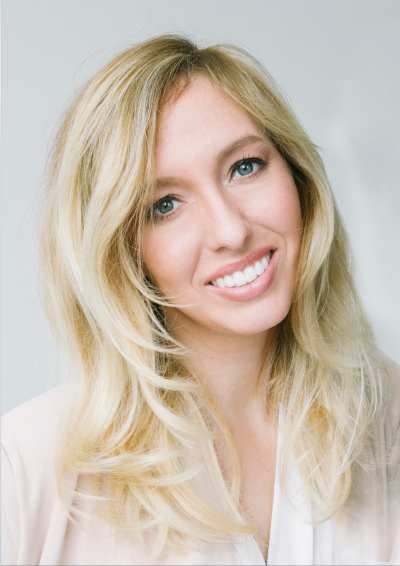 9. Help Architects and Designers Imagine the Future
A fully integrated smart home is the zenith of automation, comfort, and experience. But what's next? Architects and designers understand artificial intelligence and machine learning as the foundation of devices like smart speakers, and we find they're excited by the prospect of predictive, proactive home automation. Tomorrow's smart home will learn from myriad data inputs and take action without help from the homeowner. It will learn, for example, a family's bedtime routine — the doors they lock, the lights they turn on and off (and in what order), the shades they draw, the alarms they set — and automatically set the house to that bedtime state without human intervention.
Remember, architects and designers try to imbue homes with their clients' personality. Increasingly, that includes their embrace of modern technology. As you become the trusted source of smart home insight, that go-to professional contractor and member of the design community, you hold the key to a better, fully integrated experience.
Danielle Karr is Architect & Designer Program Senior Manager at Control4, a SnapAV company, and Senior Marketing Manager for Control4's Certified Showroom Program.
If you enjoyed this article and want to receive more valuable industry content like this, click here to sign up for our digital newsletters!