Remodeling spending is a major driver for custom integrators, with 54% of revenue coming from existing homes. So, what is will be the short-term effect from the novel coronavirus COVID-19 on remodeling activity?
Expenditures for home improvements to the owner-occupied housing stock are anticipated to decline in most of the nation's largest metropolitan areas this year in response to the severe economic impacts of the COVID-19 pandemic, according to new projections released by the Remodeling Futures Program at the Joint Center for Housing Studies of Harvard University. 
Even before the pandemic hit, nearly all of the 47 tracked metros were expected to see slowdowns in improvement spending through 2020 as generated by the Center's standard methodology projections, with growth of 1% to 5% expected in 37 metros and declines in only 9 metros. Revising these projections based on the estimated effect of the pandemic on national remodeling spending, the COVID-adjusted projections show annual homeowner remodeling spending will likely contract in the majority of metros (24), while only 15 could still see gains (1% to 3%), relative to 2019 activity.
"With the pandemic exacerbating localized slowdowns in house prices, existing home sales, and homebuilding, many metros will see even more pronounced erosion of home renovation activity this year," says Abbe Will, Associate Project Director in the Remodeling Futures Program at the Center. "The largest remodeling spending declines are not isolated to any one region, but are projected to occur in markets throughout the country including Orlando, Kansas City, Omaha, San Jose, and Portland."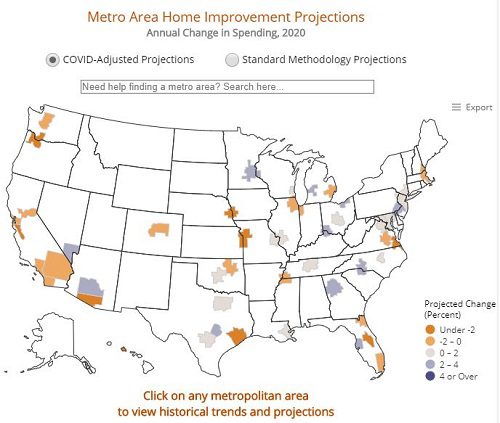 "Although the pandemic is lowering prospects for remodeling everywhere, relatively more affordable metros in the Midwest and Sunbelt should be among the brighter spots for home improvements this year with annual gains of about 2-3 percent in Cleveland and Cincinnati, as well as Charlotte, Atlanta, Tampa, and Phoenix," says Sophia Wedeen, Research Assistant in the Center's Remodeling Futures Program.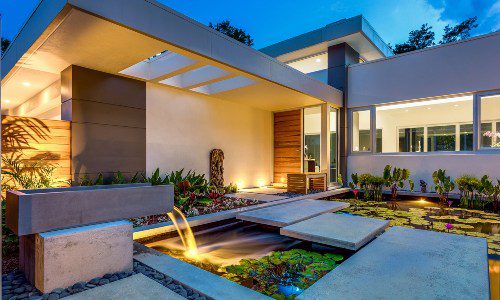 Landscape and architectural lighting create a magical and elegant ambiance for homeowners. The outdoor lighting industry has always been a phenomenal one and continues to grow in popularity. Now is the ideal time to learn more about this rapidly growing and highly profitable industry. Join our panel of esteemed lighting experts that will dive into why it's time for integrators to rethink their role in the outdoor lighting industry.
Register Now! 
With the country still in the early stages of the COVID-19 pandemic, there is substantial uncertainty about how long the economic downturn will last and how quickly a recovery will take hold. "As more and more data become available, we will continue to provide insights and analysis for understanding the varied impacts of the pandemic on local and regional home improvement activity," says Will.
If you enjoyed this article and want to receive more valuable industry content like this, click here to sign up for our digital newsletters!