Audio America Acquires Fellow PowerHouse Alliance Member C.E.D.
With Consumer Electronics Distributors addition, Audio America gains showrooms and distribution centers in Illinois, Wisconsin and Minnesota.
Press Release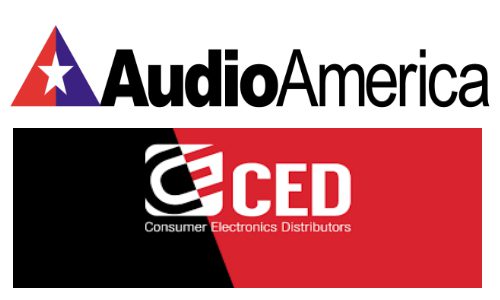 Two members of the national distributor network PowerHouse Alliance are becoming one.
Audio America, a regional distributor of consumer electronics and 12V products with distribution centers in Florida, Atlanta, Chicago, and Los Angeles, has announced the acquisition of Consumer Electronics Distributors, Inc. (C.E.D.), an AV and specialty electronics distributor in the Chicago metropolitan market and broader Midwest.
As of Feb. 20, they move forward as a combined company under the Audio America brand name.
Combined, Audio America and C.E.D. have over 50 years of experience in the industry. As members of the PowerHouse Alliance, the regional distributors offer convenient locations providing access to over 250 lines, training programs, service and support, and commitment to their customers and vendor partners.
With the acquisition, the new larger Audio America also has stronger buying power, the company notes in the announcement.
"After decades of organic growth, the C.E.D. acquisition represents the next level of expansion for Audio America," states Audio America chairman Ryan Munder.
"Combining two industry leaders makes sense not just from a financial standpoint, but also culturally and strategically. We look forward to continued growth as we pursue our business model built on trust, innovation, and helping others."
Chief among its efforts following the acquisition, Audio America plans for growth, expansion, and improvements to provide stronger buying power, better service and support from the expanded sales force and customer service and technical support personnel, according to the statement.
Move Adds Audio America Locations in Midwest
The acquisition expands Audio America's territory: customers can continue to shop and order from the company's Florida, Atlanta, Chicago, and Los Angeles distribution centers; and now the distributor welcomes customers to three more showrooms and distribution centers in Illinois, Wisconsin and Minnesota.
Customers of the former C.E.D. and Audio America locations can look forward to new products, brands, and categories becoming available soon, according to the announcement.
"At Audio America we believe that our people are the key to our success. We're excited to join forces with the talented C.E.D. team, who bring technical, management, and service manpower to Audio America," says Audio America CEO Jonathan Elster.
"In this new chapter, customers across our regions will be supported by our larger team of experts, expanded regional footprint, and broader product portfolio. The acquisition benefits everyone involved, so we look forward to Audio America's future."
Audio America and C.E.D. say customers can expect business as usual for ordering, support, and shopping at their local locations.
PowerHouse Alliance recently bolstered its stable of distributors by adding Professional Audio Associates in October and AlarMax Distributors in December.