Electronics distributor Exertis (formerly Stampede) announced today its acquisition of JB&A Inc., continuing a recent string of acquisitions impacting the commercial/resimercial AV space to close out 2020 after the M&A activity went dormant for a significant stretch as companies moved into survival mode related to the coronavirus pandemic.
JB&A Inc is a distributor of broadcast, post-production and pro AV technologies, to system integrators and B2B resellers in North America. Located in San Rafael, Calif., the company saw revenues of $80 million in the last financial year.
JB&A "holds a leading position with specialist vendors in the fast-growing broadcast and post-production segments, including CATDV, Gefen, Haverford, Quantum, Newtek and SNS," according to the joint announcement.
It also has the exclusive distribution rights for Unilumin, a leading direct-view LED vendor, in the U.S.
Why Exertis Made Move to Acquire JB&A
The acquisition of JB&A "continues Exertis' strategy of building a strong and diverse pro AV, pro audio and musical instrument (MI) value-added distribution business in North America, following the acquisitions of Stampede (2018), Jam (2018) and The Music People (2020)," according to the announcement.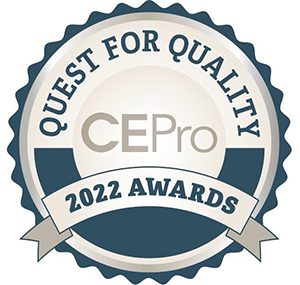 CE Pro urges integrators to recognize their suppliers that go above and beyond to deliver premium support and service. Cast your vote today to recognize the services (not the products) from your favorite manufacturers and distributors.
Cast your vote today!
JB&A is led by CEO Jeff Burgess and president Greg Burgess, who will remain with the business and "continue to drive JB&A's growth strategy," the companies stated.
"JB&A is a strategic acquisition enabling us to expand our pro AV business in North America in to the attractive and high value-added niches of broadcast and post-production," says Tim Griffin, managing director of Exertis parent company DCC.
"JB&A is a great fit with our existing Exertis pro AV business and we will leverage this to benefit our vendors and customers. JB&A is well respected for its value-added distribution and technical capabilities and I'm looking forward to continuing this journey."
The acquired company will enjoy benefits of the extended reach afforded by Exertis, the JB&A principals note.
"This acquisition provides a great opportunity for both companies by providing new opportunities for our vendors, customers and employees," says Jeff Burgess.
Adds Greg Burgess, "We're excited to become part of the DCC family as it expands its presence throughout the world."