Commercial and residential technology distributor Stampede has announced that its operations in the U.S., Canada and Latin America are rebranding as Exertis, aligning with other DCC Technology-owned companies around the world.
The newly renamed company will, beginning with Exertis ProAV, "operate a series of specialist Exertis brands focused on the pro AV and mobile living channels," according to president and CEO Kevin Kelly.
The rebranding "reaffirm[s] its unique ability to serve as the industry-leading high value added, specialist distribution partner for manufacturers seeking multi-market expertise, flexible supply chain solutions, and the financial resources to help them scale locally and globally," the Exertis and Stampede announcement says.
This follows the 2018 transition by Stampede to Exertis Pro AV Solutions across the U.K. and Europe in 2018.
"This is the beginning of a well thought out and financed strategy to reshape the landscape of 21st century distribution and supply chain management in ways that create significant new value for our manufacturer and reseller partners," said Kelly in the announcement.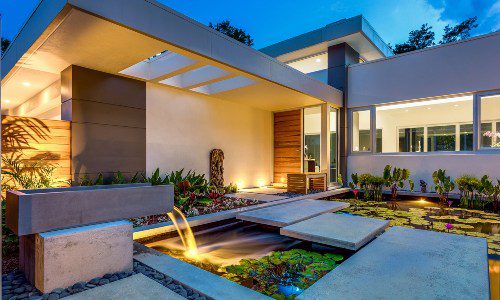 Landscape and architectural lighting create a magical and elegant ambiance for homeowners. The outdoor lighting industry has always been a phenomenal one and continues to grow in popularity. Now is the ideal time to learn more about this rapidly growing and highly profitable industry. Join our panel of esteemed lighting experts that will dive into why it's time for integrators to rethink their role in the outdoor lighting industry.
Register Now! 
"Today marks the completion of a global strategy to align all of our businesses under the Exertis brand," said Exertis International managing director Clive Fitzharris in the announcement.
"Stampede is now aligned in name with the rest of our businesses around the world. As such, Exertis is now the brand of the future when it comes to value-added specialty technology distribution and supply chain support wherever our customers do business anywhere in the world."
Why Stampede Transitioned to Exertis Name
Broadline generalist distributors are a thing of the past and value-added distribution is evolving into specialist distribution, said Kelly, with an expanded emphasis on dedicated sales teams organized to drive sales growth for vendor partners in the key specialist markets.
That starts with pro AV and mobile living, he said.
"Each of these markets has unique business requirements that only Exertis will be able to meet, locally and globally, by providing specific products and solutions tailored to each specialist market," said Kelly.
"This move signals the start of an exciting new era in specialist-focused, value-added distribution on a global scale, an era built on specialists that are laser-focused on targeted pro AV and mobile living categories, in addition to ongoing businesses in drones, retail and soon gaming and enterprise."
The newly rebanded company "can help manufacturer partners scale at an unprecedented rate with the unique combination of proactive market expertise, financial resources and supply chain solutions expertise that only Exertis can provide," Kelly added.
Exertis Supply Chain Benefits from Greater Efficiency
"Our partners can expand globally through a single efficient supply chain system and even serve global customers with one point of contact, one purchase order and one currency," he said in the announcement.
"For vendors, this means faster and greater reach to every market in the world," said Kelly. For resellers it means access to brands, products, programs and support on an unmatched scale.
For customers, it means solutions that represent the very best in breed across every category, integrated into a seamless solution that works for them in their market segment, according to the announcement.
"The pro AV industry has grown exponentially across all verticals for the last 10 years and, despite the challenges posed by the current COVID-19 pandemic, the industry will continue growing again in 2021," said Kelly in the announcement.
That growth, he said, will be "driven by an insatiable human need to connect and collaborate through the technologies, products and solutions that our manufacturer partners create every day."
"Now, Exertis' vast financial resources and logistics capabilities will empower our partners to reach more customers, more efficiently and more profitably than ever before."
If you enjoyed this article and want to receive more valuable industry content like this, click here to sign up for our digital newsletters!