Chicago Integrator Rebrands to Attract Elite Clientele
Avidia spruces up its website and reduces its number of projects with goal of tripling its average project size.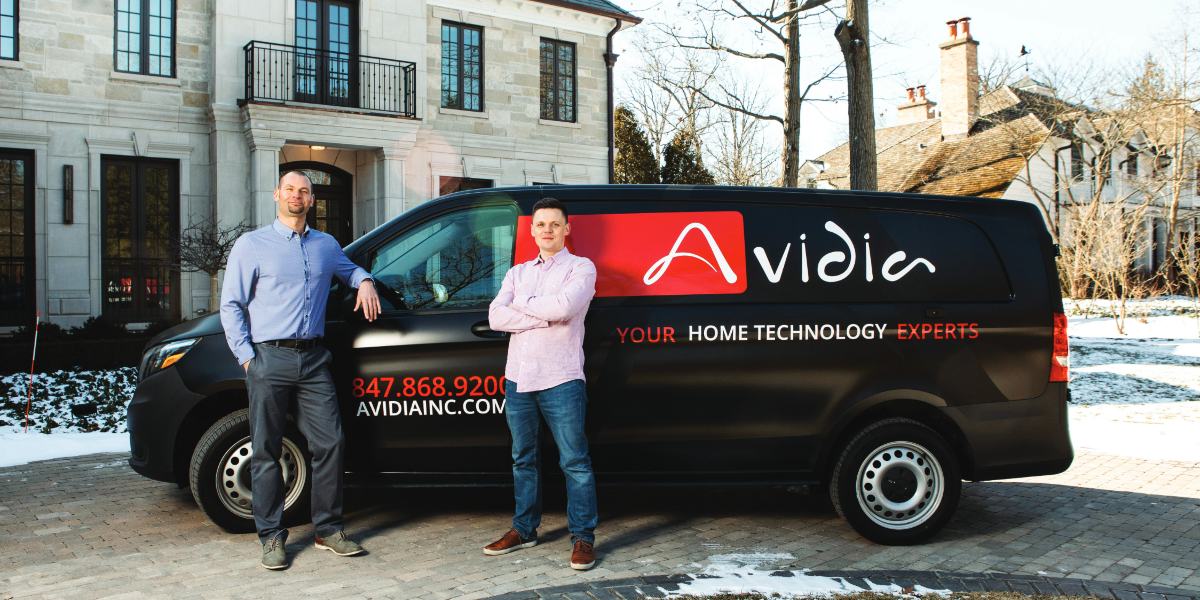 First-class customer service, on-the-job professionalism, quality workmanship and a lavish showroom are just some of the ways integrators have attracted high-end clientele over the years. But what about a website? Can a digital platform really differentiate an integrator to the point where it filters out entry-level clients from ultra-high-net-worth customers? Yes.
Northbrook, Ill.-based Avidia used a totally revamped website as its lead marketing strategy to create a high-end brand and vision aimed at attracting elite customers.
The digital presence, along with a focus on service contracts, has put the company on a path to double its average installation price and sell more service agreements.
Engaging in Company Soul-Searching
Upon its initial launch in 2010, co-owner/ sales director Matt Cwiokowski and co-owner/operations director Kamil Lazarczuk had a multipronged business approach that included not only custom installation but also product development in the consumer electronics space. But two years ago, the company abandoned its product focus to concentrate solely on custom integration.
At the time, Avidia's installations ranged from large projects to simple TV jobs.
"It was the paranoia of the business owner… you never know when the pipeline is going to be turned off, so we were basically grabbing every project that came our way. We had a lot of low-end clients who were contacting us due to how our vision and brand were being presented on our website. Looking at our website, people thought it was OK to call us for a $1,000 or $2,000 project," says Cwiokowski.
He says Avidia's goal was to change the direction and the vision of the com- pany — so that customers would under- stand the integrator stands behind its sophisticated systems installations, and that it works with elite clientele.
"We wanted to take the level of our branding up by five or 10 levels. In addition to the branding, we needed to change the entire the mentality of our team. We wanted to do less volume, which meant we would interact with fewer clients. That meant we could spend more time with clients, more time on every project, reduce change orders, provide a higher level of craftsmanship and continue foster great relationships with high-end individuals," Cwiokowski explains.
"Kamil and I decided it was time to find out what we are really all about and get the company on the right path. We started looking into what we are the most comfortable doing. What do we enjoy doing most? And what is the market we want to serve? We went through a week of discovery with each other and we involved some key people from the industry to help us."
Avidia had already been working with One Firefly for its marketing needs, but during that time of self-discovery the duo decided to engage with the Miami-based marketing company to dig deeper into its overall branding, vision and goals.
"Our idea was to rebrand the company from a visual perspective and then also from a value standpoint. We started that in mid-to-late 2018. We ended the whole process in mid-2019," says Cwiokowski.
Fewer Projects, Higher Ticket Price
Fortunately, the rebranding project coincided with One Firefly's launch of its premium Mercury Pro website platform, which features a wide array of customizable website theme options, along with industry-focused content designed to speak to specific buyer personas. In this case, Avidia had made the determination it wanted to elevate its customer appeal to more affluent buyers.
The new website does so via high-end photography and videos that help custom integrators present a luxury brand message through a mobile-first web design. Other nice touches include a section on the history of the company, as well as personal videos and imagery. The site also includes manned live chat to assist customers nearly instantaneously.
So far, the rebranding is working, but Cwiokowski says it is still early. Within months, Avidia found itself doing about 25% fewer projects than before. And the average ticket price is climbing higher.
"Our average project is about $50,000. Our goal is to raise the average ticket to $100,000 or $150,000. We want every three or four projects to be around $200,000. That's how we measure it," he says. "We just made the transition and we are already in progress to have our average project size point north of $100,000."
When an integration company makes a transition like this, it not only has to think about its clients, but also its trade partners. They can't be alienated by the change.
"The reaction from our trade partners was OK. We have very high-end builders that understand the importance of technology and understand the price. They are very open-minded. We also have builders that look at us as a necessary evil and that emotion steers the company," Cwiokowski observes.
As part of the rebranding, Avidia is examining its relationships with every homebuilder and going through a one- and two-year evaluation process.
"In a year or two, we will have to make a decision whether or not to work with certain lower-end builders. We'll be more than happy to drop those relationships because it will mean we'll have more time for a high-end partnership," he notes.
Service Agreements to Save Your Marriage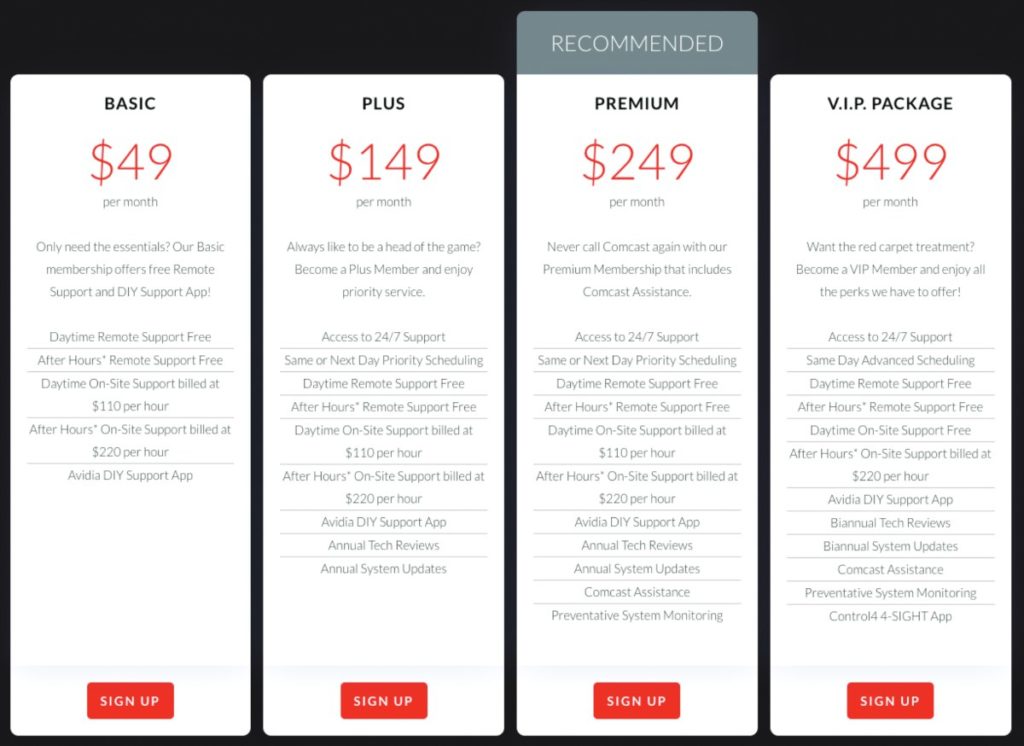 In combination with the marketing rebrand, Avidia undertook another monumental change to the business: Getting a service agreement for every project going forth.
"I think many integrators can concur that service, at some point in our business, becomes a pain point," Cwiokowski notes.
"I've seen many of my colleagues close their companies or burn out completely due to the service. We all go into the integration business because we love technology. We like helping people with their electronics. But at some point, it gets so overwhelming to manage the service for existing customers while trying to build new clients that integrators crash and burn. Kamil and I were in that spot and we decided to turn it around and make service not only manageable but maybe profitable."
Beyond satisfying its client base and making money, Lazarczuk and Cwiokowski say the need to create a functioning service department was to "save the company and save our marriages. That is why we started this whole process," admits Cwiokowski.
Today, Avidia has a full-service offering to its clients in four packages, which are all spelled out on its website. Its remote service functionality all revolves around SnapAV's OvrC platform. On its website, Avidia itemizes the costs for those who do not want to pay for a service agreement. Those costs are:
Daytime remote support — $35 for every 15 minutes
After-hours remote support — $70 per 15 minutes
Daytime on-site support — $140 per hour
After-hours on-site support — $280 per hour
Clients Learning Importance of Dedicated Support
"We support every client 24/7," says Lazarczuk. "Even if somebody doesn't pay us monthly, we still provide them service on demand but they're being charged for every interaction. If they call at night, we have a 24/7 system in which our people will answer phone calls, emails or text messages."
Avidia has multiple staff members committed to service. As part of the service process, Avidia staff will verify the membership level and then triage the situation over the phone. During that initial conversation, all the expectations for the service are laid out for the client, including giving them an option to upgrade their membership on the spot if desired. From there, Avidia staff analyzes the problems and tries to fix remotely.
If an issue cannot be resolved, then an on-duty technician is assigned a ticket. The moment the technician gets assigned to a ticket, the system notifies the technician who can then review the documentation and interact with the client in a virtual way via the system versus on their personal cell phone.
"The key here was to eliminate our cellphone numbers from clients and to build the confidence the client can call an 800 number and get the same personal support from the whole team," says Lazarczuk.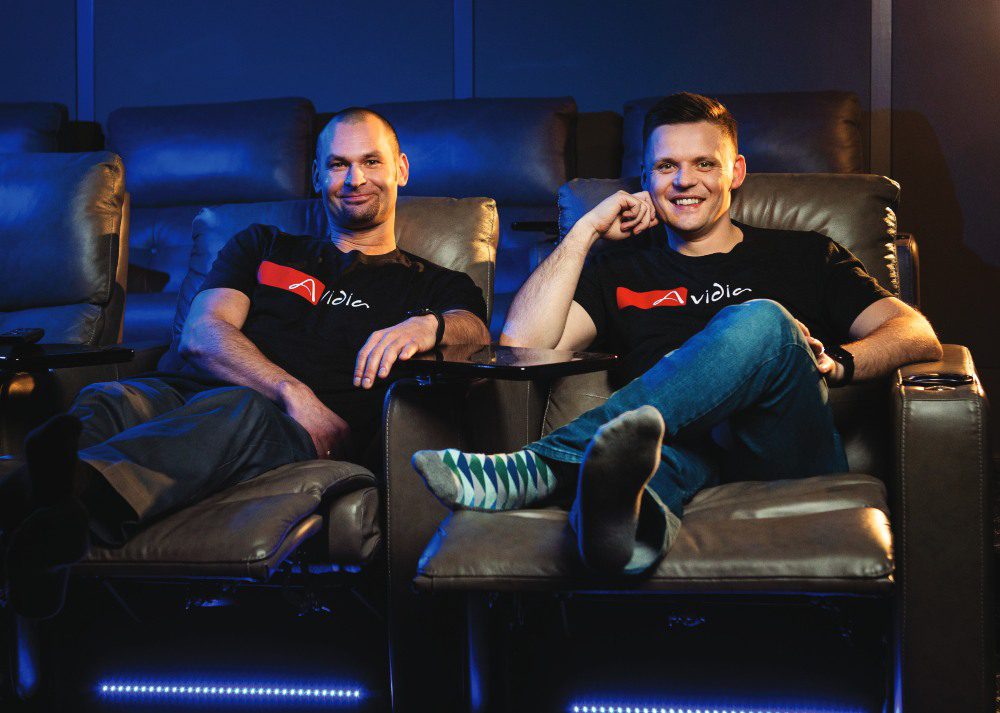 If a technician is dispatched, Avidia gives two-hour service windows for Basic and Plus, and one-hour for Premium and VIP. According to Cwiokowski, the Premium tier is the most popular, primarily due to the Comcast support service element.
"Our clients will never call Comcast again. When we build a new home with them, we tell them how many cable boxes and [what] Internet they need. We call Comcast for them. We manage Comcast on site. If they have problems with Internet or TV or they want to change their membership with Comcast, we take care of everything," he explains.
Client reaction to the change was less than enthusiastic at first.
"They hated it," admits Cwiokowski. "In the beginning, it was a disaster. We lost a handful of clients. We thought we had lost more, but after six months they came back. They now understand that we deliver better service than before."
Cwiokowski points out that embarking upon both the service and the rebranding transitions is not for the faint of heart, especially in an aggressive timeline. But Avidia anticipates the efforts will be well worth it in the long run.
"The rebranding and introducing service agreements to our clients took us out of our comfort zone so far that at this moment we are not fearless, but I would say we are less concerned about the change. We believe that it's going to work out," he adds.