These days it can be hard if not nearly impossible to find qualified employees in today's competitive marketplace.
Despite the current unemployment numbers—the U.S. Department of Labor Bureau of Labor Statistics (BLS) says unemployment sits at 4.2% in November 2021, a figure that is down 2.5% from Nov. 2020. Surprisingly as the country deals with the impact of COVID-19 many industries are still finding it difficult to add to their respective labor forces.
Adding to the staffing problems many companies are having, there's another issue that a growing number of employers are encountering during the hiring process: Choosing the right team members.
Finding the right employee in today's world is much more complex than just finding someone with the right amount of experience, technical skills and record of reliability. For markets such as custom installation, commercial electronics and security, customer safety is a highly sought-after priority.
Focusing on safety specifically, the safety of these industries' clientele is a paramount concern, and the best way that business owners in these markets can legally protect themselves is with background checks.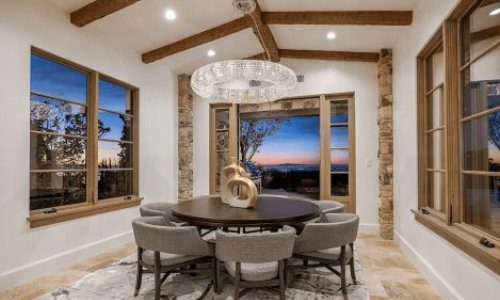 As a custom integrator, lighting is in demand. Effective communication, education and showcasing the value proposition of LED light fixtures in conjunction with integrative control systems are the keys to overcoming challenges and closing sales in this specialized market. Join us as we discuss the future of digital lighting and control with David Warfel from Light Can Help You and Patrick Laidlaw and Mark Moody from AiSPIRE.
Register Now! 
Not all Background Checks are Equal
According to Jeff Miller, vice president of sales, USAFact, Inc. —Global Screening Services, the need for background checks is important for integration companies. Speaking from experience, Miller, a former SpeakerCraft employee under Jeremy Burkhardt, says that it is extremely important for integration companies to vet their employees' background before they are allowed to set foot in clients' homes.
However, before blindly using some background information website, Miller advises integrators to use accredited services to get the most thorough, accurate information.
"The Professional Background Screening Association (PBSA) is the equivalent to CEDIA and the organization holds its members, and especially its accredited members to the highest standards," he says.
More news from CE Pro: Sonos Wins Final ITC Ruling over Google in Patent Infringement Case
"There are an estimated 30,000 Consumer Reporting Agencies [CRAs]. USAFact [Miller's company] is one of less than 200 that are PBSA accredited."
Pointing out how muddy the background check waters are Miller says these are some of his favorite facts about the process of getting a thorough background check:
There is no central database that houses U.S. Criminal records. Therefore, the FBI background check is fingerprint-based and only contains records that include fingerprints. These records do not always have the most accurate, up-to-date criminal record information.
Some states do not have a central database for crimes committed in each county (California does not for example).
Every state writes laws independently and may decide on which crimes will be a misdemeanor or felony.
Federally prosecuted crimes and state prosecuted crimes are completely independent and do not share records.
The use of criminal records for hiring decisions varies greatly by state and without the guidance of a CRA, employers can find themselves using information that is not legal for them to base hiring decisions.
The PBSA notes that CRAs are regulated by the Fair Credit Reporting Act (FCRA), as well as state and local laws. It's also important to note the PBSA defines background checks as the process of researching and compiling data from public and private sources.
Underscoring the differences background check accuracy, the PBSA says that not too long ago the Virginia State Crime Commission reviewed the state's Central Criminal Records Exchange and found there were thousands of records missing. Based on its findings, Virginia determined that it could not solely rely on fingerprint records to identify criminal history.
Expanding upon Miller's reasoning, Jemma Barbarise Kelley, chief operating officer of LifeBrand, stresses, there are more ways than ever to check out the background of potential employees, but employers simply need to utilize the available tools.
"Protection …protection of your business, your brand and your people, states Kelley on why background checks are important to businesses.
"Social media is too important to ignore in this vetting process, and it's essential to incorporate social media screenings properly and with the users' consent."
It may sound obvious, but Kelly continues emphasizes the results to a business, particularly, a small business could be catastrophic if an unvetted employee commits a crime while on a jobsite.
"The potential loss of trust from clients and other employees could be detrimental," notes Kelley.
"It takes a significant time and resources to build a strong reputation and just moments to ruin it. How can people trust that the company will keep them safe if they cannot trust who is being sent into their homes. How can other employees feel safe if they are working next to someone they cannot trust? The loss of control is scary to consider. A person's position in the company could be threatened because of the actions of another person who wasn't properly vetted."
As the awareness for background checks grows, Miller says that an increasing number of employers are starting to apply these services. Some of the high-profile employers that are using background check service include the National Football League's (NFL) New England Patriots and Philadelphia Eagles; Major League Baseball's (MLB) Philadelphia Phillies, and the National Hockey League's (NHL) Philadelphia Flyers.
Miller suggests that while background checks are commonly associated with pre-employment screening, they can also be used as a voluntary employee benefit.
The Legalities of Investigating Potential Employees
In addition to the fact that background check data bases, including the FBI's may not contain the most up-to-date information, another factor to consider when evaluating the legal side of digging into someone's life.
The PBSA says while anyone can search public records, the capabilities offered by screening companies provide more thorough and accurate information. Moreover, the trade organization points out is that background check companies operate in an industry that is highly regulated. These companies have to comply with local, state and federal requirements that protect the public.
According to the PBSA, accurate research cannot be done without reliable access to public records, which underscores the value of CRAs. Employers are restricted to immediate access to some information and due to the fact that background check companies are not defined in the same way as data miners or other entities, they are able to get the most reliable information quickly.
Helping to further separate data miners and others from CRA background research companies, and to provide clear guidelines in the field, the PBSA elaborates on the impact of the Fair Credit Reporting Act (FCRA), which dates back to 1970 by explaining the FCRA sets standards for privacy and consumer protection. The trade group also explains the act provides specific procedures as to how someone's confidential information can be gathered. Additionally, the FCRA requires that employers that use CRAs notify individuals that a report may be assembled and it requires potential employers to seek individuals' permission to obtain those reports.
Miller adds the value that background check CRA companies provide far outweigh the costs of employing these services, and the value really hits home because of the potential problems the services can help small companies avoid.
"Our average cost is about $40. Background checks can range from $10 to $100, depending on several variables," comments Miller.
"You always want to make sure the company you use is accredited with the Professional Background Screening Association [PBSA]. Many Consumer Reporting Agencies [CRAs]—the background checking companies have minimum commitments or will charge you to set up an account."
If you enjoyed this article and want to receive more valuable industry content like this, click here to sign up for our digital newsletters!