The wait is over. Culminating a year-long search process, CEDIA has named Daryl Friedman as its new Global President and CEO. He will assume the role on November 29, 2021.
Friedman is no stranger to CEDIA or the custom installation market. He has spent more than 30 years in nonprofit leadership roles, having overseen membership, advocacy, industry relations, and the technical wing for the 25,000-member Recording Academy. The Academy, known globally for the GRAMMY Awards, is the association representing technical and creative professionals in music.
Among his many achievements at the Recording Academy was the endorsement of CEDIA's High Resolution Audio Training Program for Home Technology Professionals seven years ago. Friedman's interest in technology was reinforced by his close work with the Academy's Producers and Engineers Wing. A key advisor to the Wing's leadership of technologists and manufacturers, he visited studios across the country and spoke frequently about the need to protect the rights of those who use their technological skills to improve people's lives. Friedman and the Wing also led the effort to pass the Allocation for Music Producers (AMP) Act, federal legislation that protects the livelihood of the technical wing's members.
Friedman has successfully advocated for legislation providing assistance to the recording community during the COVID-19 pandemic and protecting the rights of creators in the streaming era, earning the title of "the music creators' man in Washington" from Billboard.
He also conceived and grew GRAMMYs on the Hill, an annual advocacy program attended by both congressional and music industry leaders. He has worked to grow and modernize the Academy's membership, leading initiatives to update recruitment practices to reflect the industry's diversity.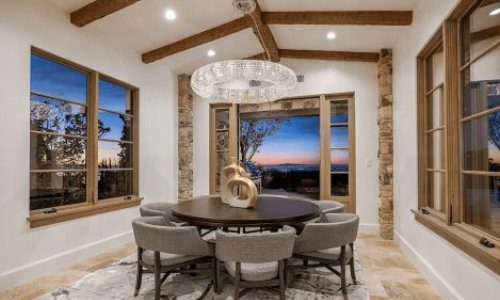 As a custom integrator, lighting is in demand. Effective communication, education and showcasing the value proposition of LED light fixtures in conjunction with integrative control systems are the keys to overcoming challenges and closing sales in this specialized market. Join us as we discuss the future of digital lighting and control with David Warfel from Light Can Help You and Patrick Laidlaw and Mark Moody from AiSPIRE.
Register Now! 
"I wanted to make the Recording Academy much more than just a once-a-year awards show," he tells CE Pro. "Having represented audio professionals for most of my career, I've long admired CEDIA for championing immersive audio experiences in the home," notes Friedman. "Now, as our homes become the hub for work, education, entertainment, and wellness, CEDIA members are the indispensable partners for making our homes more comfortable and connected. This is truly CEDIA's moment, and I am honored to join the team at this exciting time."
Friedman's selection concludes a lengthy and deliberate search led by Vetted Solutions. The process entailed multiple rounds of interviews and exercises, including one final meeting where the candidate questioned the search committee, asking candid questions about the role and expectations. The president and CEO role has been filled for the past year jointly by Giles Sutton and Kory Dickerson since the departure of Tabatha O'Connor was announced in October 2020.
Friedman currently resides in the Washington, D.C. area and plans to initially split his time between home and Fishers, Ind., the location of CEDIA's headquarters
Initial Goals Include Broader Consumer Exposure
"I love technology," Friedman tells CE Pro. "Now that I am leaving the Recording Academy, I can make it known that technology is my favorite part of the audio industry, so that makes this migration to CEDIA ideal."
Friedman says he has always been immersed in the audio business and he realizes that CEDIA goes well beyond just audio. Among his goals for the association is to make CEDIA a household name.
"My wife did a Google search for installing home technology and CEDIA never came up. That is not good. So obviously improved SEO is vital. CEDIA should be first thing that comes up when someone wants to install technology in their home. Right now, consumers just go to YouTube. People need to know that being certified is important and know to look for that. They shouldn't be watching YouTube videos of some guy tearing into walls."
One way he plans to increase the exposure is to work with other organizations to help spread the message of CEDIA certification.
Another goal of his is to continue the strides in workforce development that CEDIA has already initiated.
"We don't just need to bring an increasing number of people into the industry, but we need to look to increase the diversity of those coming into the industry. We need to find new ways to attract new voices and new faces to the industry. There is an amazing opportunity in this industry right now. The custom installation industry has a great story to tell," he says.
"The value proposition for joining CEDIA is strong. The association just has to tell it to the community. But I believe everybody in this space should be a member."
Friedman is impressed with the new global structure of CEDIA and aims to visit the EMEA team as soon as possible. He sees continued global expansion of the association as another item on his agenda.
"CEDIA can continue to grow globally without necessarily having physical staff presence. We need to recruit global ambassadors and evangelists in every country. I am delighted that they already combined EMEA with the U.S. into a single organization. The EMEA group is doing some great things," he notes, adding that he plans to do some market research outside the membership to find out why more integration companies do not join the organization.
CEDIA Board Reacts
"We've found someone that I am confident will be the step-change in leadership that CEDIA needs and deserves," says Jamie Briesemeister, CEDIA Board and Executive Search Committee member. "Daryl has decades of experience in trade association leadership and member advocacy. He exudes a humble nature that draws conversation and consensus, and he deeply values technical expertise and artistry. Daryl has a vision for what CEDIA can be—and will be—and he has the experience to realize it."
"The CEDIA Board was keenly aware of the need to attract a visionary leader," says Board and Executive Search Committee member Alex Capecelatro. "CEDIA plays an important role for many of our businesses, but the landscape has shifted dramatically over the last few years. We're all adjusting to a post-pandemic world; Daryl can help us usher in this new era for our industry."
"Daryl is a very positive, thoughtful, and inspiring communicator. He is ready to listen, understand, and engage in constructive dialogue. I believe that he will apply what he already knows as well as what he learns to allow him to lead from the front," says David Weinstein, CEDIA Board vice-chairperson. "There is so much opportunity for the custom integrator community at this time. With Daryl in this leadership role, I am very confident that he will help us to raise the profile of our association for the mutual benefit of the entire system integration and control industry."
"I want to thank the CEDIA staff, particularly interim co-CEOs Giles Sutton and Kory Dickerson, for their steadfast leadership during this process," says Rob Sutherland, CEDIA Board chair. "They've steered the organization through incredibly challenging waters. Now, as the new CEO takes the helm, we're in a very strong position. Daryl will be working closely with staff and the board to create and execute a strategic plan that serves the whole industry."
If you enjoyed this article and want to receive more valuable industry content like this, click here to sign up for our digital newsletters!