The CEDIA certification program is experiencing a massive transformation. As Certification Commissioner and Director of Smart Life AV Mike Ranpura recently put it, the overhaul is "probably the single biggest project in CEDIA's 33-year history." This effort is being made because certification sits at the very center of our mission as an association. A rigorous, modern certification program will increase opportunities for individuals, strengthen member companies, and grow the credibility of the home technology industry among customers and allied trades.
CEDIA Certification Designed for Global Recognition
CEDIA's certifications are being designed from the ground up to meet the International Organization for Standardization (ISO) 17024 standard for personnel certification processes. Many government agencies worldwide require ISO 17024 accreditation to recognize the validity of a certification—it's the global litmus test for quality. We're building the new CEDIA certifications to this rubric so that our certifications can achieve the global prominence and value of other accredited allied trade certifications.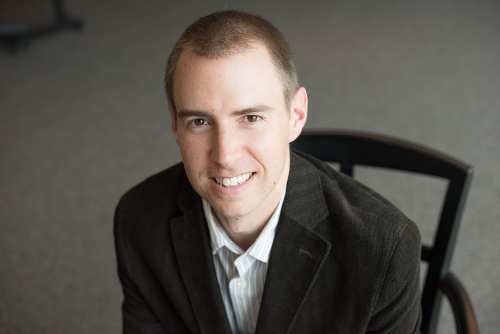 What does this mean? ISO 17024 requires that certifications be specific, valid, and meaningful.
Specific: Each certification is tied to particular job role. The competencies being tested – knowledge, skills, and attributes required to perform the role – are clearly defined in the certification exam blueprint. Eligibility requirements such as experience, pre-requisite credentials and agreement to a professional code of conduct further define what it means to hold the certification.
Valid: The exam competencies and test are built by test development experts with input from all key stakeholder groups. Already, a diverse group of CEDIA volunteers have devoted hundreds of hours to creating new certification exams that are valid, unbiased, and reliable.
Meaningful: The exams are administered in a proctored environment and strict policies are in place to protect the integrity of the certification. Once you earn a certification, you must engage in relevant continuing education activities to maintain it. It's proof not just of a single accomplishment, but of an ongoing dedication to the profession.
Holding an ISO 17024 certification means you can do a specific job, even if that job has evolved since you first took the test. It's the right model for the rapidly changing home technology industry.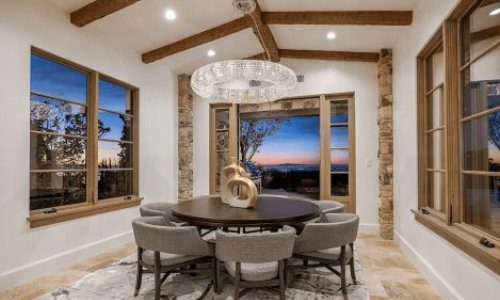 As a custom integrator, lighting is in demand. Effective communication, education and showcasing the value proposition of LED light fixtures in conjunction with integrative control systems are the keys to overcoming challenges and closing sales in this specialized market. Join us as we discuss the future of digital lighting and control with David Warfel from Light Can Help You and Patrick Laidlaw and Mark Moody from AiSPIRE.
Register Now! 
What's New: Stackable Credentials
A detailed job description is the bedrock of any ISO 17024 certification. Within our industry, though, there are myriad job roles and specialists. No one certification could encompass them all and remain valid. That's why the new certification program is designed as a series of stackable credentials.
The new Cabling and Infrastructure Technician (CIT) certification assesses knowledge and skills relating to infrastructure wiring, from safety and professionalism, to construction methods and materials, to installation and termination. This certification is intended as an industry starting point – it proves an individual is jobsite ready. It's also foundational. There is no overlap between exams, so any individual wishing to pursue advanced certification must first prove they've mastered basic principles by attaining their CIT.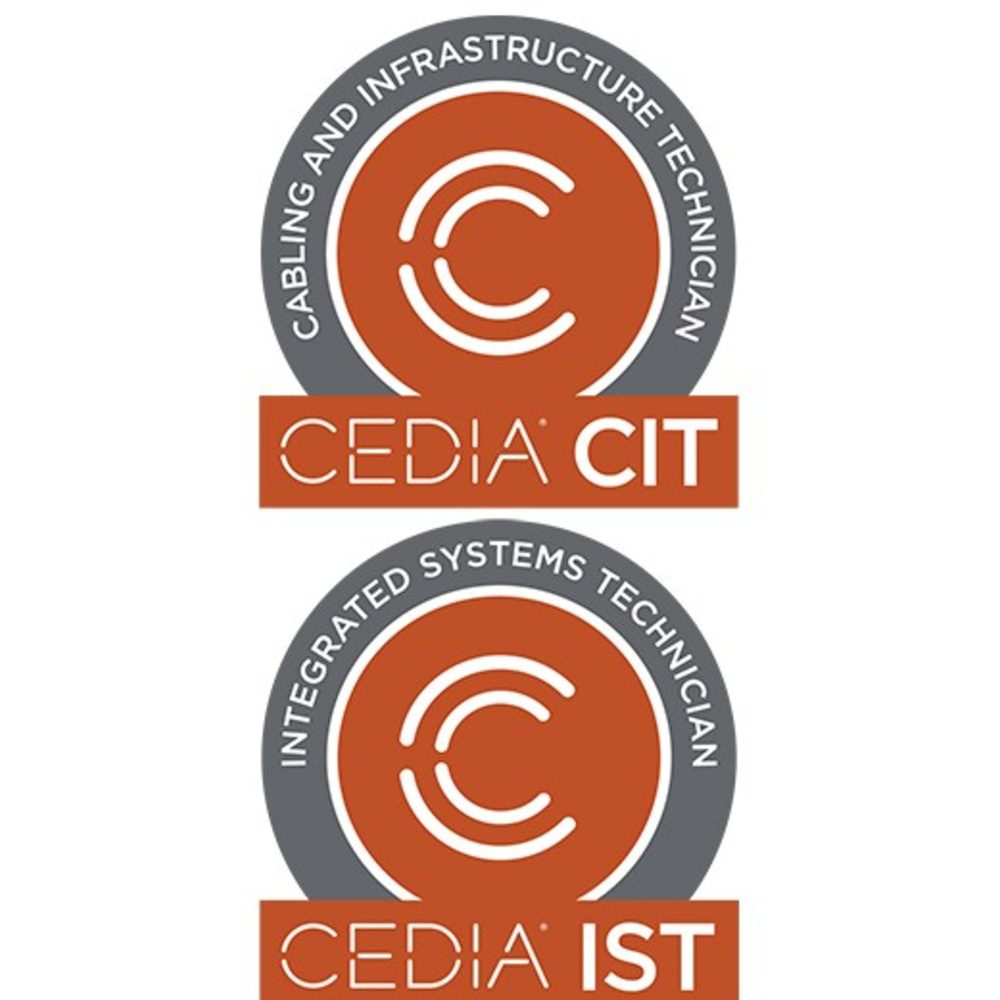 Now in beta, the revised Integrated Systems Technician (IST) certification assesses the skills of experienced technicians who can independently perform all the tasks relating to pre-wire/first-fix and trim out/second-fix, including basic system configuration, verification, and troubleshooting. Currently, you can use either an active CIT or ESC-T certification to prove you've mastered the prerequisites to sit the beta exam.
The IST exam will be in beta until October 31. We're encouraging experienced integrators to take the test to verify its validity: we need a wide sample of professionals who meet the criteria of the exam blueprint to challenge the test and make sure the questions are meaningful and appropriately challenging.
An integration professional who has mastered the broad skills encompassed by the IST is ready to specialize. We will build deeper, narrower advanced certifications on the IST prerequisite, starting with Networking. Work on updating the framework for the Networking Specialist has already begun; we are currently seeking broad participation in a Networking Job Analysis Survey to validate that content.
Stronger Certification, Stronger Industry
The transformed CEDIA certification program will literally set a standard for the industry for years to come. With certifications, employers have a blueprint for how to train technicians. When an employee attains certification, they're demonstrating mastery of concepts and commitment to professionalism and self-improvement. When a company hires a certified individual, they know they're getting someone with a verified, up-to-date set of knowledge and abilities. Employers, employees, and clients can all benefit from having a set of recognized professional credentials. CEDIA is committed to delivering certifications that add value across the industry and that integrators can truly be proud to own.               
---
David Whitney is Senior Director of Certification, CEDIA.
If you enjoyed this article and want to receive more valuable industry content like this, click here to sign up for our digital newsletters!