Retired U.S. Army Captain Juan Guerrero was severely wounded while serving in Iraq, and has now received a completely bespoke smart home to aid him and his family as a thanks for his service.
The Gary Sinise Foundation R.I.S.E program prides itself on working with local integrators and builders to provide fully customized smart homes for United States armed service veterans who were wounded in combat. For retired U.S. Army Captain Juan "J.J" Guerrero, this meant working with local Texas integration firm Epic Smart Homes, and builder G. Morris Homes to create the perfect home for his needs.
Captain Guerrero's long military career began in 1990 as part of the "Lava Dogs" based at Marine Corps Air Station Kaneohe Bay in Hawaii. From there he was deployed to Saudi Arabia. Nearly two decades later, on July 26, 2007, as a Captain in the U.S. Army, Guerrero had completed more than 350 combat missions when his vehicle was struck with fragments from an explosively formed penetrator (EFP), the single-most lethal weapon American forces faced in Iraq. Shrapnel penetrated the bottom of his door, passed through his rifle and went through his right calf. He suffered a broken tibia and fractured left ankle, and both legs were severely injured. In June 2014, Guerrero developed a rare form of skin cancer, and his left leg was amputated below the knee two years later. He is now a double amputee below the knees—but is cancer-free.
"Our involvement with the Gary Sinise Foundation is one of the most rewarding things we do," says Richard Pugnier, vice president of marketing at Nortek Control. "Warfighters like Captain Guerrero, who sacrifice so dearly for our freedom and safety, deserve every effort we can make to help restore their quality of life. We are also extremely proud of Dealers, like Epic Smart Homes, who partner with us on these unique projects and freely contribute their time, expertise and full commitment."
Integrators Work to Create Bespoke Control System for Army Veteran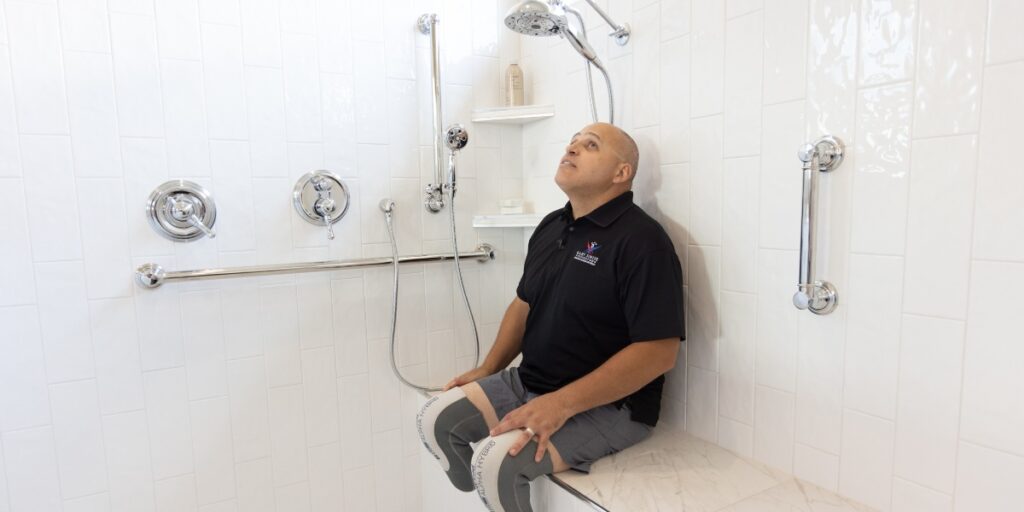 A great emphasis was placed on creating a smart home that would function perfectly for Guerrero, so Epic Smart Homes opted to use an Elan control system as the backbone of the family's new home. Thanks to the tireless work of the integration team, the family now enjoys fully automated, one-touch access to audio and video, multiple zones of lighting control, automated shades, HVAC and more.
The home also features a 2GIG security system, Panamax power conditioners, Lutron lighting and shades and a Leon Speakers soundbar—all controlled by the Elan mobile app which provides a universal GUI to all interfaces.
"Nortek Control invited us to help design and implement a comfortable, safe, enjoyable and – most importantly – specially adapted smart home experience for the Guerrero family," says Scott Ruzich, president/CEO of Epic Smart Homes. "It was a very rewarding experience, and I encourage anyone who has the chance to participate in the Gary Sinise Foundation program to support these brave servicemen, servicewomen and families. It is truly an honor to give back to these heroes."
Click here to see more photos of the newly built smart home!
If you enjoyed this article and want to receive more valuable industry content like this, click here to sign up for our digital newsletters!