Now that consumer electronics buying power has swung towards a new generation of buyers, it has become a new challenge for audio manufacturers to combine convenience and performance into an attractive, affordable package. While some companies have begun to forge a path toward wireless high-performance audio, Danish-American audio company Platin Audio's latest update to its WiSA-powered Monaco surround-sound system has hit the sweet spot.
Combining a competitive price, in-app customization, wireless connectivity, and Dolby Atmos into one package, Platin's Monaco 5.1.2 system (MSRP $1,499) is an excellent Goldilocks solution for a new, younger demographic wanting to dip its toes into the world of high-end audio without some of the high-end hassles.
Platin Monaco 5.1.2 System Features & Setup
After taking delivery of the Platin Monaco 5.1.2 system, both the unboxing and setup of the product were straightforward and relatively headache-free.
The system arrives in a large padded box that contains the SoundSend connector, a center speaker, a front-left and front-right speaker, two rear speakers, and a subwoofer. To cover the latest immersive audio demand, the front-left and front-right speakers are also equipped with one upfiring driver apiece that can enable Dolby Atmos audio capabilities.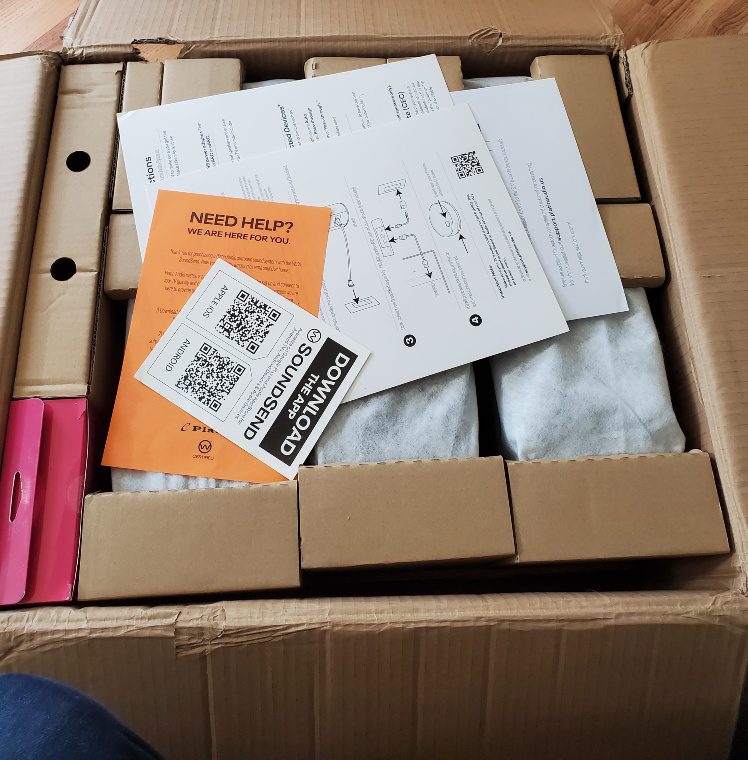 Once the speakers are unpacked and plugged into a wall outlet, all that is required to fully set up the system is to download the WiSA SoundSend app, which is available on iOS and Android devices. After the app is paired with the system, users can adjust a wide array of aspects including speaker trim levels, audio levels, EQ, and more. Users can also pair multiple SoundSend devices to one smartphone, making it easy to install more than one system in the same home.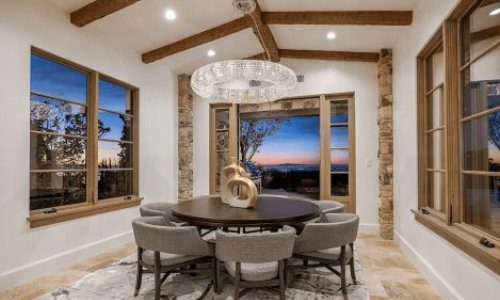 As a custom integrator, lighting is in demand. Effective communication, education and showcasing the value proposition of LED light fixtures in conjunction with integrative control systems are the keys to overcoming challenges and closing sales in this specialized market. Join us as we discuss the future of digital lighting and control with David Warfel from Light Can Help You and Patrick Laidlaw and Mark Moody from AiSPIRE.
Register Now! 
The only issue I encountered during setup was getting all of the speakers to recognize and pair with the SoundSend. I encountered similar issues with the original Monaco 5.1, but after 20 minutes of unplugging, re-plugging, and re-pairing the speakers to the SoundSend I was able to use the system for several months without any issues with speaker disconnections.
Thanks to the Monaco's use of WiSA to pair the speakers together, there's no need to hide long runs of wiring and power cables, which makes the system ideal for both larger and smaller living rooms/dens. However, each speaker is powered individually, so integrators will need to make sure the customer's room can accommodate six outlets.
Performance & Final Thoughts
After spending over 500 hours watching films and 200 hours listening to music on the Monaco 5.1.2 system, it's genuinely difficult to find a fault in the package Platin has created.
The system's inclusion of two Dolby Atmos upfiring drivers does a solid job of elevating the home theater experience. While it won't hit the same levels of immersion as a higher-end Atmos system, it does improve the movie-watching experience significantly.
For example, when watching 2013's "Gravity" via a 4K Blu-ray, it was mesmerizing to hear the alerts and sirens coming from Dr. Ryan Stone's spacesuit bounce around the entire soundscape. At one point as her visor is removed, the sound of the swooshing metal and glass moved from the floor up to the ceiling, using the system's two upfiring drivers to put the listener in the shoes of the main character in a novel way.
Dolby Atmos is also notable when watching streaming series like HBO's "His Dark Materials", which supports Dolby Atmos audio via its premium streaming tier. While watching, the benefits of Atmos became clear, as the soundstage felt much wider than it does when compared to the non-Atmos version. Key environmental audio details like the burning fuel of one character's steampunk hot air balloon or the soft dripping of icicles melting around a campfire add a level of realism to an otherwise fantasy setting.
Similarly, when listening to audio via Spotify, the Monaco 5.1.2 handles a wide variety of genres with clarity and quality. Particularly bombastic tracks from progressive metal bands like Moon Tooth's "Through Ash" sound massive, with the track's hypnotizing bassline coming through clearly via the system's included subwoofer.
The Monaco's music performance isn't limited to heavy genres, however, as it performed equally well with jazz classics like Elis Regina's "Aguas De Marco," highlighting the system's fairly bright highs while also accentuating its warm midrange via the track's muted trumpets and thumping double bass.
Of course, no product is perfect, and the Monaco 5.1.2 system does have a few small quirks that could annoy some integrators. For example, the speaker grilles are magnetic, which means they very easily come off when you move the speakers around. However, this does come with the advantage of making it much easier to dust and clean the speakers, so it's a bit of a give-and-take choice by Platin.
In addition, while the SoundSend app is functional, it does lack the premium feel and experience of other audio apps from companies like Apple or Sony. During my time testing the system, the SoundSend app encountered a critical error a few times, causing me to lose all of my preset EQs and speaker trim levels, which could cause headaches for installers and their customers.
The only physical issue I experienced with the system happened upon delivery of the speakers. When I unboxed the subwoofer, I found that one of the 4 legs underneath the subwoofer was not attached. There was no easy way to adhere it to the body of the subwoofer, so I opted to lean the system on top of that unattached leg for the entirety of my testing and noticed no ill-effects.
All told, in spite of some small issues, the Platin Monaco 5.1.2 system is truly a triumph. It deftly combines WiSA and Dolby Atmos technologies to create an impressive value for money. The system handles a wide range of content with aplomb, including films, television, and streaming music.
The system also stands out as a meaningful upgrade to Platin's original Monaco 5.1 system that I've had in my den for the last 18 months.
When directly compared to its predecessor, the updated Monaco boasts a significantly wider soundstage, more robust bass response, and a slightly brighter overall sound. In addition, the updated system's improved WiSA stability helps stifle connection headaches before they begin, which has been a major quality-of-life improvement versus the original version.
The Monaco 5.1.2 system is an ideal solution for Millennial and Gen Z clients who are looking to enter the world of high-end audio, as it does an excellent job of balancing performance, affordability and convenience.
CE Pro Verdict:
Pros:
WiSA wireless audio works nearly flawlessly.
The inclusion of two Dolby Atmos upfiring drivers helps add to the home cinema experience.
Easy to set up and customize.
Cons:
SoundSend app can be glitchy at times.
Speaker grilles are magnetic and not fully bonded to the speakers.
Subwoofer did not come fully intact in the review model but did not impact performance
MSRP is $1,499
If you enjoyed this article and want to receive more valuable industry content like this, click here to sign up for our digital newsletters!