Victrola, a manufacturer of record players, turntables, and music-related products for more than 115 years, announced the upcoming integration of its Victrola Stream turntables with Roon.
A music management and listening solution offering Airplay, Chromecast, and high-performance Roon Ready connectivity, Victrola states the addition of Roon makes the wireless vinyl listening experience more immersive. Along with the new integration, the company will be releasing a limited edition Victrola Stream Pearl Works with Sonos turntable in October, joining the Victrola Stream Onyx with a sleek, modern white colorway.
"When we launched the Stream [Works with Sonos] line of turntables at CEDIA last year, we asked the integrator community what else could be done to make this product even more effective supporting a fully immersive listening experience in the home. Integrating with Roon was an important factor for our partners. And as huge fans of what Roon does to enhance music experiences, we went to work on a solution immediately," says Scott Hagen, CEO of Victrola.
"Our Stream turntables were built with innovation at the forefront, including the ability to evolve with integrators' and listeners' demands, while keeping the user experience as simple and approachable as possible."
Victrola Stream Products to Offer Roon Update by End of Year
Starting in Q4 2023 via an over-the-air (OTA) firmware update Victrola Stream users with a Roon subscription will be able to connect to their Roon Core and stream vinyl to their entire Roon system. This partnership will allow consumers and custom installers to seamlessly integrate the Victrola Stream turntable line into any Roon entertainment setup for homeowners to enjoy.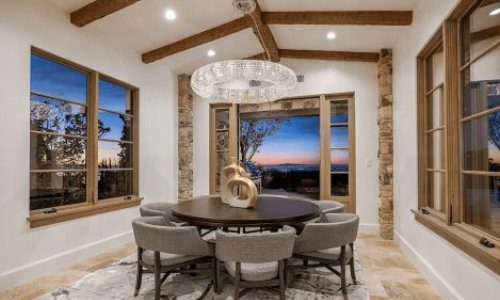 As a custom integrator, lighting is in demand. Effective communication, education and showcasing the value proposition of LED light fixtures in conjunction with integrative control systems are the keys to overcoming challenges and closing sales in this specialized market. Join us as we discuss the future of digital lighting and control with David Warfel from Light Can Help You and Patrick Laidlaw and Mark Moody from AiSPIRE.
Register Now! 
This integration of the Victrola Stream turntable will be the first implementation of a new addition to the Roon Ready program. Where existing "Roon Ready" devices are outputs for Roon, this new feature allows hardware devices and apps on a local network to act as Sources for Roon, like a local internet radio station. The turntable will route audio through the Roon playback and DSP engine and then along to any devices in a Roon system, with two-way transport, volume control, and more.
"We couldn't be happier to see Victrola as the first partner to implement this new capability. Their customers are the superfans for whom we designed Roon … the rich images, credits, bios, reviews, and surfable, searchable metadata of Roon will unite the analog and digital experience and lift any listening session" comments Rob Darling, director of strategy, hardware partners, at Roon Labs.
"When you add the connectivity options of Roon—Airplay, Chromecast, and Roon Ready playback—this integration will offer huge value to Victrola's vinyl listeners."
Along with Roon integration, Victrola also announced upcoming integration with UPnP network-enabled streaming devices, such as home theater A/V receivers, UPnP speakers, smart TVs, and more. Support for Roon and UPnP will bring with it additional features to improve the customer and audio experience, including a newly designed Victrola Stream app and support for 24-bit/48kHz lossless FLAC streaming for supported devices. The addition of UPnP and Roon makes the Victrola Stream turntable line compatible with a wide range of network streaming devices.
The Victrola Stream turntable line was launched in 2022 with Victrola Stream Carbon, followed by Victrola Stream Onyx in 2023. The Works with Sonos turntables allow integrators to wirelessly combine the analog source solutions with any Sonos sound system without having to add cabling, adapters, or other components. The Victrola Stream turntables are powered by StreamUnlimited's 'Stream1832' next-gen audio-focused module. By utilizing this technology, Victrola points out that it can continue to support the Victrola Stream turntable line to meet the needs of installers and consumers in the rapidly evolving wireless audio market.
If you enjoyed this article and want to receive more valuable industry content like this, click here to sign up for our digital newsletters!