Spin-Clean International, creators of the Spin-Clean Record Washer, has launched an education program specifically designed to inform young vinyl music enthusiasts about the importance of cleaning and maintaining their record collections. The announcement coincides with the first major upgrade to the company's record cleaning product.
The new Spin-Clean consumer program is based upon research conducted in 2022 by MusicWatch, a U.S. research and analytics company. Among the study's key findings were that an estimated 18 million consumers purchased vinyl records during 2021, which was a 27% increase over the previous year. Moreover, nearly 46% of these purchasers were between 18 and 34 years of age (the fastest growing vinyl music segment).
Spin-Clean points out that when asked why they haven't played or intend to play some of their vinyl records, over 43% of the poll's respondents said that, "they want to preserve or keep them in pristine condition for their collections."
"Our newest product upgrade is much more than a refresh", states Mark Mawhinney, president of Spin-Clean International.
"We've taken a closer look at this major shift in vinyl ownership and listened to our current customers as well, to ensure that this new Spin-Clean model remains the most popular record cleaning kit on the market."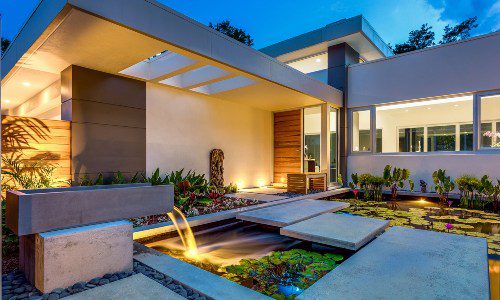 Landscape and architectural lighting create a magical and elegant ambiance for homeowners. The outdoor lighting industry has always been a phenomenal one and continues to grow in popularity. Now is the ideal time to learn more about this rapidly growing and highly profitable industry. Join our panel of esteemed lighting experts that will dive into why it's time for integrators to rethink their role in the outdoor lighting industry.
Register Now! 
Among the improvements that Spin-Clean has made to its vinyl records cleaning solution include:
Simple to install snap-in rollers for 7-, 10- and 12-inch records to help ensure smooth and consistent rotations during the cleaning process
A streamlined basin that features a new mold that makes it easier to clean vinyl records
A more precise brush alignment made possible by new wedge brush mounts
Greater overall stability, through new self-adhesive rubber feet that include foot cutouts
"Our new Spin-Clean model delivers a compelling combination of simplicity, reliability and affordability," comments Mawhinney.
"Now, more than ever, the Spin-Clean system will serve as an indispensable tool for every vinyl enthusiast, from baby boomers to Gen Z."
Vinyl Records Consumer Education Program Available Immediately
The Spin-Clean consumer outreach program will begin during the spring of 2023 and the educational effort will run through the end of the year. Spin-Clean emphasizes the program features a number of elements, including a comprehensive dealer training program; digital and print ads; pop-up banners on vinyl user forums and record collector sites, and social media that specifically targets young vinyl enthusiasts.
The program starts now with the availability of a new white paper titled, Vinyl Records and the Spin-Clean System. The vinyl records white paper provides an easy-to-understand explanation of the vinyl playback process, along with a detailed overview of the key aspects of the Spin-Clean system.
Additionally, the official introduction of the new Spin-Clean model will take place at AXPONA (Audio Expo North America), a consumer audiophile event held from April 14-16 at the Renaissance Schaumburg Hotel in Schaumburg, Ill. The new vinyl records cleaning device will be demonstrated in the Amped Room (#412).
The company adds that Mawhinney will be participate in a special Vinyl Record Care webinar, which will be held from 2-3p.m. EST on April 19. The workshop, sponsored by MusicWatch and hosted and moderated by vinyl expert Michael Fremer will feature executives from other vinyl record cleaning companies.
More news from CE Pro: Victrola Stream Onyx Offers Vinyl Playback Wirelessly to Sonos Systems
If you enjoyed this article and want to receive more valuable industry content like this, click here to sign up for our digital newsletters!