SVS announces the new 3000 Micro subwoofer with a potent set of innovations packed into a compact 10-inch cabinet, which will be on display at the company's CEDIA Expo 2021 booth from Sept. 1-3 in Indianapolis. Starting with the drive units, which are fully active dual opposing 8-inch SVS drivers that unleash low end with pinpoint control. By firing in opposite directions in unison, the mechanical energy transferred to the cabinet is effectively canceled out. This creates a sonically inert enclosure and solves the curse of micro subwoofers moving around a room.
The active dual drivers are connected in parallel to a single power amplifier. Both drivers receive the exact same amount of current ensuring precise, accurate bass, without distortion. An inverted surround allows for maximum excursion and is critical to moving massive amounts of air and generating sound pressure levels you can feel at the deepest frequencies from such a small enclosure.
Drivers are only potential, of course, and require an equally capable amplifier. SVS engineers applied groundbreaking innovations from the reference SVS 16-Ultra subwoofers to create the Sledge STA-800D2 amplifier with discrete MOSFET output that combines the high current output of MOSFET transistors with Class D efficiency. Boasting 800 watts RMS and 2,500+ watts peak power and low distortion, the unique design unleashes on-demand current to the active dual driver array, while maintaining pinpoint control.
Harnessing the massive power of the Sledge amplifier is a 50MHz Analog Devices Audio DSP with 56-bit filtering. The processing power maintains sound quality that's faithful to the source material through in-room tuning, optimized frequency response curves, powerful DSP controls and more.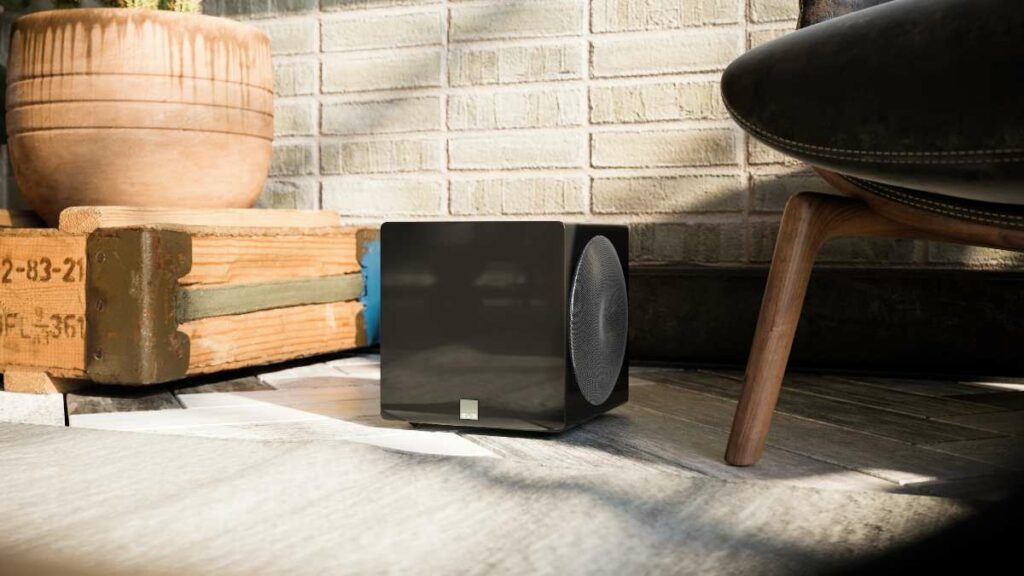 3000 Micro also features convenient control and custom presets via the SVS subwoofer DSP smartphone app for Apple, Android and Amazon devices. The SVS subwoofer app is the most convenient way to control volume, access multiple DSP functions and program custom presets for one-touch tuning optimized for music, movies, gaming, and more. Uses can also adjust crossover frequencies, a three-band parametric EQ, polarity, room gain and more, all from their favorite seat.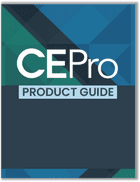 CE Pro's 2022 Product Guide showcases some of the latest and innovative solutions from manufacturers serving the custom electronics industry in a cross-section of categories.
Download the guide now!
The SVS subwoofer app allows naming of subwoofers in the case of duals, and custom presets for easy switching between listening modes. Users can also place in standby mode and reset to factory settings. Bluetooth connectivity allows full control, even when the subwoofer is out of sight and bi-directional feedback shows adjustments in real time on both the app and rear panel subwoofer interface.
The 3000 Micro cabinet features extra thick MDF side baffles and rigid internal bracing to support the active dual driver assembly and to ensure an acoustically inert environment. The highly reinforced internal design eliminates any chance of coloration or resonance from the cabinet, even when the deepest low frequencies are played at high volume. SVS opted against using a passive radiator dual driver design deployed in many micro subwoofers because of their reputation for bloated, one-note bass.
Gary Yacoubian, president, notes, "Home theater and HiFi lovers have been waiting for a lifestyle-friendly subwoofer that can fit anywhere and actually deliver a reference listening experience. I'm so proud of what our engineering team accomplished, a micro subwoofer worthy of the name SVS."
3000 Micro is priced at $799.99 and comes in Piano Gloss Black or Piano Gloss White finish.