High performance, low profile, space savings, integration friendliness … Meridian Audio might be better known for their floor-standing loudspeakers, but the company's new DSP750 architectural model checks off a lot of boxes custom integrators are seeking today. The standout speaker was in the spotlight at the company's booth and reference theater demo during the recent Integrated Systems Europe 2020 show in Amsterdam.
"We had a range of in-wall speakers and we got to a point where people were actually asking for even more performance. So what did was we created our DSP750, which is our reference in-wall speaker," says Hugo Fitzjohn, education manager for Meridian Audio.
Conveniently for new installations or retrofits, the DSP750 fits in the same backbox as Meridian's DSP640 in-wall model.
The DSP750 rocks to around 119dB and play down to 30Hz, and it's still 4 inches deep in the wall, Fitzjohn notes.
High Performance but Not Highly Obtrusive
Perhaps more importantly these days, the speakers can deliver high performance without being highly obtrusive in a room. While Meridian's vaunted active DSP loudspeakers have gained a reputation for their stylish aesthetics (you can even spot them in movies every now and then), there is still good reason for addressing architectural audio needs.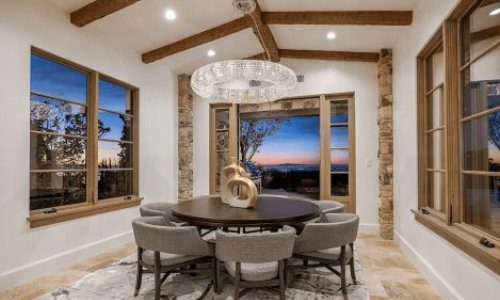 As a custom integrator, lighting is in demand. Effective communication, education and showcasing the value proposition of LED light fixtures in conjunction with integrative control systems are the keys to overcoming challenges and closing sales in this specialized market. Join us as we discuss the future of digital lighting and control with David Warfel from Light Can Help You and Patrick Laidlaw and Mark Moody from AiSPIRE.
Register Now! 
"Obviously we do a range of in-room speakers, we have our reference speakers and we can do them in custom colors … but you know what it's like with interior designers," Fitzjohn says.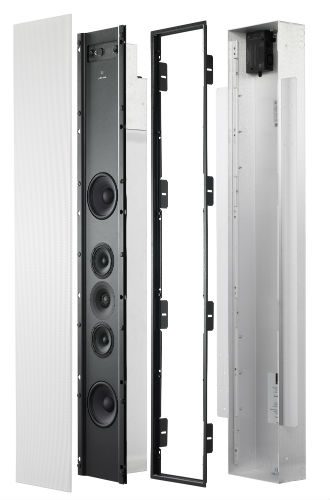 "Yes, we can do our speakers in different colors, but sometimes they don't want to see the speakers, so having a solution that's in-wall really does it for them."
Another benefit for Meridian's DSP750 in-wall models is that, like the company's in-room models, because they are digital active loudspeakers the amplification is accounted for inside the speaker itself. That's one less component to worry about cluttering up a room or equipment closet.
"As more and more projects – and this is the thing that melts my mind – even in America more and more projects are becoming more space constrained, instead of having a massive stack of amplifiers in a rack somewhere which generates loads of heat to deal with, now it's in the speaker," Fitzjohn remarks.
"So you get huge amounts of performance out of them, but a small footprint."
For sources, the DSP750s can tap into Meridian streamers that work with Roon, Spotify, Tidal, Bluetooth and more.
Put a Pair of DSP750s Flanking the Display
While Fitzjohn ticked off today's popular ways to listen to music through the new speakers, he added that the performance level can also help dealers reconsider a customer's TV audio. A 5.1-channel system might be desired, but for the same cost and taking up less space a pair of reference active in-wall speakers combined with a digital preamp can fit the bill rather nicely.
"It's slightly disruptive. I've been talking to a lot of people about doing these with TVs," he says. "So instead of having an AVR [AV receiver] and putting in a 5.1 system, actually taking that same budget and having two really good quality speakers is probably going to give you a better experience.
"And also with every integrator I speak to, it's like what is that one thing they're struggling with? It's labor and time – so you put two really good quality speakers in and you're going to spend less time, less labor, you've got less stuff to go wrong."
What about just a soundbar solution in that case? Fitzjohn agrees that for TV and movie viewing soundbars can deliver dialogue very well with clear intelligibility, but for music listening or playing during parties they fall short of his proposed two-channel in-wall alternative.
"Because they can do music really well, they can do speech really well, so they're great for every part," he says.
In terms of their internal makeup, the DSP750 contains what Meridian describes as a custom tweeter with Beryllium dome and diffraction expansion, five pairs of Class-D amplifiers bridged to provide more than 100 watts into 8 ohms, and five new drive units handling the company's Class-M DSP engine.
Theater Demo Cranks Up the New In-Walls
In its ISE booth, Meridian also featured electronics such as its 210 Streamer and 210 Zone Controller, plus 258 Eight Channel Power Amplifier and 251 Powered Zone Controller. The range of solutions give dealers options for everything from two-channel setups to home theater to multiroom audio.
"The thing that we've always been hellbent on is if you can reproduce audio really well, then it doesn't matter what the source is," Fitzjohn says. "We're not focused on making ceiling speakers, we're not focused on making speakers for stereo – we're focused on making the best speakers that we can, which means that whatever you play through it is going to sound really good."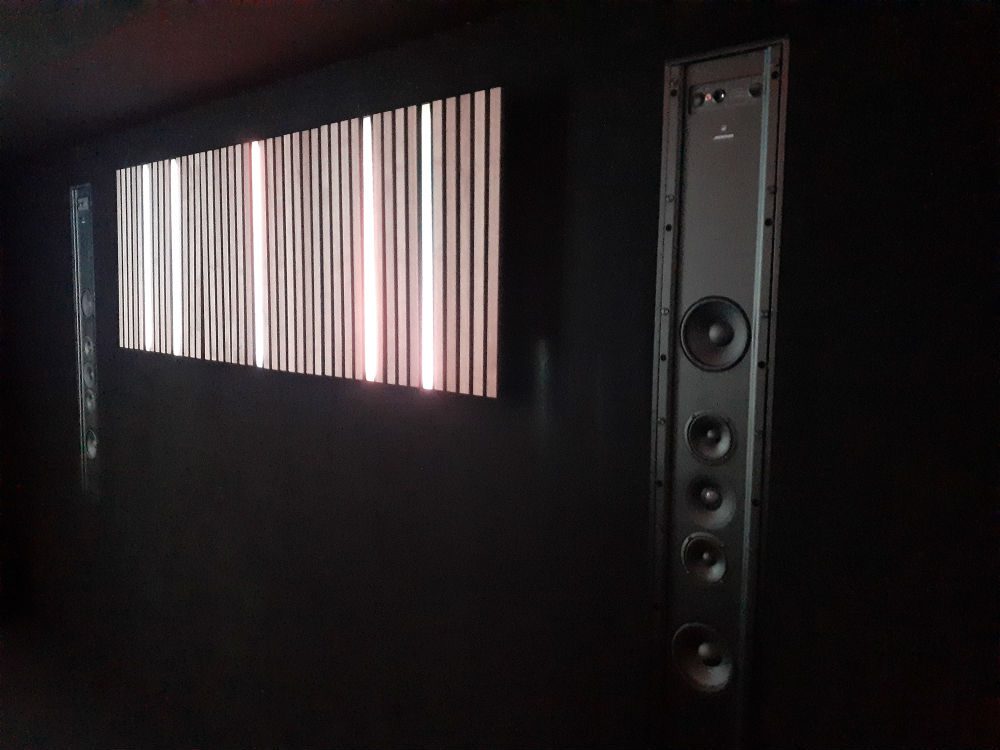 Of course, nowhere was that more evident than in their ISE showcase room that happened to go well beyond a two-channel installation for video. In this case, Meridian showcased the power of the DSP750s in a 9.4-channel home theater demo teamed with a Bragi Cinemascope projector from Barco Residential and a Display Technologies screen.
The room featured nine DSP750s in total – three as LCRs, four on the side and two in the rear – plus four DSW.2 subwoofers with 12-inch long-throw woofers. The subs delivered the LFE while the full-range DSP750s did the heavy lifting on selections that included Angry Birds 2, Gemini Man and the Live Aid performance of Queen's "Radio Ga Ga" from Bohemian Rhapsody. Suffice it to say, the latter demo made you feel like the ISE demo room had been placed right in front of the Wembley Stadium stage.
If you enjoyed this article and want to receive more valuable industry content like this, click here to sign up for our digital newsletters!