In news that should ring beautifully in any audiophile's ear, Spatial is making it far more accessible for integrators to tap into the power of soundscapes. Backed by Spatial's years of expertise in creating immersive audio and plenty of user feedback, alongside additional research with partner Sonance, the Spatial Space Kit will allow integrators to deploy Spatial's experiential sound capabilities right out of the box.
The kit comes complete with Spatial's software, the requisite licensing, a library of pre-made soundscapes, as well as custom-built speaker towers from James Loudspeaker to distribute the audio. Each tower, packaged as a group of four, stands eight tall with three addressable speakers capable of delivering 3D audio from low, medium and high ranges, and is scalable depending upon the size of the installation. The kit also ships with accompanying cabling and amplifiers while also having options to include wall and ceiling mounts.
This, the company notes, will help drastically reduce installation time, complexity and cost, giving integrators new options when developing solutions centered around experiential, human-focused audio.
"Taking the learning from years of custom immersive experience design scaling from a few speakers in small environments to hundreds in combined indoor and outdoor spaces, we've packed everything necessary for commercial customers to rapidly deploy immersive soundscapes in their stores, offices, hospitals and more," said Calin Pacurariu, Co-Founder & CEO of Spatial.
"Spatial Space Kit takes the best elements and allows commercial customers to immediately deploy immersive soundscapes with proven impact for their employees, front line workers, first responders and guests."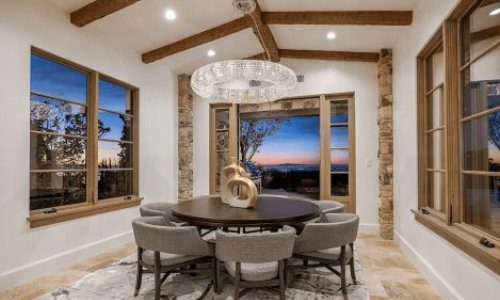 As a custom integrator, lighting is in demand. Effective communication, education and showcasing the value proposition of LED light fixtures in conjunction with integrative control systems are the keys to overcoming challenges and closing sales in this specialized market. Join us as we discuss the future of digital lighting and control with David Warfel from Light Can Help You and Patrick Laidlaw and Mark Moody from AiSPIRE.
Register Now! 
Spatial Space Kit Offers 3 Collections for Human-Focused Audio Deployments
Within minutes of setup, users can tap into a set of targeted soundscapes, according to Spatial. Users have access to a wide library of optimized experiences based on spatial dimensions and needs, adding greater ease of access to creating memorable experiences for commercial, resimercial and luxury clients. These initial soundscapes, Spatial states, have also been pre-configured for customer-intended use, allowing for flexible updates as needs evolve.
Among the hundreds of soundscape variations, targeted scenes include:
A retail collection of inspirational options for bespoke brand experiences.
An office collection of biophilic, energy and focus-driven soundscapes for employees scattered across a variety of traditional and new work environments.
A healthcare collection of proven audio experiences meant to improve staff and patient wellness.
The Spatial Space Kit can also be used to create entirely unique audio experiences for brands, akin to much larger scale installations.
The goal, said Sid Bhargava, Product Lead at Spatial, was to develop a solution for immersive audio where the biggest consideration for the professional would be, "What color do you want it in?" This, in part, came from sizeable work effort from Sonance's James Loudspeaker team, who contributed its hardware to a variety of Spatial deployments during the research process in order to optimize many of the pre-built soundscapes, while also identifying core complexities an out-of-the-box solution would need to address.
"Providing a full range and balanced immersive soundfield in three dimensions required a fundamentally different approach than traditional speaker design," said Todd Ryan, Chief Speaker Designer at Sonance.
"We were able to take the custom design craft expertise from our James Loudspeaker team and meet the unique requirements for Spatial."
"Versus traditional audio audio from stereo to surround sound, truly immersive audio design brings a pattern of challenges that customers face including rapidly scaling effective early deployments to multiple locations in small to medium sized spaces," said Bhargava.
"We were thrilled to work with Sonance to design and develop a distillation of these learnings into a balanced package. Spatial Space Kit is the fruit of that effort."
Spatial Space Kit can be reserved today with a target ship date in early 2023. Full kit details, creative and hardware partners will be available at that time. For more information and early allocation via reservation, please visit www.spatialinc.com/spatialspacekit.
If you enjoyed this article and want to receive more valuable industry content like this, click here to sign up for our digital newsletters!