The microchip shortage and supply chain woes put the brakes on Sonos (Nasdaq: SONO) revenue trajectory but the company still managed to increase sales by 3% in its fiscal year 2022 first quarter to $664.5 million. Sonos has historically been achieving 20% growth rates, so the 3% figure is well below its norm, but it still puts the company on track to achieve its 17th year of consecutive growth.
"We are pleased to have modestly exceeded our own expectations," said CEO Patrick Spence in a call to investors. ""Importantly, we believe that we would have sold much more but for chip shortages that constrained our supply, as demand was, and continues to be, strong. Our operations team has developed considerable resiliency and we are well-positioned to deliver on our fiscal 2022 outlook, so we have increased the midpoint of our guidance to reflect this."
According to CFO Brittany Bagley, Sonos revenues were constrained by the supply chain situation.
"Demand remained strong during the quarter, but we continued to be supply constrained on most of our products. These constraints were the main reason we didn't run our typical holiday promotion, and they also impacted our results, especially in our core Sonos' speakers product category. Clearly, our revenue growth during the quarter would have been higher, if not for supply constraints," she told investors.
Bagley says the company still has a "significant backlog and low channel inventory" but the 3% growth number was better than expected during quarter due to Sonos' strong logistics, which included using air freight instead of having product continually tied up in shipping ports.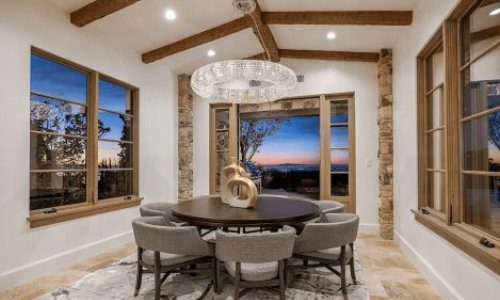 As a custom integrator, lighting is in demand. Effective communication, education and showcasing the value proposition of LED light fixtures in conjunction with integrative control systems are the keys to overcoming challenges and closing sales in this specialized market. Join us as we discuss the future of digital lighting and control with David Warfel from Light Can Help You and Patrick Laidlaw and Mark Moody from AiSPIRE.
Register Now! 
Due to its strong quarterly performance, Sonos raised the low end of its fiscal 2022 revenue guidance range and adjusted EBITDA outlook, which it is now expecting to deliver 15% revenue growth at the midpoint and adjusted EBITDA margins in the range of 14.9% to 16.2% this year.
ITC Ban on Google Products Expected in March
Speaking to investors, Spence noted that Sonos' gear is now in 12.6 million U.S. households with the company adding 3.5 million new households over the past two years. He noted that the trend for increased in-home entertainment will continue, driving sales of both audio and video equipment. Spence calls the current climate "The Golden Age of Audio; Hollywood At-Home." The company also noted it plans to release two new products every year.
Also on the investor call, Sonos chief legal officer Eddie Lazarus noted that the company expects the International Trade Commission ban on the import of Google products that were found to infringe on Sonos patents to begin on March 8.
"So, we were certainly pleased to see that the ITC affirmed the administrative law judge's ruling that Google infringed all five of the patents that we had an issue in the case and issued a limited importation ban that we expect to go into effect on March 8. So, we're certainly looking forward to that moment. And we do have a case quite active in Northern California against Google based on a second generation of Sonos' innovations that is moving forward at this time," says Lazarus.
Sonos Q1 2022 Fiscal Recap
Sonos delivered record Q1 revenue of $664.5 million due to strong demand and the company's flywheel of new household generation and existing customer repurchase.
Sonos' gross margin increased 140 basis points to 47.8% driven by its reduction in holiday promotional activity and product mix.
Sonos achieved a strong adjusted EBITDA of $163 million and adjusted EBITDA margin of 24.6% even as the company continued to make opex investments in support of long-term growth.
Sonos remains ahead of schedule to achieve its 2024 targets. The company expects approximately $2.5 billion in revenue, up from the $2.25 billion communicated at its investor event last March, and adjusted EBITDA margins in the range of 15% to 18% by the end of fiscal 2024.
Sonos continues to see significant runway for expansion, with current sales accounting for less than 10% of the total spend in the $18 billion premium home audio market, and less than 2% of the broader $89 billion global audio market that the company expects to expand into over the long-term.
If you enjoyed this article and want to receive more valuable industry content like this, click here to sign up for our digital newsletters!