SnapAV and KEF have announced a national distribution partnership.
This partnership provides dealers with one of the consumer audio market's more unique product lines, and pairs it with the support and logistics of SnapAV. KEF products will be available at SnapAV distribution locations on October 22nd and via the SnapAV website later in Q4. 
"When creating truly custom audio solutions, having options is paramount. To do this, dealers need the best brands to provide an impactful user experience," says Mike Jordan, vice president of audio for SnapAV.
"With the addition of KEF, we're giving dealers an unmatched experience by providing a one-stop-shop for every audio need as we become the place where pros buy audio."
David Kroll, vice president of KEF America, points out the new partnership provides integrators increased access to his company's diverse line of products to help them grow their revenues.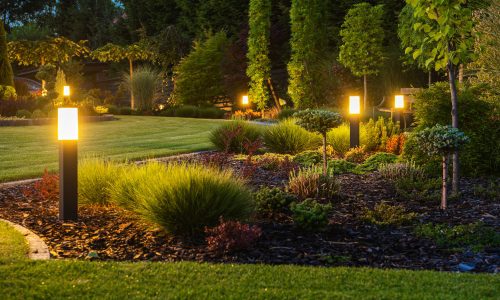 We are thrilled to present a lecture topic that delves into the connection between light and our surroundings, exploring how landscape lighting can transform a space from ordinary to extraordinary. Our keynote speaker, Janet Lennox Moyer, will share her extensive knowledge on the complexities of landscape lighting in design, commissioning, and maintenance and provide participants with the tools to identify good versus bad practices and techniques. Join us for an enlightening session that will unlock the secrets to success in landscape lighting design with one of the industry's most respected experts, Janet Lennox Moyer.
Register Now! 
"The most successful dealers understand that top-down-selling is the best way to grow revenue while exceeding their client's expectations, which in turn generates referral and repeat business," says Kroll.
"Knowing that KEF's award-winning products will be backed by SnapAV's unwavering commitment to excellence of service and support means that dealers will have the confidence to sell higher-end goods into their clients' projects," he adds.
SnapAV and KEF Alliance Benefits Both Companies
KEF is a respected product line through unique technologies that include its patented technology, Uni-Q driver array, which is now in its 16th generation. KEF explains that its Uni-Q driver array disperses sound widely and evenly over a large area. According to the company, the result is that its speakers can fill a room with sound with just a single pair of speakers.
"This partnership accelerates our vision by aligning KEF's superior product line with SnapAV's dedication to dealer success, driven by award-winning service, support, and logistics. Dealers will certainly gain an advantage from having the high-performance sound of KEF with the stellar service of SnapAV, two of the best in the industry," adds Kroll.
Looking ahead, Jordan anticipates the partnership to aid both companies long-term growth plans.
"We're excited that KEF and SnapAV will be working together toward dealer success. To be a market leader, you need to align with the industry's best and push even further as the custom install space continues to grow. With KEF, we've done just that," states Jordan.
If you enjoyed this article and want to receive more valuable industry content like this, click here to sign up for our digital newsletters!