While some integration companies might be struggling to get back on their feet economically after the devasting coronavirus COVID-19 pandemic lockdowns, Simply Automated in Pittsburgh is tracking at 50% growth over 2019. How?
The eight-year-old company, led by president Tom Pieracki, has nimbly adapted to changing market needs to build a diverse revenue base that goes well beyond just AV and control, but also includes income from lighting fixtures, outdoor installations, and recurring revenue from service plans.
While its revenue base might be broadening, Simply Automated is narrowing its supplier base to focus on fewer manufacturers. That tactic enables the company to streamline multiple aspects of the business, from carrying less inventory to leveraging buying power to improving tech support.
Indeed, the company recently completed a large 5,000-square-foot smart home project for Pittsburgh Penguins superstar defenseman Kris Letang using SnapAV as the single source for nearly every piece of equipment.
Communication and Organization are Vital
Pieracki likes to say he got into the custom installation business "by accident."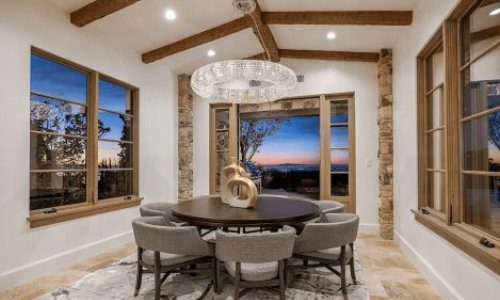 As a custom integrator, lighting is in demand. Effective communication, education and showcasing the value proposition of LED light fixtures in conjunction with integrative control systems are the keys to overcoming challenges and closing sales in this specialized market. Join us as we discuss the future of digital lighting and control with David Warfel from Light Can Help You and Patrick Laidlaw and Mark Moody from AiSPIRE.
Register Now! 
"I was between jobs when I came across an opportunity to work as a sub for a cable TV contractor," he recalls. "That led to work with security systems, networks and eventually structured wiring and audio distribution in new production homes. I started to work with Control4 product in 2005, which led to large-scale integration projects, high-end audio/video, etc."
Today, Simply Automated's core business is home automation, which includes essentially all of the subsystems in an integrated home.
"We're primarily a Control4 house. The majority of our projects almost always include a robust network solution, centralized audio/video distribution, lighting control, motorized window treatments, outdoor spaces, security and home theater," he notes.
Simply Automated's primary focus is high-end custom retrofit and new construction with 90% of its business coming from residential work. Its projects are a mix of both large and small, with the company typically engaged in a few large whole-house projects between $250,000 and $500,000 overtime, while filling the daily schedule with midsized jobs, service and maintenance work.
Pieracki believes communication and organization — both with his internal team as well as with other trades, suppliers and the homeowner — are the keys to operating efficiently while juggling multiple installations, upgrades and service all at once.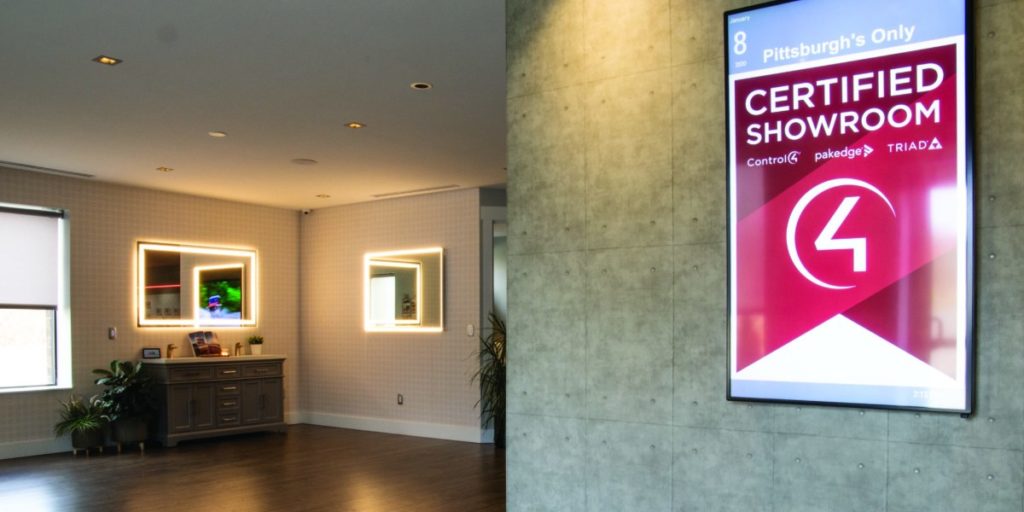 "It's not uncommon for large projects to take years to complete. The scope always has a way of changing, so staying in the loop with all parties is critical. It's easy to get excited about landing a large job; it's even easier to lose a lot of money throughout the process," he says.
The company developed its own proprietary software a few years ago to allow the team to track sales, inventory and productivity. Moreover, Simply Automated has highly honed sales and rack-building processes.
"Prior to a proposal being submitted for consideration, there are always multiple set of eyes that review it. We try to catch any potential design mistakes," notes Pieracki.
"Prior to the installation, the majority of equipment goes through initial setup in our office. We set up the network, update all equipment to newest firmware and deal with any potential issues. This allows us to be more efficient in the field. I would much rather solve a problem in the office prior to deployment than at a client's house at 7 p.m."
Likewise, thorough communication helps resolve any potential miscues.
"Make sure expectations are set on paper," advises Pieracki. "The biggest problems can come from verbal change orders/agreements. We keep our clients in the loop with progress throughout the process. Expectations post-completion are always discussed during one of the initial meetings prior to signing a contract. We always discuss service and after-support and introduce our Smart Care plans. We want our clients to know that we will be there when they need us most."
Luma Lighting Sister Company Formed
For Simply Automated, lighting fixture sales and design, both indoor and landscape, has become a very hot category of equipment. So much so that in 2018 Pieracki launched a sister company called Luma Lighting to build relationships and sell product to and through designers, architects, contractors and electricians. The company partnered with WAC Lighting as a distributor.
"Luma gave us the ability to be more involved from an overall design and specification standpoint when it came to lighting control projects," says Pieracki. "We've also positioned ourselves to be a resource for fellow integrators looking to grow into the lighting channel. We can help with specification, lighting design and sales of lighting fixtures and landscape lighting on their projects. We want to see more integrators get into lighting. This will be a huge category for us all! Every integrator should be getting involved in this category."
The creation of Luma Lighting forced Simply Automated to move its office and showroom location from a retail area to a commercial business park. The move gave the company much-needed additional space and parking. The team spent 10 months and $250,000 renovating the 5,500-square-foot space, which includes a 3,000-square-foot showroom and office area upfront.
"The space was designed with both Simply Automated and Luma Lighting in mind," says Pieracki. "There is an emphasis on lifestyle throughout the facility, particularly towards lighting and lighting control, motorized window treatments, lighted smart mirrors, etc."
The showroom also includes a multi-purpose media room featuring a 149-inch Stewart Filmscreen screen and Digital Projection projector, as well as a 2-channel area featuring loudspeaker selections from Bowers & Wilkins and Revel.
"We are also the region's only Control4 certified showroom," notes Pieracki.
In the showroom, a typical demo takes about two hours. Most of the visitors are appointments, but walk-in clients are welcome.
"We spend a good amount of time going through all of the different features and technology. We typically start with motorized window treatments, lighted and smart mirrors, then move into lighting and integration. We finish off with a 2-channel stereo, and a projection and Dolby Atmos demo," says Pieracki.
Commitment to Staff, Marketing
During the pandemic, it would be easy for a company to take its foot off the gas or lose focus, but not Simply Automated.
"We are constantly refining our procedures and trying to be more efficient. We have sales, engineering, install and service teams. Everyone interacts with everyone. Communication is key," adds Pieracki.
The company also makes it a point to keep its website fresh. Historically, Simply Automated has revamped its online presence every two to three years. In February 2020, the company launched its newest website using the One Firefly Mercury Pro platform. One Firefly is also assisting Simply Automated with SEO and SMO.
Lastly, Pieracki give credit to his staff for the company's strong performance during the pandemic.
"We have a great group of techs, sales and management staff. Everyone tends to always take that extra step, whether it's doing something extra for a client or helping a co-worker," he says. "Our people make us strong. We're always hiring, even during slower times. Recently we've had good luck hiring techs from out of state in larger markets than we have in our own backyard. I'm really excited about our current team … everyone is solid."
If you enjoyed this article and want to receive more valuable industry content like this, click here to sign up for our digital newsletters!