Lots of anecdotal evidence gathered over the past several years suggests the consumer audio market is experiencing a renaissance.
Validating all of this mounting word-of-mouth evidence is a recently released study from Futuresource that finds consumer audio sales are growing thanks to interest in a new generation hardware solutions.
Futuresource states product categories such as headphones, wireless speakers, smart speakers, immersive audio solutions and soundbars are fueling increased spending by consumers.
The research company says the current value of the global consumer audio market was about $47.5 billion in 2018, and that number rose to $50.8 billion in 2019.
Headphones Remain Strong Performers
Arguably the most popular consumer audio product over the past 20 years has been headphones. Futuresource says the headphone category has recently undergone a resurgence, trending from an aftermarket retail value of $22.7 in 2018 to what is expected to be a 37% increase in 2019.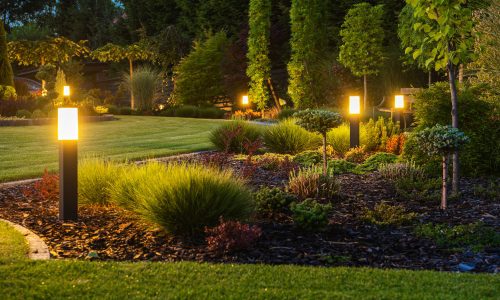 We are thrilled to present a lecture topic that delves into the connection between light and our surroundings, exploring how landscape lighting can transform a space from ordinary to extraordinary. Our keynote speaker, Janet Lennox Moyer, will share her extensive knowledge on the complexities of landscape lighting in design, commissioning, and maintenance and provide participants with the tools to identify good versus bad practices and techniques. Join us for an enlightening session that will unlock the secrets to success in landscape lighting design with one of the industry's most respected experts, Janet Lennox Moyer.
Register Now! 
Citing its research, Futuresource points out that consumers are willing to spend 32% more on headphones year-on-year in October 2019 to push their spending threshold up to $74.
In-ear headphones are performing well within the market through the popularity of products like Apple's AirPods. Futuresource says that as a result, a new sub-category of "true wireless headphones" will grow by 25% CAGR (compound annual growth rate) from 2019 through 2023. True wireless headphones helped the total in-ear segment account for more than two-thirds of all aftermarket headphone shipments.
As part of the "Futuresource Audio Tech Lifestyles" study, the research company also notes that 69% of those polled said they wear more than two pairs of headphones. Wireless headphones are used for listening on the move; for use with cell phones, sports and using voice assistant products.
Conversely, more traditional over-the-ear and higher-end headphones are used solely for the purpose of audio playback.
Looking at some of the growth opportunities ahead for headphones, Futuresource speculates that headphone technologies could cross into the hearing aid market to help those who suffer from hearing difficulties.
Home Audio Surges in 2019
Analyzing the home audio market, Futuresource states this category experienced a year-on-year increase of 21% when comparing the first three quarters of 2018 to 2019.
Wireless speakers were a big part of the home audio market's growth, with other products such as soundbars also performing at a high level.
The one category that is not growing is Hi-Fi products, which are down 9%.
Futuresource asserts that most of the demand for wireless speakers is due to the increasing popularity of smart speakers. Futuresource estimates the global demand for smart speakers will grow at 13% CAGR from 2019 to 2023 with the U.S., China and the U.K. leading the consumption of these products.
Another component of the company's "Audio Tech Lifestyles" study finds that 70% of those polled use their smart speakers to listen to music, with 52% of participants saying they couldn't live without the ability to play music from their smart speakers.
The Dolby Atmos Difference
Home theater is also cited by Futuresource as a home audio category that is growing.
Pointing out the momentum of immersive audio and object-based surround sound formats such as Dolby Atmos and DTS:X, Futuresource says immersive audio technologies are now available in a number of products.
Additionally, products that range from AV receivers and processors, to laptops, smart devices and TVs are increasingly incorporating immersive audio technologies.
Verifying the popularity of immersive audio as a listening option within multichannel audio surround sound environments, Futuresource adds that sales of soundbars that include Dolby Atmos increased 147% over the first nine months of 2019. Soundbars that did not include Dolby Atmos sales increased at a more moderate rate of 7%.
If you enjoyed this article and want to receive more valuable industry content like this, click here to sign up for our digital newsletters!