Since its beginnings in early 2020, L-Acoustics Creations, a division of L-Acoustics, has hosted dozens of immersive listening events in its London and Los Angeles immersive sound spaces. These sessions provide small groups of music industry professionals or fans with an opportunity to hear their favorite artists' music exactly as it was intended through a state-of-the-art 18.1.12 audio system.
Recently, in August 2022, L-Acoustics Creations, partnering with Pitchblack Playback, hosted listening sessions in London and L.A. for Porcupine Tree's new album, CLOSURE / CONTINUATION.
Porcupine Tree founder Steven Wilson learned about the L-Acoustics listening spaces after experiencing the London, Highgate location for himself, and after that experience, L-Acoustics notes that Wilson was eager to support an immersive listening event for the new CLOSURE / CONTINUATION album.
"It's an album very much designed to be listened to as a musical continuum, from beginning to end," says Wilson.
Referring to the L-Acoustics and Pitchblack Playback listening events, Wilson comments, "this is an incredible way to hear a record, the same way I grew up listening to records. Totally focused, no distractions, in the dark, just allowing myself to be taken on a musical journey."
Porcupine Tree's Steven Wilson Embraces L-Acoustics Creations
In addition to Wilson's involvement in Porcupine Tree and his solo work, Wilson is an extremely prolific mix engineer having received six Grammy Award nominations. Recently, he completed Dolby Atmos mixes for Tears for Fears, Def Leppard, Grateful Dead, The Who, and King Crimson, whose debut In the Court of the Crimson King will be featured in a future 18.1.12 listening event. This is in addition to the canon of work he has already mixed in 5.1 surround for Tangerine Dream, Yes, XTC, Roxy Music, Ultravox, and many others. 
Getting acquainted with the L-Acoustics Creations facility in London Wilson visited the company in July 2022 and he walked away from his visit highly impressed with what the French audio company is doing in the residential market.
"When I finally came in, I was blown away with the space — it's an incredible room," comments Wilson.
"I took along a bunch of my mixes I'd done of my own work, as well as heritage and classic artists. The suggestion was made to stage a couple of playback events for fans to listen to the Porcupine Tree album in Atmos and I loved that idea."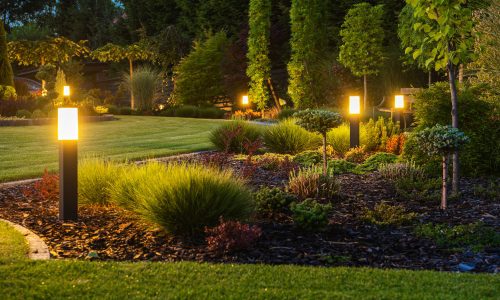 We are thrilled to present a lecture topic that delves into the connection between light and our surroundings, exploring how landscape lighting can transform a space from ordinary to extraordinary. Our keynote speaker, Janet Lennox Moyer, will share her extensive knowledge on the complexities of landscape lighting in design, commissioning, and maintenance and provide participants with the tools to identify good versus bad practices and techniques. Join us for an enlightening session that will unlock the secrets to success in landscape lighting design with one of the industry's most respected experts, Janet Lennox Moyer.
Register Now! 
Elaborating on his listening experiences using the L-Acoustics Creations immersive audio system, Wilson says the system allows listeners to hear the music in new ways.
"What I appreciated most about the London and LA events is that fans got to hear the music in fully discrete Atmos, and without any distractions, something that most of them would never experience otherwise" notes Wilson.
"When I was a teenager, long before the era of cell phones and social media, I would put a record on and completely immerse myself in the music. I think that has become a bit of a lost art. I love the idea of getting people into a space like the L-Acoustics rooms, turning the lights out, and having them engage completely with the music for the duration of an album. That's old school, and it doesn't happen enough anymore."
Taking advantage of the opportunity to work with the L-Acoustics staff Wilson provided L-Acoustics application design engineer Christopher McDonnell with master audio files for the CLOSURE / CONTINUATION album. McDonnell subsequently rendered those files into the company's L-ISA Studio software platform to expand the mix to the ultra-high resolution 18.1.12 systems in the Highgate and L.A. facilities.
"Once I loaded the files into L-ISA Studio, I started playing with the parameters so I could introduce a bit of the width algorithm that L-ISA Studio uses," explains McDonnell.
"This is so we can distribute energy to adjacent speakers and fill in any gaps, while still remaining true to Steven's mix decisions."
One of the things that Wilson noted about the listening spaces the audio company has created in London and L.A. for its L-Acoustics Creations systems are rooms that underscore the term immersive audio.
More news from L-Acoustics: L-Acoustics Announces Soka In- and On-Wall Loudspeaker
"A bigger space creates more of a sense of discretion in the mix," says Wilson.
"So if you have something positioned only in the center speaker in my studio, which is quite small, it doesn't sound as lonely as it does when suddenly I am hearing it in this big space. A lot of what Chris was doing was bleeding and widening some of the audio out, creating more of an array kind of an effect with the speakers. It made things glue together a little better."
L-Acoustics points out that Wilson considers the recent events in London and Los Angeles a success and that he intends to continue working with the company.
"Now I can't imagine releasing a new Atmos mix — whether it is one of mine or a classic album I've remixed — without doing these events," he says. "We are already talking about doing an event in January for King Crimson's debut album, as well as my forthcoming solo album. I've asked them for as many listening slots as they've got."
If you enjoyed this article and want to receive more valuable industry content like this, click here to sign up for our digital newsletters!