Polk Audio has announced a new product in its soundbar lineup called the MagniFi Mini AX. Ultra-compact, the company says the MagniFi Mini AX provides music and movie enthusiasts with immersive audio playback thanks to built-in Dolby Atmos and DTS:X, all of which are optimized through Polk's SDA technology.
The MagniFi Mini AX is designed to connect to any TV and comes equipped with a wireless subwoofer to deliver rich, deep bass. The wireless down-firing subwoofer that comes as part of the MagniFi system connects to the soundbar automatically and can be placed anywhere up to 30-feet away.
The MagniFi Mini AX soundbar leverages 50 years of Polk loudspeaker engineering to deliver audio quality from a sleek 14.5-inches wide design. Equipped with an advanced 5-speaker array and down-firing subwoofer, Polk says the compact soundbar system provides solid bass, detailed highs, and an expansive 3D soundstage rivaling much larger soundbars.
"With MagniFi Mini AX we set out to create the world's best-sounding, ultra-compact Dolby Atmos soundbar" says Frank Sterns, President of Polk Audio. "By integrating the immersive surround capabilities of Dolby Atmos and DTS:X and then optimizing it with Polk's patented SDA technology, we've created a product that's not only as enveloping as a soundbar three times its size, but with a level of sound stage accuracy that's unmatched in its class."
Delivering Quality Soundbar Audio via Dolby Atmos, DTS:X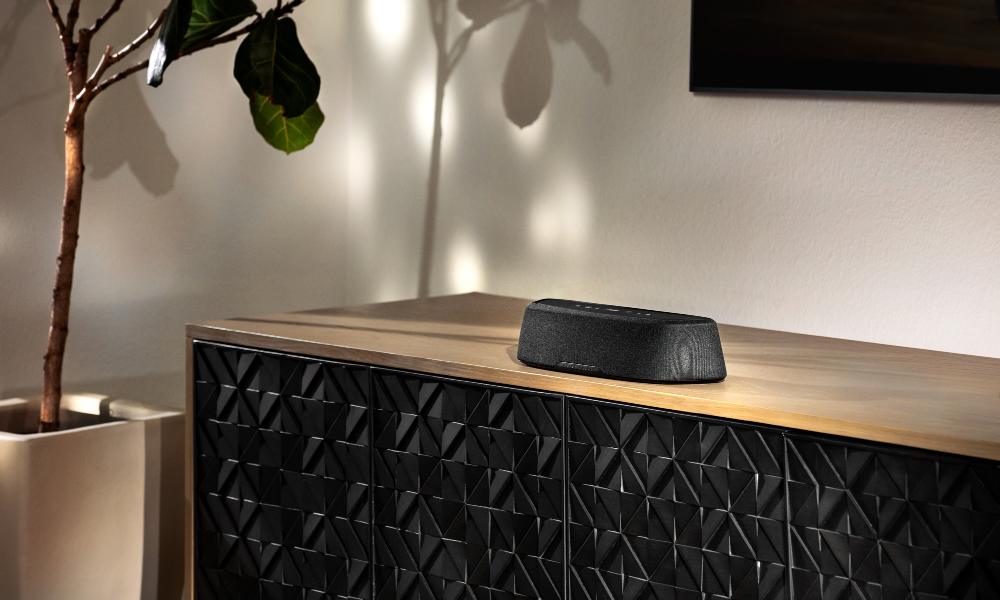 The MagniFi Mini AX utilizes certified Dolby Atmos and DTS:X surround sound to create a lifelike, cinematic listening experience for any room. According to Polk, the company's engineers further enhanced the surround experience by integrating its patented fourth generation SDA technology to make an even wider, more accurate sound stage than provided by Dolby Atmos or DTS:X alone. In addition, Polk engineers have included 3D Audio Mode which upmixes the audio to 360-degree virtual surround sound including virtual height channels.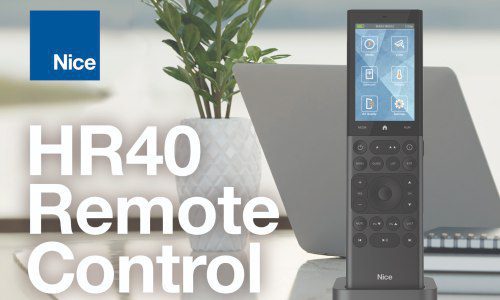 Remote controls continue to evolve at a rapid pace. The days of integrators providing remote controls simply for the TV have migrated to full home automation control of lights, shades, security, HVAC and audio/video in a single form factor. Join this free one-hour CE Pro webinar to hear from a panel of experts who will delve into finding the right remote that can effectively control all the subsystems in a home and empower consumers to customize the solution, while at the same time allowing integrators balance their service requirements.
Register Now! 
For an even more immersive surround sound experience, users can add Polk SR2 wireless speakers (available separately for $199) to enjoy an additional multidimensional Dolby Atmos or DTS:X 5.1 playback.
MagniFi Mini AX customers can also enjoy higher-quality music streaming from their phone, tablet, or computer via Bluetooth or Wi-Fi with Apple AirPlay 2, Google Chromecast, and Spotify Connect. In addition, the MagniFi Mini AX uses Polk's VoiceAdjust speech-clarifying technology in tandem with the soundbar's dedicated center channel driver so users can increase the level of voices without affecting the rest of the soundtrack.
The soundbar system is designed to be easy to set up. The one-cable set-up is compatible with any TV via HDMI eARC/ARC (HDMI cable included), optical, or AUX-in. A convenient OLED display makes settings easy to understand and disappears when not in use. MagniFi Mini AX comes with a remote included, works with most TV remotes out of the box, and is Roku TV Ready for even easier setup and control.
The Polk Audio MagniFi Mini AX soundbar system is available now for $499 via the company's website and through authorized Polk retailers in the U.S. and other regions.