It seems odd that, after such a long existence, Netflix has only just now begun streaming workout routines. And yet here we are. As if timed with the usual New Year's resolution of getting more exercise and eating healthier, Netflix has announced that it will be streaming fitness content on its platform courtesy of Nike Training Club.
For those who haven't heard of it before this point, Nike Training Club is described as "the ultimate training partner." Led by Nike's premier certified trainers, the Training Club is an app that offers a range of health and wellness options for people at all fitness levels. This includes nutrition and wellness advice, professional motivation and extensive fitness programming. Users can even set up schedules in the app based on availability and fitness goals.
The partnership will see the streaming service hosting around 90 separate workout routines across all fitness levels (and available in 10 languages). These are broken up into five separate programs for the first batch, which include:
Kickstart Fitness with the Basics
Two Weeks to a Stronger Core
Fall in Love with Vinyasa Yoga
HIT & Strength with Tara
And Feel-Good Fitness.
In total, this brings over 30 hours of fitness content to the platform, with Netflix also planning to launch more throughout 2023. This first batch will be available for viewing as of December 30, 2022.
Whether someone wants to unwind with some yoga or fire themselves up with a crushing HIIT workout, it does seem as though there will be fitness content aimed at addressing just about everyone's needs.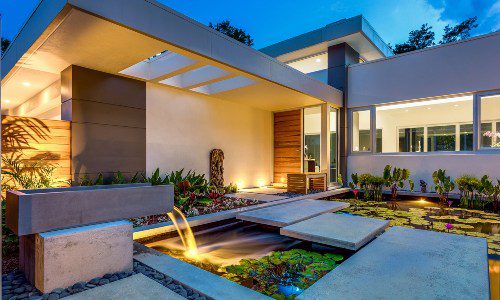 Landscape and architectural lighting create a magical and elegant ambiance for homeowners. The outdoor lighting industry has always been a phenomenal one and continues to grow in popularity. Now is the ideal time to learn more about this rapidly growing and highly profitable industry. Join our panel of esteemed lighting experts that will dive into why it's time for integrators to rethink their role in the outdoor lighting industry.
Register Now! 
Is Netflix Trying to Start a New Wave in Home Fitness?
The announcement comes following Netflix's foray into mobile gaming as part of its subscription model, but it also comes at the height of competition between varying streaming services. Having seen its own offering slip over the past couple years, many are viewing this series of moves to add more value to the monthly cost of its subscription in a time where consumers are looking to cut costs wherever possible.
While I'm not sure how the mobile game offerings will impact subscription numbers, streaming workout routines does seem like a solid bet. Personal wellness remains one of the strongest drivers of consumer buying patterns and interest in fitness has surged to 140% of its pandemic levels according to a recent consumer study.
Despite Peloton's public stumble in earnings following its pandemic highs, it seems the main issue there lies in the cost of its hardware to access its service. This is something that the company has begun to address, offering subscriptions for consumers who don't have the means of purchasing the titular hardware. But it is interesting to see Netflix riding the curve with fitness companies on that move.
It's also a little fun to imagine future home gym projects potentially transforming into cousins of the home theater with high-fidelity audio and video at their core.
If you enjoyed this article and want to receive more valuable industry content like this, click here to sign up for our digital newsletters!