The newly announced 300 Series of components from the British audio company Naim includes the NSS 333 streamer, NAC 332 preamplifier, NAP 350 monoblock power amplifier, NVC TT phono stage and NPX TT power supply.
Naim states that integrators can improve the audio performance of the NSS 333 streamer and NAC 332 preamplifier through the addition of its optional NPX 300 power supply. Designed and developed by Naim engineers in Salisbury, U.K., the company boasts New Classic 300 Series products are at the forefront of innovation and technology.
According to Naim, the products are carefully crafted and built to last, and they provide homeowners with sophisticated and simple to use audio components that deliver high levels of sound quality.
"The new 300 Series is Naim at its purest—pushing the boundaries of what's possible—in service of the sound. With cutting-edge innovation, superb connectivity, bold styling and exceptional performance, we can't wait for you to see and hear this amazing range," comments Steve Sells, technical editor (Hardware), Naim Audio.
Naim 300 Series Includes Source Components and Amplification
The British audio manufacturer says that at the heart of every good stereo system lies a good source. Its solution, Naim continues is the NSS 333 that is designed to provide a high-resolution streaming solution that supports file formats from UPnP devices and streaming services.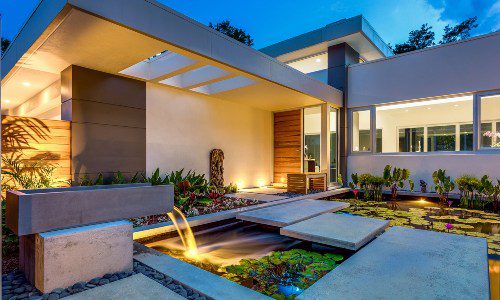 Landscape and architectural lighting create a magical and elegant ambiance for homeowners. The outdoor lighting industry has always been a phenomenal one and continues to grow in popularity. Now is the ideal time to learn more about this rapidly growing and highly profitable industry. Join our panel of esteemed lighting experts that will dive into why it's time for integrators to rethink their role in the outdoor lighting industry.
Register Now! 
Naim Audio explains that by using the NSS 333's internal DAC (digital to analog converter) capabilities, integrators can improve their clients' system performance from other audio devices within their systems, which benefits from universal control across the Naim product line. These products can also be operated from the Focal and Naim App.
Moving on from the 300 Series NSS 333 source component, the line also offers products that include:
NAC 332 ANALOG PREAMPLIFIER: Including numerous elements derived from Naim's flagship Statement S1 preamp, the NAC 332 serves as an analog source hub. Naim says the unit is its most adaptable preamplifier. The preamplifier allows the connection of headphones and the NVC TT phono stage for vinyl playback. Optimized circuit topology and control options that include a remote volume control and input selection using the Focal & Naim App.
NAP 350 REFERENCE MONOBLOCK POWER AMPLIFIERS: The 300 Series 175-watt monoblock design offers tailored capability across a large range of loudspeaker options, from single to multiple amplifiers, and its internal cooling system allows for discrete placement within a chosen home environment. Naim says the amp delivers peak power levels as high as 1.7kW into low impedances to drive demanding loudspeakers.
NVC TT and NPX TT REFERENCE MM/MC PHONO STAGE AND POWER SUPPLY: Naim says these 300 Series components augment the playback of vinyl. The company says these products represent an evolution of its Solstice Special Edition phono stage and power supply pairing. The NVC TT is fully compatible with moving magnet and customizable to users' preferred moving coil (MC) phono cartridges. Naim also notes the products connect easily to the NSC 222 and NAC 332 preamplifiers.
NPX 300 POWER SUPPLY: Previously announced earlier this year, along with the 200 Series, this dedicated power supply provides an instant performance upgrade for a range of Naim Classic models, including the NSC 222 streaming preamplifier, NSS 333 streamer and NAC 332 preamplifier.
Here is the pricing for the 300 Series of Products:
NSS 333 streamer retails for $10,999
NAC 332 preamplifier retails for $10,999
NAP 350 monoblock power amplifier retails for $8,499
NVC TT phono stage retails for $3,699
NPX TT power supply MSRP to be determined
NPX 300 power supply retails for $8,999
More news from Naim Audio: Focal Powered by Naim Opens in Newport Beach
If you enjoyed this article and want to receive more valuable industry content like this, click here to sign up for our digital newsletters!