If you are a music fan, you are probably well aware of vinyl's reemergence as a format. Long-time custom installation market veteran and GM at Audio Video Systems in New York City Franklin Karp says it's time for integrators to offer analog music solutions to their clients if they have not before.
A CE Pro 100 integration firm, Karp and the Audio Video Systems team have recognized the revival of records in today's age of streaming media.
"The surge in sales of LP's and turntables gives rise to hope and speculation that not all older things are gone, never to be seen or heard from again. The cycle of old giving way to the new and younger generation has been a fact of life since time immemorial," says Karp.
"The discovery of old technology by a younger generation and rediscovery by an older nostalgic one gives me pause. Is it possible that older executives and very experienced salespeople will be rediscovered because they offer vital information that young folks would love to hear [experience] today?"
Validating Karp's opinion are recently released numbers from the Recording Industry Association of America (RIAA), which were reported by major music media websites, including Pitchfork and Rolling Stone.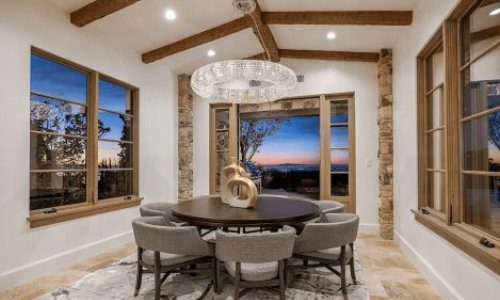 As a custom integrator, lighting is in demand. Effective communication, education and showcasing the value proposition of LED light fixtures in conjunction with integrative control systems are the keys to overcoming challenges and closing sales in this specialized market. Join us as we discuss the future of digital lighting and control with David Warfel from Light Can Help You and Patrick Laidlaw and Mark Moody from AiSPIRE.
Register Now! 
More audio news from CE Pro: CE Pro Podcast #49: Expanding Your Audio Sales Horizons
Pitchfork in its report points out that despite the impact of COVID-19 this past year streaming is up well over 13% to produce more than $10 billion, compared to $8.9 billion in 2019. Nearly as impactful, Pitchfork notes that vinyl record sales were up more than 29% to produce $619 million in sales, compared to $479.5 million in 2019.
Other formats weren't so lucky. CD sales decreased slightly by a half of a percent, while music downloads sales fell by 18% to just over $674 million.
Vinyl Records Sales Increase Steadily Over Past Decade
Going back to RIAA data from the mid-2000s vinyl record sales have grown from a modest figure of just over $14 million in 2005, to nearly $90 million in 2010, and to more than $333 million in 2015.
Over the same period RIAA data indicates the percentage of total revenue vinyl records sales now generate has increased from just 0.2% back in 2005, to more than 5% in 2020.
Consumer audio companies have taken notice of these numbers and acted accordingly. Back during the early 2000s only a handful of manufacturers produced turntables. These companies include Rega, Pro-Ject, Thorens, VPI, Marantz, Music Hall and several niche audiophile brands.
Today, these manufacturers are joined by notable companies such as McIntosh, Mark Levinson, as well as a whole new generation of affordable turntables from brands such as the direct-to-consumer company U-Turn Audio, as well as Elac, Denon and AudioTechnica.
Many of the new, modern turntables provide options such as built-in phono preamplifiers, USB connectivity and even wireless Bluetooth connectivity to make their products more user friendly to younger consumers who are discovering analog records for the first time.
Supporting both turntable manufacturers and the increasing vinyl record sales trend has been a growing number of artists in a range of genres releasing new music or rereleasing classic records.
Looking ahead, Karp is optimistic about the future of home audio as younger consumers continue to discover older formats like vinyl records.
"Having been a firsthand witness to the digital transformation, I confess to having been enamored by the new sounds and readily dismissed the older technology," he adds.
"Many years later I now appreciate how my records must have felt, sitting in a milk crate in a storage locker, not being played or appreciated. It is my fervent hope that today's young leaders take heed and dust off the old records, listen and not relegate them to history."
If you enjoyed this article and want to receive more valuable industry content like this, click here to sign up for our digital newsletters!