While there is truth to old adage, "There's no such thing as a free lunch," the DISH Custom Integration and VIP Concierge Programs come awfully close.
While some custom integration companies battle to fill their sales pipelines during the coronavirus outbreak, dealers in the DISH Custom Integration Program find themselves in a much more enviable position; they are earning recurring monthly revenue (RMR) from their satellite subscriber accounts. And in some cases, that income is rolling in without the integrator physically performing the installation, but instead installed by DISH technicians organized by a dedicated VIP Concierge Program.
Recurring Revenue Model for Integrators
Indeed, as members of the DISH Custom Integration Program, integrators earn $20 per month per satellite account for 5 years. Over time, that RMR can add up, helping to alleviate the fluctuations of the business cycle with regular cashflow.
"We know the RMR component of our program is helping our sales partners during this difficult time, because we continue to pay them monthly," says Frank DeFilippis, General Manager at DISH Network. "Everyone is being affected by COVID-19. Integrators who have a large war chest of recurring revenue are clearly in a better position. We've been talking about recurring revenue for many years in this channel. DISH has a very lucrative RMR program on the content side for integrators."
That lucrative opportunity to which he refers is a key component of the DISH Custom Integration Program. Here's how it works: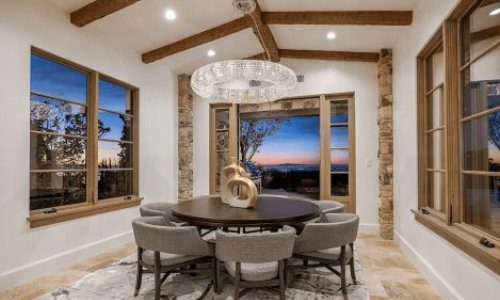 As a custom integrator, lighting is in demand. Effective communication, education and showcasing the value proposition of LED light fixtures in conjunction with integrative control systems are the keys to overcoming challenges and closing sales in this specialized market. Join us as we discuss the future of digital lighting and control with David Warfel from Light Can Help You and Patrick Laidlaw and Mark Moody from AiSPIRE.
Register Now! 
Once an integrator is enrolled in the DISH Custom Integration Program, he is eligible to sell any customer into the VIP Program. For each client a dealer activates, after a waiting period of 45 days, he will receive $20 per month for up to five years provided the account stays current. The installation must have a minimum of three receivers, including a premium-grade Hopper 3 DVR. In terms of programming, the account must maintain the DISH AT-200 programming package. Those minimum requirements are usually not a problem at all for the average custom installation project.
"Our CI installs are quite a bit larger than the average consumer install," says DeFilippis. "That shouldn't surprise anyone because integrators are usually dealing with larger homes, more complex systems."
"So over five years, an integrator can earn $1,200 per account. For integrators that have subscribed to an RMR business model, they're better off because they have money coming in, even though they may not even be rolling trucks… it's a great thing," comments DeFilippis.
Moreover, DISH VIP clients are coveted because they very rarely change their service providers, which is why the company can offer the program through the custom integration channel. In fact, DeFilippis says the churn lost subscriber rate is considerably less than the general market, making these subscribers more profitable for DISH.
"That just confirms what we all know… customers that come to the CI channel, they don't jump around TV providers. They stay put because they have systems that are integrated with whole-house control platforms. Those custom installation clients are also not price sensitive, so they don't switch services if they get offered a $20 coupon from a competitor," says DeFilippis.
Dedicated Concierge Team for VIP Clients and Integrators
During the coronavirus pandemic, the importance of quality in-home entertainment has never been so necessary as homeowners are quarantined at home. DISH's own metrics are showing that news and entertainment channel viewership is up by more than 50% during the pandemic, according to DeFilippis. The dependence puts custom installation companies in a solid position as a provider of a must-have service.
But in some areas of the country, the virus has made it difficult to perform installations right now. Crews could be staying home for their own safety, local municipalities could still be adhering to strict lockdown procedures, and clients may fear having technicians in their home.
In many of those cases, dealers can turn to the DISH Concierge Team for assistance. The Concierge Team is a 14-person group based in Denver whose only mission is the assist the custom installation channel. An integrator can contact the Concierge Team to set up accounts, provide price quotes, assist with engineering diagrams, and arrange pre-isntallation site surveys and technician truck rolls.
"Those technicians with advanced certifications are available to the custom installation channel and reserved for work orders for a small, highly specialized clientele."

— Frank DeFilippis, DISH
For complex projects, a team member will even fly out to conduct a site survey if possible. The Concierge Team will walk the property with the integrator and his client, then offer a cost estimate based on the walkthrough… all for free.
"We do all of this without any commitment that the customer's even going to go with DISH," says DeFilippis. "It's all just part of the sales process as we see it."
But DISH can even take its one step farther by doing the actual installation on behalf of the integrator. DISH has an army of 8,500 certified technicians, and 350 of them with advanced certifications, covering nearly every zip code in the U.S. in the Concierge program.
"Those technicians with advanced certifications are available to the custom installation channel and reserved for work orders for a small, highly specialized clientele," says DeFilippis. DISH recommends a two-day lead time for using the Concierge Team.
The response to the Concierge program has been tremendous; it has doubled in size every year and that is despite the pay-TV category in general shrinking among cable and satellite companies.
If you enjoyed this article and want to receive more valuable industry content like this, click here to sign up for our digital newsletters!