While at CEDIA Expo 2023, AVA announced the release of three new luxury AV products focused exclusively on control. These products include the AVA Cinema Remote, AVA OS and AVA Nano Brain.
Starting with the AVA Cinema Remote, the device features an edge-to-edge touch screen incorporated into a button interface that AVA refers to as the "Dynamic Keypad." What makes the Dynamic Keypad unique is that it uses a three dimensional glass ring that guides the user's thumb to better sense where it is located on the keypad.
AVA describes the experience as being much like a DPAD, only this one can also change its button labels, colors and capabilities depending on the media source. This is certainly to the benefit of reducing feature clutter, which eliminates irrelevant functions entirely. For example, if a user switches to watching Netflix from a Blu-Ray player, buttons like 'Eject' are removed from the remote.
More interesting, however, is the news that AVA is developing a more sizeable presence in the control space with its own automation system, AVA OS. The unique twist in this regard is that, according to AVA, unlike the major smart home platforms out there, AVA OS runs entirely on the AVA Cinema Remote, allowing it to completely automate a variety of components connected to the system.
How AVA OS works is by using sequences of automation steps called "Flows." Flows are automatically created by adding devices through a separate interface on any AVA remote control. Installers can then modify Flows as needed, as well as create Flows for specific use cases based on their clients' needs.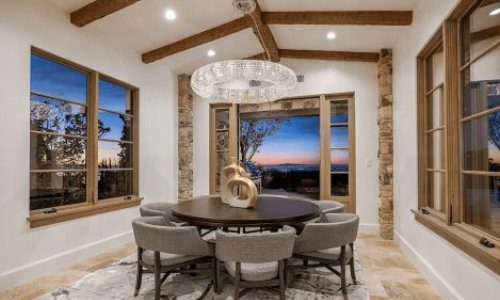 As a custom integrator, lighting is in demand. Effective communication, education and showcasing the value proposition of LED light fixtures in conjunction with integrative control systems are the keys to overcoming challenges and closing sales in this specialized market. Join us as we discuss the future of digital lighting and control with David Warfel from Light Can Help You and Patrick Laidlaw and Mark Moody from AiSPIRE.
Register Now! 
The AVA Nano Brain then allows this system of control and automation to be scalable to an entire smart home. The "Brain" in question, is a compact, always-on smart home processor that enables the use of multiple AVA remotes so that each remote is contextually aware of what is being watched or listened to.
The AVA Nano Brain also extends control of AVA OS to devices in equipment racks and other out-of-the-way locations. In addition to IP control, it uses HDMI CEC and infrared to control tens of thousands of different devices.
Nano Brain features a 360-degree IR blaster, as well as the option to connect the new AVA Flat IR Emitter to one of its three USB-C ports.
As Ted Haeger, Chief Customer Officer of AVA phrases it, these new updates elevate AVA into being a self-contained automation system designed exclusively for home entertainment systems, a substantial evolution from the company's initial offering following its founding in 2022.
Another example AVA provides about how the system might shape up in the homes is by emphasizing the use of multiple Nano Brains. Which such a setup in place, a system can have Flows that send commands between Nano Brains. For example, a single Flow called "All Off" can turn off every TV and audio system in the home.
With these developments, Patrick Domenig, Chief Operating Officer of AVA, Inc., hopes that pro installers will start to look at AVA a little differently. With AVA Home Remote being specifically described as "not designed for TV," these new developments aim to change that by making AVA systems easily scalable into other parts of the home.
The new AVA Cinema Remote is also Google-certified, meaning that the remote can use popular apps for streaming audio, in addition to being able to use apps for various other smart home devices.
The AVA Cinema Remote has an MSRP of $1,299, and AVA Nano Brain has an MSRP of $399. AVA OS is a free software system included with AVA Cinema Remote and AVA Nano Brain, and also as a free downloadable update to the newly-renamed AVA Home Remote (formerly "AVA Remote").
Authorized Pros can order AVA Cinema Remote and AVA Nano Brain now; first orders get first served when shipping begins in October.
News of the new remote and systems comes following a statement from earlier this year stating that Snap One would be seeking legislation against both AVA and Josh.ai regarding similarities to Control4 NEEO Remotes. Both Josh.ai CEO Alex Capacelatro and AVA CEO Raphael Oberholzer have since denounced these claims in separate statements, with Oberholzer stating the company [AVA] had not been made aware of these grievances until the filing of the suit.
Last year, AVA announced a partnership with Josh.ai at CEDIA Expo 2022 that saw the prominent voice assistant being added to AVA's remote.
If you enjoyed this article and want to receive more valuable industry content like this, click here to sign up for our digital newsletters!