Over the course of the past couple of years in which work from home (WFH) was how I worked and recognizing how WFH was going to permanently impact work activities, I made an investment in new home recording/WFH gear to close out 2021.
Deciding to get the most value for my money, I used my home recording components to double as conferencing solutions. This may be a nontraditional way to use these products, but I found they worked really well for conferencing applications and naturally home recording.
I did some research and decided to buy one of the new Universal Audio Volt Series audio interfaces and an easy-to-use Lauten Audio condenser microphone. Adding to the value proposition I was seeking OSD Black also sent me a pair of active AB5 loudspeakers to complete the audio portion of my at-home conferencing system.
Purchasing the ($299 current retail price) Universal Audio Volt 276 USB-C audio interface and the ($328 current retail price) Lauten Audio LA-220 large diaphragm microphone from the musical instrument retailer Sweetwater, it took a matter of minutes to set this system up.
Taking a more in-depth look at these components and a few other audio accessories, here is a simple way to upgrade the audio performance of a WFH conferencing system. As a bonus for musicians, the system also serves as a quality home recording solution.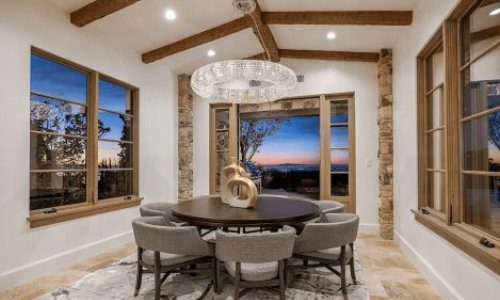 As a custom integrator, lighting is in demand. Effective communication, education and showcasing the value proposition of LED light fixtures in conjunction with integrative control systems are the keys to overcoming challenges and closing sales in this specialized market. Join us as we discuss the future of digital lighting and control with David Warfel from Light Can Help You and Patrick Laidlaw and Mark Moody from AiSPIRE.
Register Now! 
Universal Audio Volt 276 Audio Interface Home Recording/WFH Audio Solution
The space-friendly Volt 276 provides users an affordable way to get into one of the recording world's most respected product lines. I will note that Sweetwater offers some more affordable bundles with the Volt products, and Universal Audio also offers a choice of more affordable Volt interfaces. For my purposes, I wanted the 276.
The interface offers 24-bit/192kHz digital-to-analog conversion, as well as a pair of microphone preamps, two combination XLR/1/4-inch inputs, two ¼-inch outputs; the company's vintage preamp analog mode that simulates the sound of old-school tube preamps, 48-volt phantom power, and Universal Audio's 1176 compressor technology.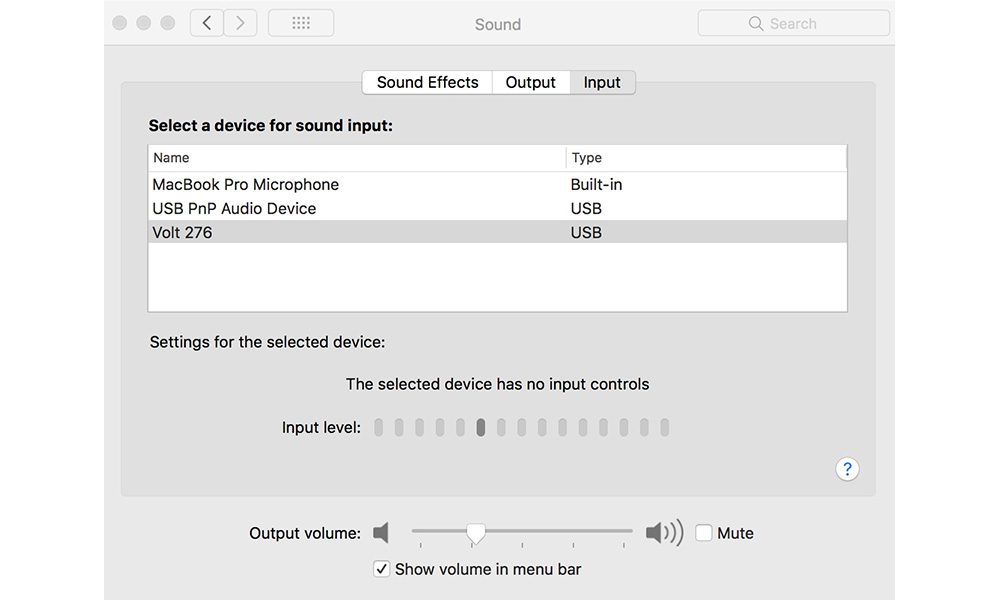 Connecting it to my MacBook Pro was as simple as running a USB-C cable from the interface to an IOGEAR docking station. Next, I ran an XLR (balanced) cable from the first input of the Volt 276 to the Lauten microphone.
After finishing the connections, I ran a pair of ¼-inch to XLR speaker cables to a pair of Adam Audio speakers that were then switched out for the OSD Black speakers.
The only other thing I needed to do was go into my system preferences to make sure the input and output of my computer were set correctly, and I wanted to verify my audio MIDI settings.
As a conferencing and audio production, home recording tool, the Volt is incredibly easy to use.
If you are using a condenser microphone like the LA-220 a simple button press activates phantom power.
Simple button presses also activate the vintage mode, and multiple button presses of the 1176 compressor option allow users to choose a preset level of compression for vocals, guitar, or fast, which is described as, "Fast attack and slow release for classic smooth vocal compression."
Regardless of whether the Volt 276 is being used as a music production tool or conferencing solution, the interface easily allows users to adjust the volume level of the audio and the gain on the microphone.
The gain control allows users to turn the level down in the event the signal is clipping or turn up the gain to increase the level of the microphone. Tonally, I will add I find the interface neutral and unobtrusive, and the combination of the Volt 276 and a nice microphone will deliver excellent results for conferencing or tracking instruments in-home recording sessions.
Lauten LA-220 Condenser Microphone
As I had pointed out with the setup of the Volt 276 the Lauten LA-220 sets up in literally a minute.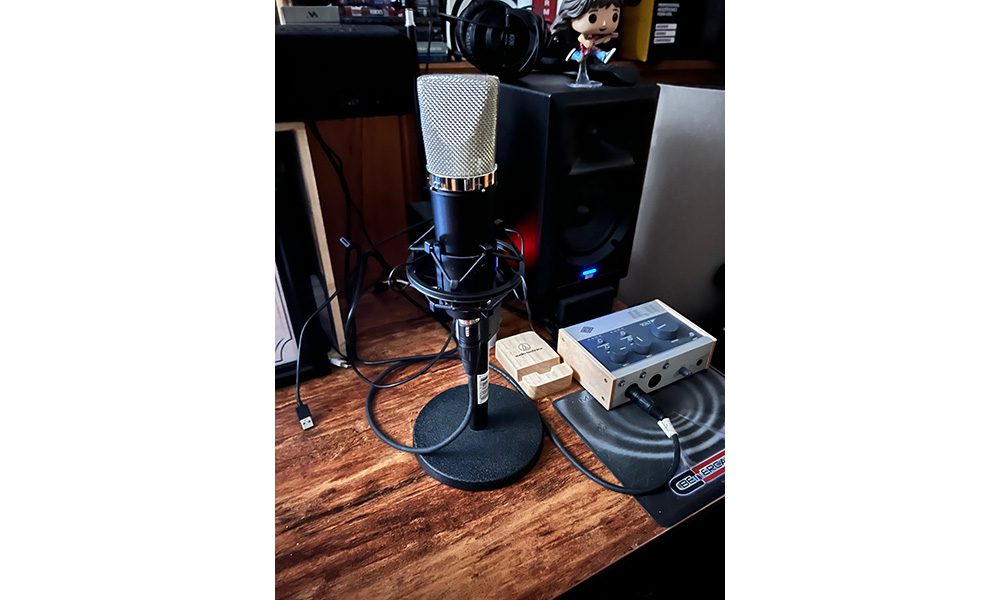 The FET large-diaphragm microphone can be used for recording instruments such as acoustic and electric guitars, cymbals, and vocals. Lauten says the LA-220 incorporates a 1-inch gradient condenser capsule that helps the microphone to deliver a cardioid polar pattern. It also comes with 120Hz low-cut and 12kHz high-cut filters, and a transformer-based output.
Adding some detail to my setup of the microphone, I left the 120Hz low cut at the flat setting and I engaged the 12kHz high-cut filter.
Using the LA-220 for podcasting, conference calls, and home recording of acoustics guitars produce consistent sound quality experiences.
Through its cardioid polar pattern, the microphone rejects the sound of the speakers that are located behind the microphone. This means that whatever audio that is playing through the speakers is not bleeding into the sound of the microphone.
I find the sound of the Lauten LA-220 condenser microphone balanced and neutral to make a good choice for vocals in music production, or podcasting and conferencing.
For a pretty reasonable price, the LA-220 microphone provides users studio-quality performance for a range of applications.
SVS Soundpath Subwoofer Isolation System
Looking at some other non-traditional product usage scenarios, here's a slightly different way to use acoustical isolation products from SVS.
Known for its reasonably priced, high-performance line of subwoofers, SVS offers a complete line of speakers, accessories, and of course subwoofers.
A hidden gem in its product line is the Soundpath Subwoofer Isolation System. A set of four carries a retail price of $50, and these easy-to-install devices are designed to isolate and decouple subwoofers from floors to minimize the interaction between the floor and a speaker.
SVS explains that its isolation system utilizes durometer elastomer feet that reduces the transfer of energy through the floors and walls. The results of properly decoupling speakers and subwoofers are cleaner, more defined bass, and when installed with speakers, there is more midrange and treble detail, and tighter lower frequencies.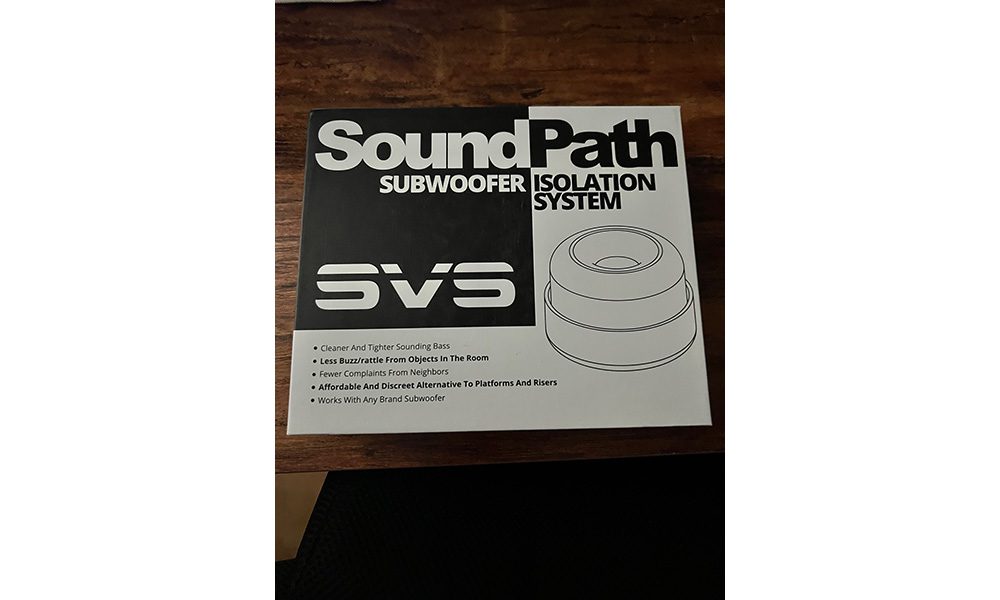 Purchasing two sets of the Soundpath Subwoofer Isolation system kits from SVS, I took a different approach and replaced the floor spikes on the outrigger feet of my Aerial Acoustics Model 6 floorstanding speakers.
Installing in just about 10 minutes per speaker, the kit comes with four ¼-20 x 20 mm screws and four of the SoundPath Isolation feet. The feet stand about 1.5-inches high and the total diameter of the feet are about 2.2 inches.
Safely lying my Aerials across a chair to gain easy access to the outrigger feet, I unscrewed the floor spikes, which came with the outriggers and simply fed the screws through the hole in the center of the feet and used a Phillips screwdriver to tighten the feet until they were snug.
Putting the speakers back into place I broke out a tape measure and guitar stand (I set the top of the guitar stand about ear level on my couch so I can measure from the speaker to my stereo listening location).
Once I was satisfied with my setup, I began listening to some music from artists such as Lenny Kravitz, Lisa Loeb, AC/DC, and Boston.
Listening to classic tracks from these performers I found the SVS isolation system to not only help the speakers produce tighter, more defined bass, but I thought the speaker's imaging had improved, along with the total musicality of the speakers.
Back in Black is a go-to track for front-of-house engineers (FOH) because of the incredibly well-locked-in rhythm of Malcolm Young, Cliff Williams, and Phil Rudd on guitar, bass, and drums respectively.
The SVS feet allowed the speakers to crisply reproduce the syncopation and space of AC/DC's rhythm section while Angus Young takes his killer guitar solos.
There is a nice separation of the instruments and the tonality of Malcom's Gretsch guitar running through a Marshall "Plexi" could be heard clearly allowing the midrange bark and crunchiness of his Plexi to shine through to highlight the midrange detail I was hearing.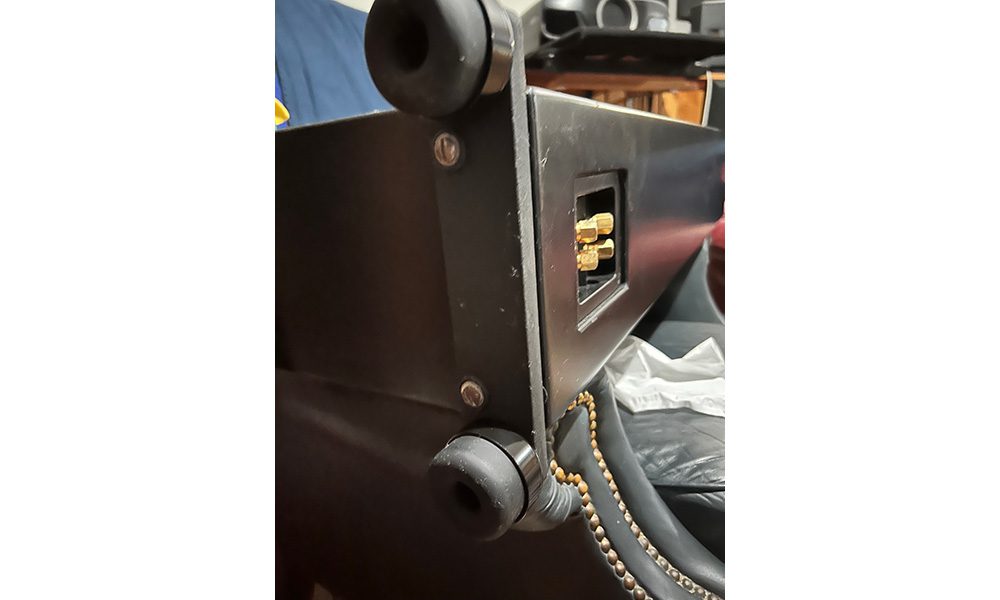 On songs like Hitch a Ride from Boston the Aerials driven by my Bryston amplification, which was connected to a Meridian DAC and MacBook Air running high-res and lossless content from Apple Music sounded immense with the reference level Boston debut record.
2022 Top New Technology (TNT) Awards Announced at ISE
The clarity of the doubled guitars in the intro sounded huge, Brad Delp's voice sounded powerful and drum fills panned across the stereo image with authority.
Of course, the highlight of Hitch a Ride is the back-and-forth guitar solo at the end of the song, and it too sounded great with the dueling guitar solos delineated by the tonal differences Tom Scholtz created through the use of a wah pedal.
There are a number of products, including floor spikes, replacement feet and platforms available, and some of them work and some don't. SVS' Soundpath Subwoofer Isolation System works well for both speakers and subs, and it accomplishes this without putting the speakers in danger of falling over.
Throw in the unbelievable price point the replacement feet reside at and it adds up to an absolute upgrade that will deliver satisfying results.
In an upcoming CE Pro Audio Notes, I will take a look at component isolation products from Isoacoustics, and we'll take a closer look at the OSD Black AB5 active speakers as a home recording and conferencing solution.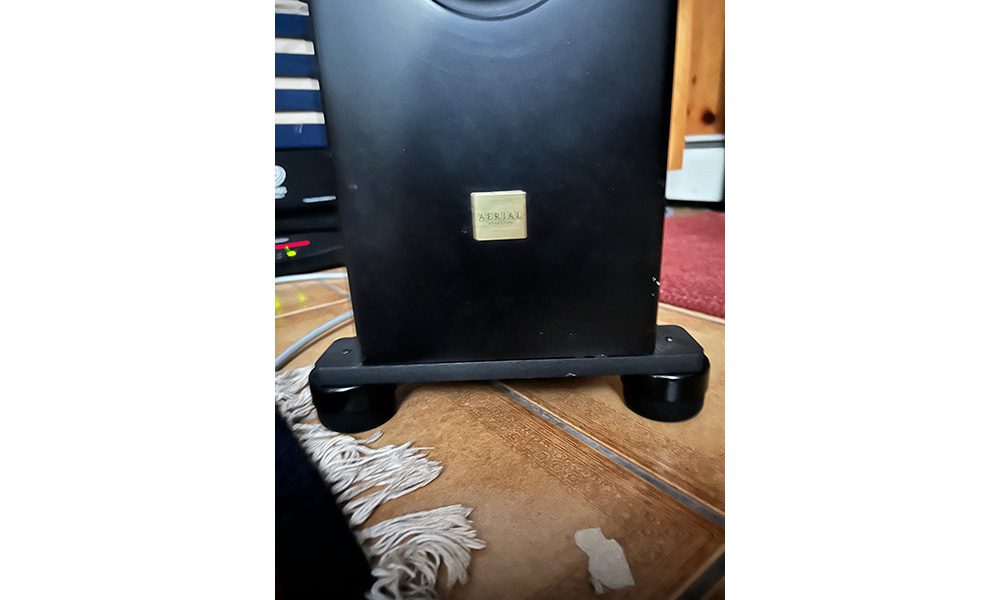 If you enjoyed this article and want to receive more valuable industry content like this, click here to sign up for our digital newsletters!