With 2021 off to a fast start, HDMI 2.1 adoption is picking up where it left off in 2020.
The HDMI Forum notes that three years after the announcement of the HDMI 2.1 format manufacturers began to introduce compatible products that incorporate features such as 4K at 120Hz, 8K at 60Hz, Dynamic HDR and eARC (enhanced audio return channel).
"It's exciting to see so many new products available with these new features," says Rob Tobias, CEO and president of HDMI Licensing Administrator, Inc. (HDMI LA).
"And with the launch of the latest gaming consoles, consumers can now enjoy a thrilling HDMI 2.1 end-to-end experience with consoles, AVR's, cables, TVs and monitors. With shipments of HDMI products reaching almost 10 billion since it launched in 2002, HDMI technology continues to be the universal interface for consumer electronics products."
In addition to features such as the aforementioned 4K at 120Hz, 8K at 60Hz, Dynamic HDR and eARC, HDMI 2.1 also provides Variable Refresh Rate (VRR), Auto Low Latency Mode (ALLM), Quick Frame Transport (QFT), and Fixed Rate Link (FRL). HDMI Licensing Administrator explains the FRL technology helps to ensure robust video delivery by providing an error correction scheme that's combined with a link training protocol.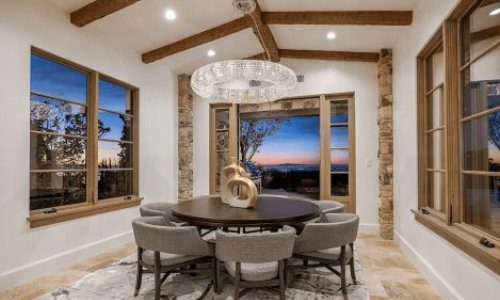 As a custom integrator, lighting is in demand. Effective communication, education and showcasing the value proposition of LED light fixtures in conjunction with integrative control systems are the keys to overcoming challenges and closing sales in this specialized market. Join us as we discuss the future of digital lighting and control with David Warfel from Light Can Help You and Patrick Laidlaw and Mark Moody from AiSPIRE.
Register Now! 
COVID-19 Didn't Slow Down HDMI 2.1 Forum
Originally announced in November 2017 the HDMI 2.1 specification had a big year despite the impact of the coronavirus.
According to the HDMI LA, some of the milestones the organization hit as part of HDMI 2.1 adoption include the availability of complete end-to-end systems, as well as the launch of its Ultra High-Speed HDMI Cable Certification Program, and the launch of its HDMI Forum Authorized Test Center Program. The test centers test and certify HDMI 2.1 products.
HDMI LA also notes that it certified the first Active Optical Cable (AOC) for long-length cabling installations, and it is also promoting the ability of HDMI cable power to directly power AOCs from a source device's HDMI connector.
"The HDMI Forum didn't rest after releasing the 2.1 specification and 2020 was one of its busiest years ever," comments David Glen of Advanced Micro Devices, Inc. and president of the HDMI Forum.
"We launched the Ultra High Speed HDMI Cable Certification Program [UHS Program] and now these UHS Cables are available in the market to enable full the 48Gbps performance of HDMI 2.1. We also released the Compliance Test Specification for Active Cables, and end-users will shortly be able to purchase Active Optical Cables that support longer length installations, an important step in completing the HDMI 2.1 ecosystem." Regarding the future he added, "In addition to the great products released in 2020, we're expecting many new products in 2021 supporting the enhanced features of HDMI 2.1."
From a hardware perspective, in addition to the AV and computer markets' HDMI 2.1 adoption, the gaming market is also utilizing the format.
"This will be the year of accelerated HDMI 2.1 sales … gaming consoles will drive a lot of upgrades of TVs," Tobias emphasizes.
"PC gaming, console gaming will be driving infrastructure to HDMI 2.1. We'll also see upgrades of docking stations, set top boxes and more."
Tobias says HDMI 2.1 features such as 4K at 120Hz, 8K at 60Hz, Quick Media Switching, ALLM, VRR and QLR, Dynamic HDR and the BT.2020 color gamut help to augment PC and console gaming.
Looking ahead, Tobias says that HDMI LA will promote the power feature of the HDMI 2.1 format. Reiterating this option, Tobias says that direct connections from a source to display using AOC HDMI 2.1 cabling can be used to drive those AOC cables using power from source components to eliminate issues such as external power.
Moreover Tobias concludes, HDMI LA will randomly test HDMI products that are in the field to ensure manufacturers' compliance to its standards, and it will police counterfeit products to ensure HDMI 2.1 adoption goes as smoothly as possible.
If you enjoyed this article and want to receive more valuable industry content like this, click here to sign up for our digital newsletters!