Lessons from Gibson's Problems: Remember Customer Relations
The highly publicized struggles of the guitar maker Gibson serve as a reminder to dealers and manufacturers to stay in tune with customers. Gibson's problem highlight issues every company can learn from in how to listen to customers.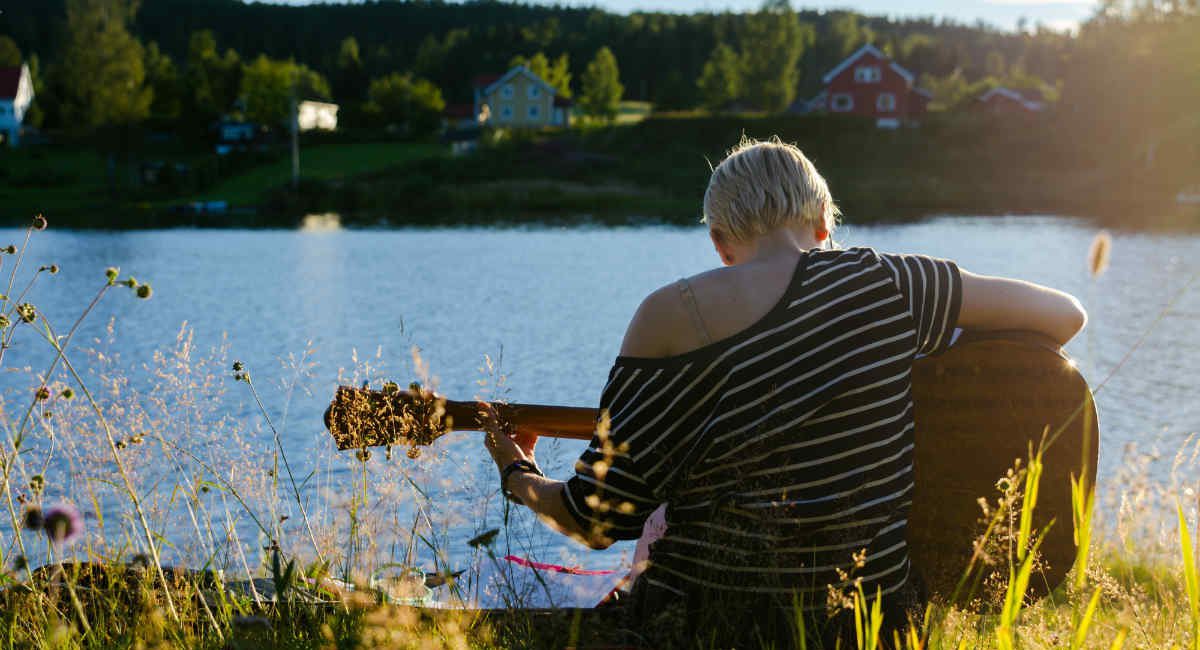 Swimming in debt and "tone deaf" to the features that today's guitar players want, the musical instrument (MI) social media brigade has been merciless in hammering negative sentiments towards Gibson's problems, which are well publicized. These problems come during a time of great change within the guitar community, and a company that's famous for models such as the Les Paul, the SG and Flying V guitars.
Anyone that plays guitar or follows the financial market knows about the ills afflicting Gibson.
Despite all of this, I'm going to say something that runs contrary to the many opinions circulating on social media sites like YouTube: I like Gibson guitars.
Putting aside the criticisms of Gibson by many social media mavens, which have been rightly critical of the company's pricing and quality control, they have also been equally inaccurate in their assessment of the company skipping the NAMM trade event in favor of exhibiting at CES (both shows happen within weeks of one another, and CES is a bigger show).
Gibson's Problems are a Lesson for Consumer Audio Market
There is a big lesson that dealers and manufacturers can learn from Gibson's failures.
Gibson has major investments in the consumer electronics industry and brands such as Onkyo, Integra, and Pioneer Electronics, and in doing so, the company has become "tone deaf" to its core consumers.
A similar thing can be said of other legacy MI manufacturers like Fender and Martin, that find themselves in lose-lose situations where if they stick to manufacturing their famous items they get criticized, but when they venture outside of their decades-old designs, they also get criticized.
These companies can't win.
The bigger and more important point is that over the past several years, Gibson has forced certain designs and items like its "robot tuners" on customers who don't want them, and on a market that many contend is shrinking. These new "innovations" also hike up the price to near the top of the market, which starts to make its products less obtainable to its audience.
These undesired features and prices aren't in-tune with a market focused on value, and instead coincide with an industry that is slow to change.
Consumer audio is facing some of the same issues, and much like these MI manufacturers, have been generally slow to react.
It would be wise for the consumer audio market to learn from Gibson's problems by getting back to the basics.
That means listening to consumers and what they want. Today, consumers are focused on products that are applicable to their lifestyles at price points that are considered a good value.
Related: Consumer Audio Needs a 'Shot of Youth': Lessons from Millennial Marketers
For audio companies, this means focusing on features such as:
Connection options
Consumer-friendly policies like in-home product trial offers
Room-friendly industrial designs
The ability to integrate into smart homes
Both the consumer audio market and Gibson could pare down product lines, and offer a smaller selection of options in the hope of streamlining the manufacturing process. I would also place a greater emphasis on quality control, and I would lower prices by 10 to 15 percent.
What About Integrators?
I would setup sales trips to meet with clients in their homes to eliminate showroom visits, which many consumers dislike.
I'd also learn to speak to clients in these meetings on a more human level by trying to avoid buzz words and deep technology discussions that create consumer confusion and indifference. I would also try to gather information on these clients, and allow discussions to focus on what clients actually want, which could make these meetings more productive and efficient.
It's not too late for Gibson or for that matter the consumer audio market or integrators. The sooner these outlets start listening to clients (especially the younger, Millennial generation), the faster everybody's objectives will be met: happy, satisfied customers that are eager to buy new technologies.
If all of this were to happen, the only party that won't be happy will be the social media mob because they'll need to find new targets for their crosshairs.