With the global workforce showing work from home (WFH) as a proven solution to keep offices working, a study from Gartner states that home network security is now a priority for employers.
Gartner's research finds that 82% of business leaders plan on allowing their employees to work from home in some capacity, and 47% plan on allowing their employees to work from home permanently.
The study finds major companies, including JP Morgan, Barclays, as well as Google, Twitter and Facebook are now embracing work from home policies.
"The COVID-19 pandemic brought about a huge experiment in widespread remote working," says Elisabeth, Vice President of advisory in the Gartner HR practice.
"As business leaders plan and execute reopening of their workplaces, they are evaluating more permanent remote working arrangements as a way to meet employee expectations and to build more resilient business operations."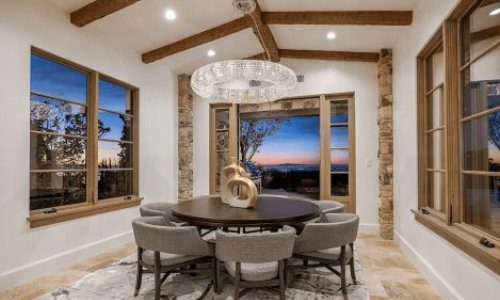 As a custom integrator, lighting is in demand. Effective communication, education and showcasing the value proposition of LED light fixtures in conjunction with integrative control systems are the keys to overcoming challenges and closing sales in this specialized market. Join us as we discuss the future of digital lighting and control with David Warfel from Light Can Help You and Patrick Laidlaw and Mark Moody from AiSPIRE.
Register Now! 
Gartner Study Underscores the need for Secure Home Networks
Picking up the talking points of the study, NordVPN Teams, a cloud-based VPN (virtual private network) company emphasizes that because of the shift to WFH businesses need to secure employees' networks.
Pointing out some of the problems employers may encounter with employees working from home, the cloud-based VPN company says that sensitive data could be compromised due to "poor cybersecurity hygiene."
"More employees working from home means more devices are connecting remotely, i.e. outside of the secured corporate network," states Juta Gurinaviciute, chief technology officer, NordVPN Teams.
"As a result, businesses' control over data is slipping rapidly. This is why it's so critical to understand what remote workers are doing with that data and rework the 'new normal' to make it more effective and secure."
NordVPN makes several recommendations to corporate IT professionals to help ensure data security.
Some of the ways that professional integrators can help their clients to better their employers' data is through the implementation of enterprise-grade networks. These types of systems offer a number of advantages that include improved reliability, faster speeds and more robust security features.
Calif.-based Access Networks recently reiterated its commitment to the installation market through its line of enterprise-grade network systems that include remote monitoring options.
At the heart of the company's security initiatives are the use of the Sophos XG line of firewalls/routers.
Bryce Nordstrand, CSO for Access Networks, says that integrators can purchase Sophos firewall/routers individually or as part of a preconfigured system. He stresses that in a modern home network security is a far bigger requirement than simply running anti-virus software for a computer.
"As home networking demands continue to escalate and families are spending more time than ever online, the need for a safe, secure connection is critical for the protection of personal data and the performance of the home network," Nordstrand comments.
"And it's not just computers that are vulnerable. Anything that's on the network—security cameras, electronic door locks, smart TVs and other IoT devices—can be affected. The highly acclaimed Sophos router/firewall provides the assurance that customers need, no matter how big or small their home network."
As the workplace continues to evolve the study also found that just 13% of the business leaders surveyed voiced concerns over worker productivity, while 61% of the survey's participants stated they have implemented more frequent manager employee check-ins.
"The question now facing many organizations is not how to manage a remote a workflow, but how to manage a more complex, hybrid workforce," adds Joyce.
"While remote work isn't new, the degree of remote work moving forward will change how people work together to get their job done."
Gartner conducted its workforce study on June 5 and it asked 127 company leaders that represent human resource (HR), legal, compliance, finance and real estate professionals to participate in its research.
If you enjoyed this article and want to receive more valuable industry content like this, click here to sign up for our digital newsletters!