StormAudio, a global manufacturer of immersive sound processors and amplifiers, will take part in the upcoming ISE 2023 show.
"We're thrilled to be back at ISE 2023 with many new announcements," says Olivier Thumerel, CEO, StormAudio.
"As the exclusive launch partner of Dirac's new Active Room Treatment, we'll demonstrate how revolutionary this technology is, enabling better bass management with fewer subwoofers. Visitors will also be able to hear our new ISP Evo used in the Alcons Audio demo and see a prototype of our new ISR Fusion on our booth."
StormAudio in Booth #2H150 at ISE 2023
As part of its show activities in Barcelona on On display at StormAudio's shared booth with AV EMEA will be two new products: the ISP Evo and the ISR Fusion.
The ISP Evo is a fully digital sound processor that is based on the company's proprietary modular platform. According to the company, whether integrators need AES/EBU interfaces with 20 or 32 channels of digital outputs, 16 channels of digital DCI-compatible inputs, or audio over IP AES67/Dante networked interface for up to 32-channel inputs and outputs, the ISP Evo provides these options. The ISP Evo will be available in the first quarter 2023.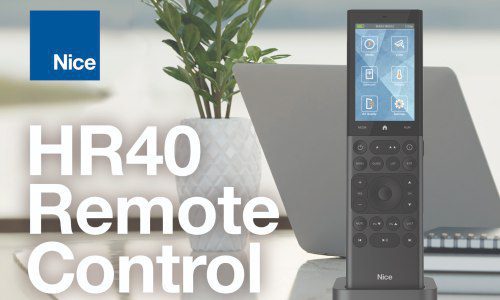 Remote controls continue to evolve at a rapid pace. The days of integrators providing remote controls simply for the TV have migrated to full home automation control of lights, shades, security, HVAC and audio/video in a single form factor. Join this free one-hour CE Pro webinar to hear from a panel of experts who will delve into finding the right remote that can effectively control all the subsystems in a home and empower consumers to customize the solution, while at the same time allowing integrators balance their service requirements.
Register Now! 
The ISR Fusion 20 Integrated Receiver will be available in the second quarter 2023. The processor integrates up to 20 channels of decoding and post-processing, including the latest Dirac Live technologies, and adds 16 channels of amplification delivering 150-watts per channel into 8 ohms. Bridgeable, it can provide up to 3 x 500W into 8 ohms to demanding speakers.
StormAudio Featured in Several Demonstration Systems
In addition to its own booth, integrators attending ISE 2023 can also find StormAudio products in a number of system demonstrations on the show floor. Integrators interested in visiting these system demonstrations can go to these booths:
Alcons Audio 7K600: The new ISP Evo processor will be featured in this 11.7.8 setup of Alcons Audio speakers and subwoofers. This demo will also include a Sony VPL- XW7000ES projector and a MadVR Envy video processor.
Devialet 2L645: The French acoustical engineering company will present a 7.0.4 version of its Phantom Theater driven by an ISP Elite AoIP.
L-Acoustics 2H300: Paired with L-Acoustics speakers and electronics, a StormAudio processor will be used as the hub to simultaneously drive a 5.1.2 system and two stereo setups in the L-Acoustics Creations booth.
Off Site: Located at a local Perlisten dealer, this demo will feature a 5.3 setup of Perlisten speakers driven by an ISP Elite to showcase the first implementation of Dirac's Active Room Treatment add-on. This after-show-hours demo (5 to 9 p.m.) requires an invitation, and the company requests that anyone interested in this demo contact StormAudio for more details.
At ISE 2023 StormAudio will also take part in Dirac Live Active Room Treatment (ART) demonstrations. StormAudio points out the latest Dirac technology is designed to address bass resonance and room decay time and to produce cleaner, tighter bass. Working much like the popular Active Noise Cancellation technology, it uses the system's own speakers to actively cancel out unwanted wavelengths originating from other speakers.
StormAudio notes that all of its products will be compatible with this new feature through a firmware upgrade planned for Spring 2023. Units bought after January 1, 2023 have Dirac ART already included out of the box, and units bought beforehand will require a $299 license to be purchased from Dirac's website.
The company adds that shortly after the ISE show, it will release a complimentary new firmware upgrade. StormEasy Wizard will be introduced, offering integrators an easy step-by-step configuration for all users. StormAudio says that it will be possible for integrators to reconfigure 32-channel processors with a simple Preset selection to create various listening experiences and speaker usages. Additionally, a new low-latency mode has been added allowing for the integration of gaming, karaoke or a live music experience. This free update is compatible with all StormAudio units.
More news from StormAudio: StormAudio Certified for madVR Labs Envy Program
ISE 2023 is fast approaching. Visit our news archives to see everything that's come out about the show so far.